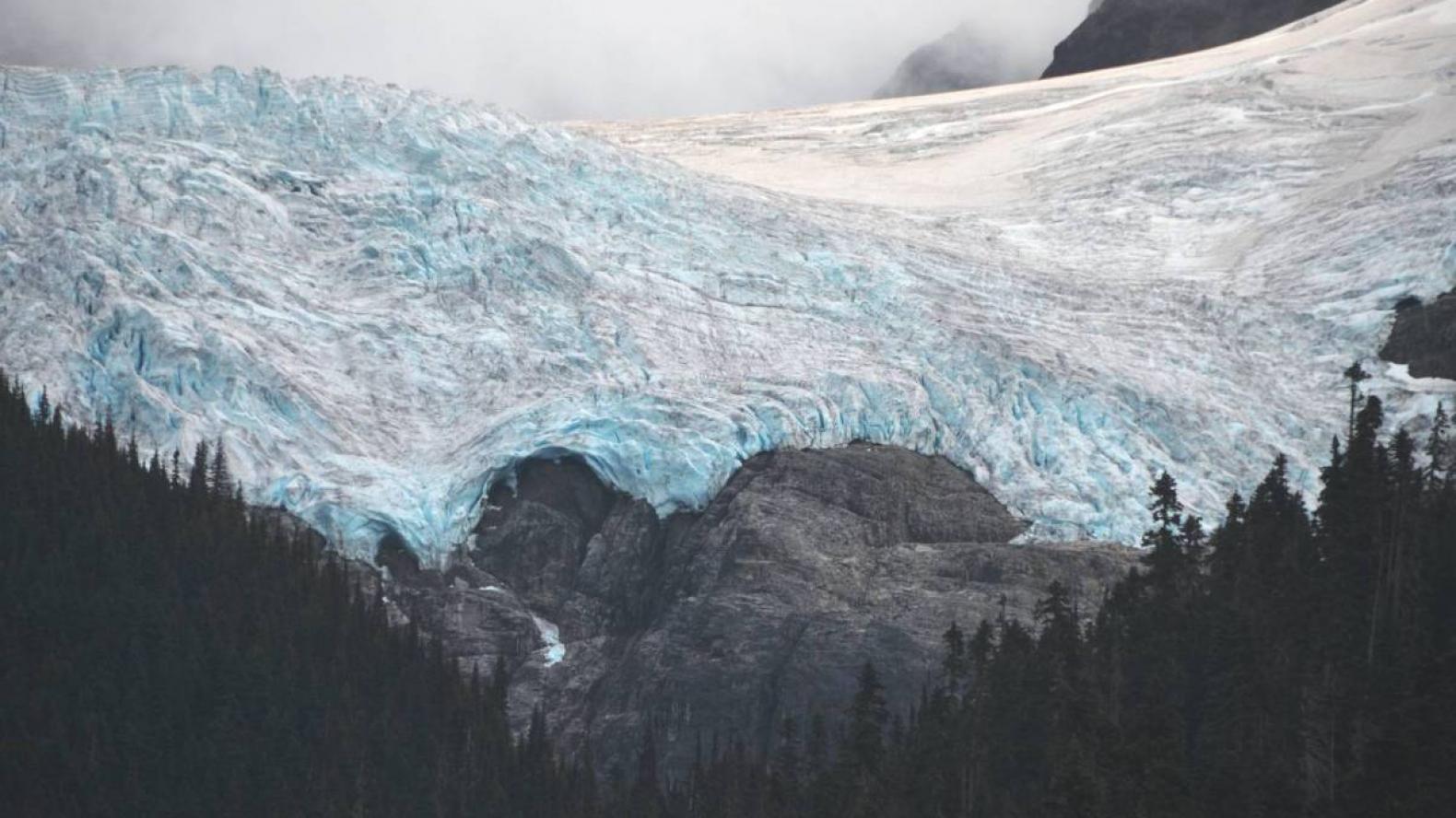 Tuesday, March 2, 2021 - 10:25
This article by Linda Nowlan was originally published by the Georgia Strait on March 1, 2021.
"... We've learned that quiet isn't always peace,
and the norms and notions
of what just is
isn't always just-ice...."
Who didn't have a shiver running down their spine listening to U.S. Youth Inauguration poet Amanda Gorman's poem, "The Hill We Climb"? I know I did. In part, because I know that when it comes to climate change, we're a long way off from justice. Her poem inspired the title of the UBC Sustainability Initiative's first Climate Justice free webinar coming up on Friday (March 5): "Just Is" ≠ Justice.
The notion of climate justice confronts the fact that marginalized people the world over suffer from environmental damage they had no part in creating.
There's injustice in the form of personal responsibility for climate change. The richest one percent produce more than double the carbon emissions of the poorest half of humanity.
There's injustice in terms of which countries caused the crisis. Close to one quarter of cumulative fossil fuel CO2 emissions over the past 250 years came from the USA, compared to just 2.8 percent from the whole continent of Africa.
There's injustice when those whose "ways of being have been practised since time immemorial" and traditional territories are at risk from climate change. Sea level rise and warming ocean waters in B.C. will particularly impact Indigenous communities and others who harvest wild salmon and other fish and shellfish, says the B.C. Centre for Disease Control.
And there's injustice in whose health will suffer, particularly children and youth in poorer countries. Did you know that between 2030 and 2050, climate change is expected to cause approximately 250,000 additional deaths per year, from malnutrition, malaria, diarrhea, and heat stress?
So what can we do to bring about climate justice?
First, we need to change the language. The way climate change gets defined today makes it difficult for those experiencing it to recognize it as their own. What is more likely to prompt people to act? A discussion of modified capital depreciation rules to accelerate investment in zero-carbon technologies, or stories about how the paralyzing Texas storm and B.C. wildfires devastated communities?
Second, we need to amp up participation. Youth climate strikers around the planet have mobilized a mass movement for change. In November last year, the City of Vancouver unanimously passed the Climate Emergency Action Plan, linked to advancing equity through low-cost sustainable transportation options, increased availability of zero-emissions buildings, and sharing the cost burdens of reducing carbon pollution. More than 3,200 Vancouver residents provided input to this plan.
Just this month, UBC president Santa J. Ono and the UBC board of governors unanimously endorsed in principle the UBC Climate Emergency Task Force (CETF) Report, including a commitment to ensuring Indigenous perspectives, communities, and worldviews shape climate policies, a promise to expand climate education opportunities, along with seven more priorities. Nearly 4,000 UBC community members helped shape the report.
Third, we need to broaden education on this issue. Responding to this thirst for knowledge, the UBC Sustainability Initiative has launched the Climate Justice Series with free public webinars that scrutinize climate justice from all angles.
On March 5, the first webinar will examine climate justice in Africa, climate justice as a threat to Indigenous sovereignty, exporting B.C.'s oil tanker and pipeline projects and climate justice, and the global policy framework for acting on climate. It features UBC scholars Temitope Onifade (PhD student, Allard School of Law), Terri-Lynn Williams-Davidson (master's student, Allard School of Law, Counsel to the Haida Nation), Kathryn Harrison (UBC political science professor), and Eugene Kung (UBC alumni and staff lawyer, West Coast Environmental Law).
Then on March 11, UBC Reads Sustainability hosts acclaimed Indian novelist Amitav Ghosh on his book The Great Derangement: Climate Change and the Unthinkable. Ghosh probes the weirdly unpredictable nature of today's world and the failure of contemporary fiction to engage seriously with climate change. More free events will be announced soon.
But back to Amanda Gorman, whose poetry resonates as climate activism, hear her compelling take on what's at stake in "Earthrise", excerpted below.
"...We've known
That we're caught in the throes
Of climactic changes some say
Will just go away,
While some simply pray
To survive another day;
For it is the obscure, the oppressed, the poor,
Who when the disaster
Is declared done,
Still suffer more than anyone."
---
Linda Nowlan JD, MA, is the senior director of the UBC Sustainability Initiative, and an adjunct professor in the Allard School of Law.