UBC Wellbeing is a collaborative effort to make the University a better place to live, work and learn through a systems-wide approach to wellbeing across our campuses. We believe that good health and wellbeing are foundational to our success as individuals, a university and a community, and are committed to making wellbeing a priority that guides our daily interactions, decisions, policy planning, and program development.
$90,000
GRANTED TO 24 CAPACITY-BUILDING PROJECTS TO SUPPORT WELLBEING
46
NEW COMMITMENTS TO WELLBEING MADE IN PRESIDENT'S LEADERSHIP FORUM
30%
OF VENDING MACHINES AT UBC VANCOUVER CONVERTED TO HEALTHIER CHOICES
85%
INCREASE IN MANAGERS TRAINED AND CERTIFIED IN 'THE WORKING MIND FOR MANAGERS'
KEY ACHIEVEMENTS
CROSS CAMPUS INITIATIVES
UBC Wellbeing launches Wellbeing Strategic Framework | The Wellbeing Strategic Framework is our shared vision for UBC as a health and wellbeing promoting university. To advance UBC's Strategic Plan, and guided by the Okanagan Charter, it connects our long-term, universitywide aspirations with actions and targets that promote wellbeing across six priority areas.
Thrive celebrates 10 years at UBC​ | Thrive - UBC's annual mental health literacy campaign - celebrated 10 years at UBC with a month of events and initiatives to help our community members foster and maintain their mental health.
Food Security Initiative launched | Data and student-led research shows that food insecurity is a substantial concern on UBC campuses. The Food Security Initiative launched to bring together students, faculty, staff and community stakeholders to further policy and advocacy work by deepening our understanding of food security, alleviating immediate pressures, and fostering knowledge exchange and advocacy efforts within UBC and beyond.
Smoke and vape free areas at UBC Vancouver | UBC Vancouver implemented smoke and vape free areas in the health precinct and Library Gardens, ensuring that visitors to our hospital and surrounding buildings have access to an environment that supports healing.
President's Leadership Forum | In October 2019, UBC Human Resources and UBC Wellbeing led a wellbeing-focused session of the President's Leadership Forum, engaging 120 senior leaders to embed new wellbeing strategies in their units.
VOICE research tackles crucial wellbeing topics | A four-year VOICE project "Perspectives of Smoking at UBC Okanagan" concluded, and Campus Health launched their VOICE 5 research project, with a substantial focus on food security and issues that are impacting student access to food.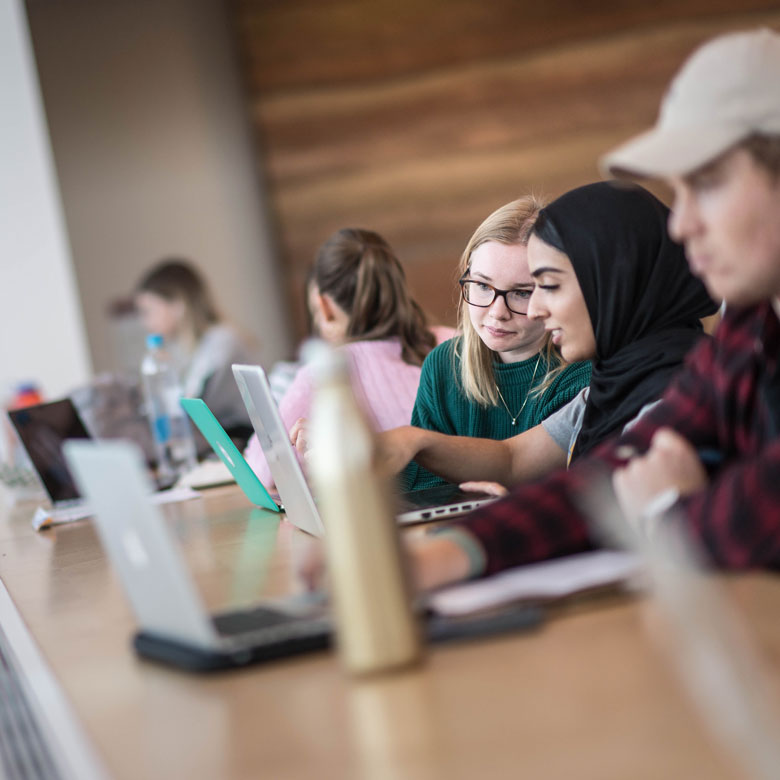 Wellbeing Strategic Framework launches
"We know that increased wellbeing leads to deeper learning, higher productivity, and a stronger sense of connection – all of which help create happier, healthier communities" says Professor Santa Ono.
The UBC community agrees. During consultation for UBC's Strategic Plan, "focusing on the wellbeing of our UBC community," was recognized as an area for significant transformational potential.
In September 2019, UBC launched the Wellbeing Strategic Framework to connect our long-term, university-wide aspirations with actions and targets that promote wellbeing across six priority areas: Collaborative Leadership, Mental Health & Resilience, Food & Nutrition, Social Connection, Built and Natural Environments, and Physical Activity.
The framework outlines a collaborative and system-wide approach—over the past year, departments and units have activated it by working together on initiatives to shift University culture and support wellbeing – everything from food security, to mental health literacy, to active health.