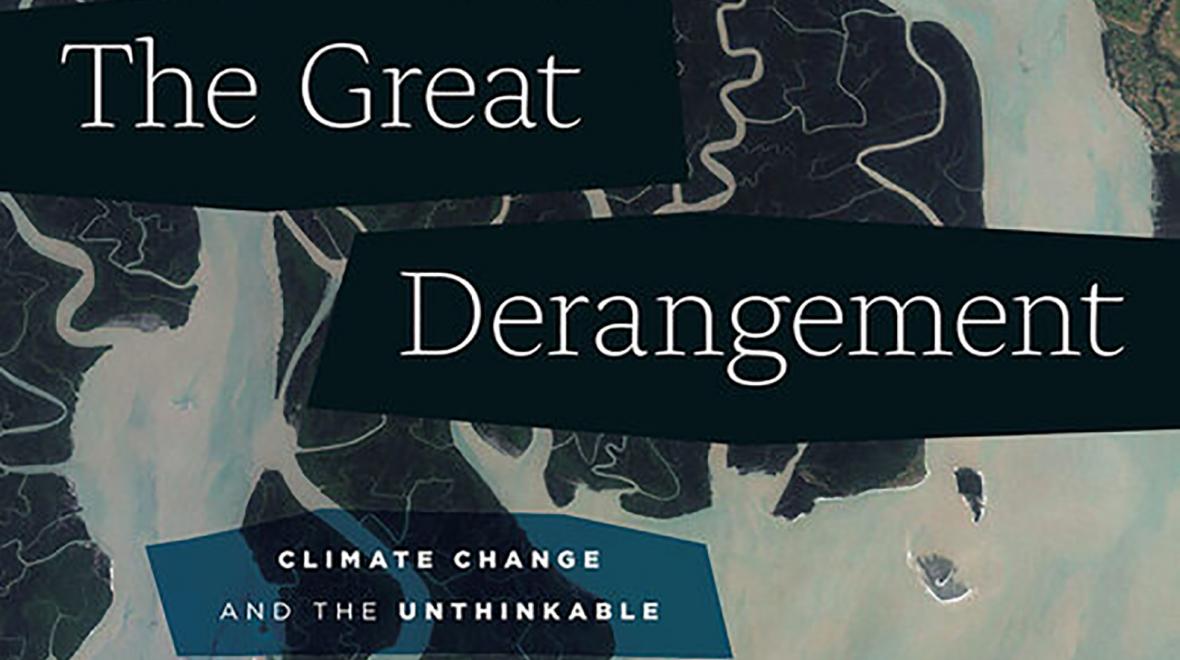 Thursday, March 11, 2021 -

12:00

to

14:00
Part of the Climate Justice Webinar Series
Featuring The Great Derangement: Climate Change and the Unthinkable

Are we deranged? The acclaimed Indian novelist Amitav Ghosh argues that future generations may well think so. The extreme nature of today's climate events, Ghosh asserts, make them peculiarly resistant to contemporary modes of thinking and imagining. This is particularly true of the writing of history, where the climate crisis has sometimes led to gross simplifications.
Join Ghosh for an examination of our inability—at the level of literature, history, and politics—to grasp the scale and violence of climate change.
Thursday, March 11, 2021
12:00pm – 2:00pm

Amitav Ghosh was born in Calcutta and grew up in India, Bangladesh and Sri Lanka. He studied in Delhi, Oxford and Alexandria and is the author of The Circle of Reason, The Shadow Lines, In An Antique Land, Dancing in Cambodia, The Calcutta Chromosome, The Glass Palace, The Hungry Tide, and The Ibis Trilogy, consisting of Sea of Poppies, River of Smoke and Flood of Fire. The Great Derangement; Climate Change and the Unthinkable, a work of non-fiction, appeared in 2016. His most recent novel is Gun Island, was released in September 2019.
He holds two Lifetime Achievement awards and four honorary doctorates. In 2007 he was awarded the Padma Shri, one of India's highest honours, by the President of India. In 2010 he was a joint winner, along with Margaret Atwood, of a Dan David prize, and 2011 he was awarded the Grand Prix of the Blue Metropolis festival in Montreal. In 2018 the Jnanpith Award, India's highest literary honour, was conferred on Amitav Ghosh. He was the first English-language writer to receive the award. In 2019 Foreign Policy magazine named him one of the most important global thinkers of the preceding decade.
Co-moderators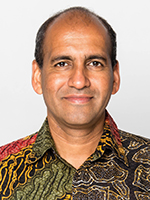 M. V. Ramana is Professor and Simons Chair in Disarmament, Global and Human Security at the School of Public Policy and Global Affairs (SPPGA), University of British Columbia. He is also Director of the Liu Institute for Global Issues and the Acting Director (2020-2021) of the Centre for India and South Asia Research in the Institute of Asian Research. His research interests are in the broad areas of international security and energy supply, with a particular focus on topics related to nuclear energy and fissile materials that can be used to make nuclear weapons. He combines technical skills and interdisciplinary methods to address policy relevant questions related to security and energy issues.
As Academic Director, Tara Ivanochko works in partnership with the Senior Director to provide vision, guidance, and oversight to the UBC Sustainability Initiative. Tara received her PhD from the University of Edinburgh where she reconstructed changes in the intensity of the Indian Monsoon over the last 100,000 years and investigated the interconnections between equatorial and polar climate change.
Tara joined UBC's Department of Earth, Ocean and Atmospheric Sciences (EOAS) as faculty in the Educational Leadership steam in 2009. In EOAS, Tara has since served as the Director of Environmental Science and as Associate Head Undergraduate Affairs. Tara has also engaged as a Sustainability Fellow with the USI to forward sustainability education at UBC, as a steering committee member for the UBC Centre for Sustainable Food Systems, and as a member of the UBC Interdisciplinary Education Task Force. She helped envision the UBC 20-year Sustainability Strategy and develop the Faculty of Science sustainability course offerings.
As an educator, Tara builds relationships between students and community organizations through collaborative research projects. These projects allow environmental science students to actively contribute to building sustainable communities.
Presented in partnership with the Pacific Institute for Climate Solutions, Centre for Community Engaged Learning, and School of Public Policy and Global Affairs.
---
Part book club, part lecture series, and part learning outside of the classroom, UBC Reads Sustainability brings well-known sustainability authors to UBC to engage in a campus-wide discussion, creating a forum for students across disciplines to discuss sustainability issues.