What are the critical actions campuses can take to best tackle issues facing human and ecological communities? Our increasingly urbanized world is facing a number of deeply interconnected climate, nature, food, ecological and human health crises. The opportunity to use the Campus as Living Laboratory (CLL) initiative to respond to these complex challenges and opportunities has never been greater. Faculties and departments need to collaborate to foster stronger integration within and between the work we do. At SEEDS, our research priorities and collaborative interdisciplinary initiatives are demand-driven, action-oriented, and grounded in the communities most affected by issues.
SEEDS Big Five Research Priority Areas
SEEDS Big 5 Research Priorities represent key societal issues that are deeply interconnected and help advance UBC's ambitious sustainability and wellbeing commitments and advance the United Nations Sustainable Development Goals as they align with the University's strategic priorities. A series of intersectional research clusters advance priorities and mobilize research to action.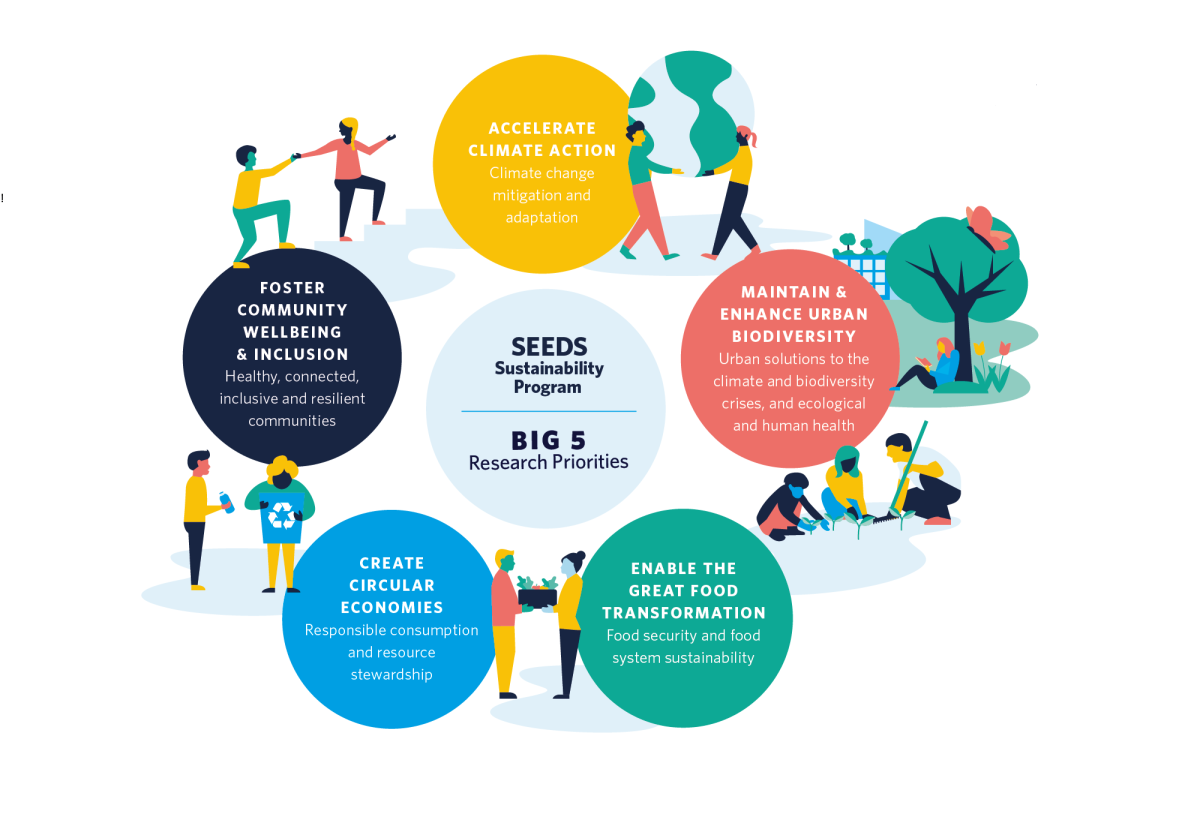 SEEDS interdisciplinary initiatives
SEEDS interdisciplinary initiatives work in parallel to advance our Big Five priorities and harness the Campus as Living Laboratory concept. Learn more about these initiatives: