In 2021 British Columbia experienced a deadly heat dome, devastating forest fires, and destructive floods. Numerous residents were seriously impacted and, for many, these events made climate change frighteningly real for the first time.
As a public university, UBC is working to respond to these urgent and interlinked challenges. The institution's 2019 Climate Emergency Declaration, adopted unanimously in principle by the Board of Governors and Senates, shows this resolve.
The UBC Sustainability Initiative was created in 2009. Today we are no longer an initiative, we are an integral member of the university community as reflected by our new name – Sustainability Hub.
This new name reflects a stronger emphasis on engagement, and reflects our goal to catalyse change for a just and sustainable world. Our new five-year strategic plan outlines how we will activate our mission, "Inspiring people to act upon the planet's most urgent challenges through UBC's academic and operational sustainability leadership".
Our strategic plan was launched to coincide with UBC's return to campus, and students, faculty and staff are encouraged to download our plan below.
As a hub for action, facilitating collaboration is essential. The team – including Senior Director, Linda Nowlan, and Academic Director Tara Ivanochko, would love to hear your feedback and talk about new opportunities to work together. Please get in touch.
VISION
A just and sustainable world.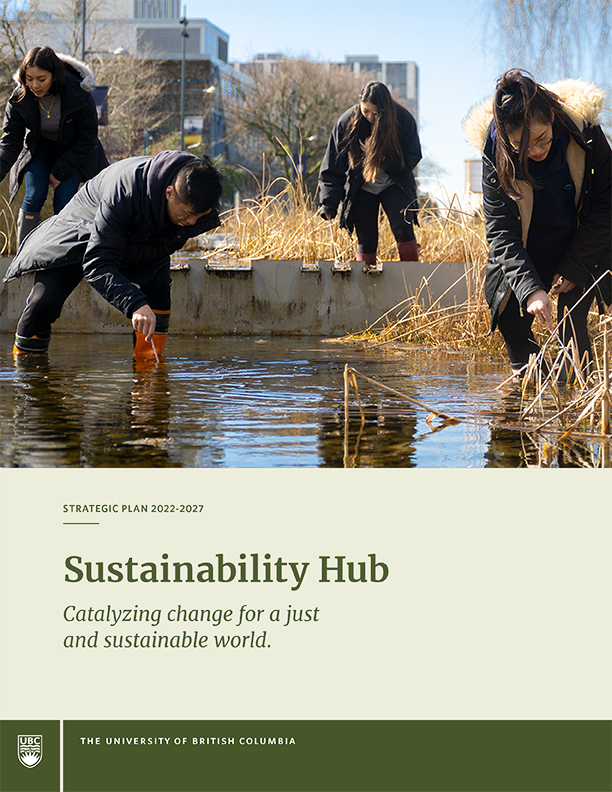 meet the team
Leadership
Linda Nowlan, Senior Director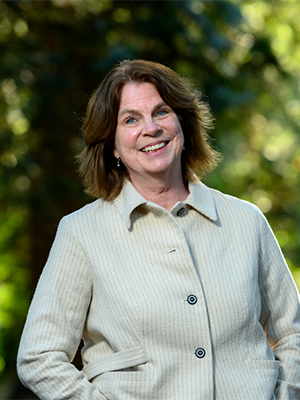 Linda Nowlan leads the UBC Sustainability Initiative as Senior Director. She has over twenty five years of experience in sustainability as a public interest environmental lawyer and NGO leader. Linda is an Adjunct Professor at the Allard School of Law and spent two years as a Faculty Research Associate with the UBC Program on Water Governance. She is a member of the Board of Trustees of the Canadian Museum of Nature and the IUCN Commission on Environmental Law, and previously served on Vancouver's Greenest City Action Team and the Boards of the Fraser Basin Council and Smart Growth BC. Her advocacy contributed to many legal reforms, and her publications cover topics ranging from groundwater protection to marine spatial planning to extinction art.
At West Coast Environmental Law, Linda served as Executive Director, Staff Lawyer, and Director of the Marine Program where she led a team to strengthen ocean protection through Canadian and Indigenous law. She also worked at WWF-Canada, the UK Foreign and Commonwealth Office, and a Vancouver litigation law firm. Linda has degrees in English literature, law and international law.
Tara Ivanochko, Academic Director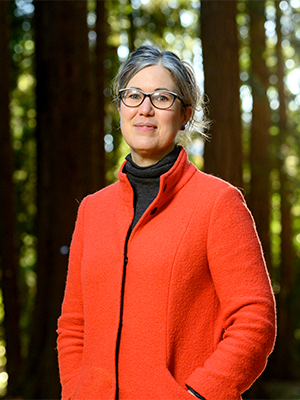 As Academic Director, Tara works in partnership with the Senior Director to provide vision, guidance, and oversight to the USI. Tara received her PhD from the University of Edinburgh where she reconstructed changes in the intensity of the Indian Monsoon over the last 100,000 years and investigated the interconnections between equatorial and polar climate change.
Tara joined UBC's Department of Earth, Ocean and Atmospheric Sciences (EOAS) as faculty in the Educational Leadership steam in 2009. In EOAS, Tara has since served as the Director of Environmental Science and as Associate Head Undergraduate Affairs. Tara has also engaged as a Sustainability Fellow with the USI to forward sustainability education at UBC, as a steering committee member for the UBC Centre for Sustainable Food Systems, and as a member of the UBC Interdisciplinary Education Task Force. She helped envision the UBC 20-year Sustainability Strategy and develop the Faculty of Science sustainability course offerings.
As an educator, Tara builds relationships between students and community organizations through collaborative research projects. These projects allow environmental science students to actively contribute to building sustainable communities.
Central Support Office
Masoumeh Eghtesad, Administrative Coordinator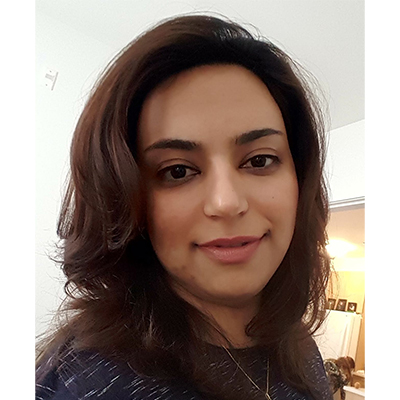 Masoumeh (Masy) provides administrative support to the USI teams, and leads HR processes within the unit.
Masy has a long history at UBC, including obtaining a Masters in Materials Engineering on the topic of magnesium removal from laterite leach solutions, her experience working at UBC finance in both payroll and accounts payable positions, and her experience in research for the department of Chemical Engineering.
Jon Garner, Communications and Engagement Manager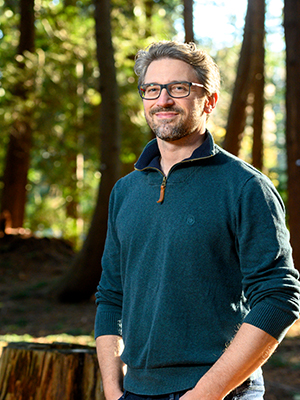 Jon is a Communications and Engagement Manager with experience in education, non-profit, private sector and government. He holds a Masters in Resource and Environmental Management from Simon Fraser University.
Equally at home behind a pop-up booth or keyboard, Jon has designed and implemented strategic communications plans that integrate media relations, advertising, websites, videos, social media, experiential events, and more.
Jon oversees the production of key USI publications including the Annual Sustainability Report, engagement activities such as Imagine day booths, and cross-campus engagement campaigns like Let's Choose to Reuse.
Natalie Hawryshkewich, Communications and Engagement Specialist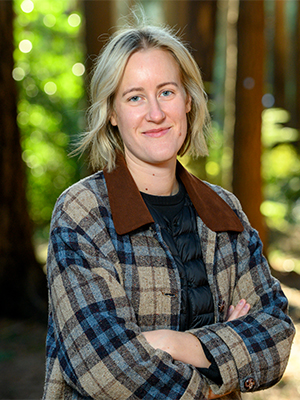 Natalie has a Bachelor of Design from Ryerson University and a Master in Library and Information Studies from UBC.
Her experience in design and communications spans publishing, academia, and the arts including work with the Association of Book Publishers of British Columbia, SFU Public Square, and the Roundhouse Community Arts and Recreation Centre.
Tim Herron, CIRS Events and Engagement Manager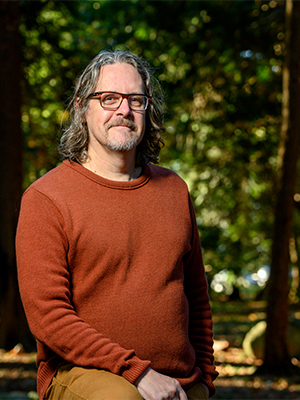 Tim has worked at UBC since 2012. He has had many careers from teaching kindergarten to carpentry to working backstage on large rock shows and raves.
Activist, lover of theatre and film.
Alejandra Urcelay, Data Manager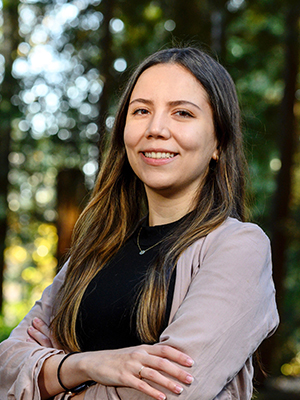 As the Data Manager for the Sustainability Hub, Alejandra supports reporting, analysis, and communication activities. In addition, she collaborates with other partners including UBC's Campus & Community Planning, Wellbeing, and the UBC Okanagan Sustainability Office. She holds a Bachelor of Applied Science in Environmental Engineering from Universidad La Salle, Mexico and a Masters in Science in Resources, Environment and Sustainability from UBC.
Alejandra has experience working in environmental consulting services including environmental and social impact assessments, environmental monitoring, climate change impacts assessment, and spatial modelling projects.
Alejandra's current work focuses on analyzing institutional data to highlight trends in sustainability performance and in providing evidence-based insights and recommendations that inform future programs and activities.
Regional and International Engagement
Cait Murphy, Engagement Specialist, Regional & International Engagement
Cait is a settler of Irish and Dutch descent currently living in the territories of Tsawwassen Nation, Musqueam Nation, Stz'uminus Nation, Tsleil-Waututh Nation, Katzie Nation, Kwantlen Nation, and Stó꞉lō Nation. She has worked on environmental and social sustainability initiatives locally and abroad and has a keen interest in climate change and methods to motivate sustainable action. Previously, she led BC-based programs on climate change adaptation and resilience, engaged local government employees in sustainable behaviour-change in the San Francisco Bay Area and coordinated communications for an environmental charity. Cait holds a MA in Disasters, Climate Change Adaptation and Development from King's College London and a BSc in Global Resource Systems from UBC. She is a big fan of Halloween, graphic novels, and making new connections.
Teaching, Learning, and Student Engagement
Oliver Lane, Manager, Teaching and Learning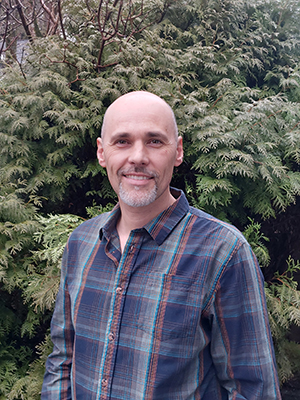 As the Teaching and Learning Manager, Oliver is responsible for developing, implementing and leading a range of programs and activities to support faculty members who teach sustainability and climate related courses and programs at UBC. These include the Sustainability Fellows Program, the Interdisciplinary Education Grants and the Climate Education Grants.
A UBC Graduate with a Masters degree in Sustainability, Oliver brings 20 years of diverse experience in environmental education, program management, poverty reduction work and non-profit organizational leadership. Before moving to Canada in 2008, Oliver obtained university degrees in Buenos Aires, Argentina, in Business Economics and Non-profit Organization Management.
Kshamta Hunter, Manager of Sustainability Student Engagement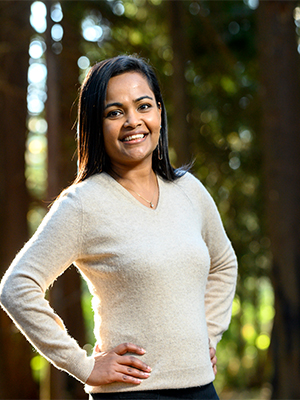 With over ten years of experience in sustainability teaching and learning, Kshamta manages several engagement programs and provides advising services to support UBC student sustainability leadership and development goals.
Kshamta holds a Bachelor of Science in Genetics, a Masters in Curriculum and Pedagogy with a specialization in sustainability education, and is currently pursuing a PhD investigating the development of innovation competencies for sustainability.
Karen Taylor, Manager, Sustainability Scholars Program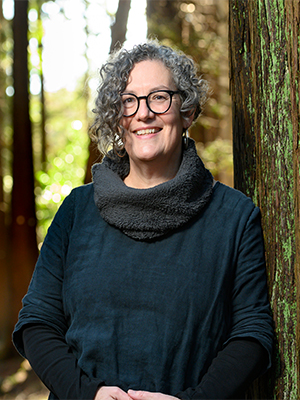 Karen manages the Sustainability Scholars Program, a paid internship program for UBC graduate students to work on applied sustainability-related research projects for organizations throughout the lower mainland, Vancouver Island, and the B.C. Interior.
A UBC graduate with a BA in English and an MA in Children's Literature, Karen has an extensive and varied background in program management, project management, marketing, advertising production, academic writing, research, and editing.
UBC Climate Emergency
Nadia Joe, Co-Senior Project Manager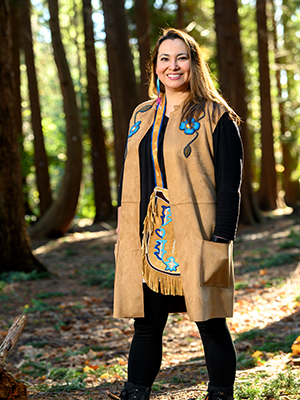 Gä̀gala- ƛiƛetko (Nadia Joe) has spent the past 10 years working to support Indigenous communities across Canada advance their rights and interests in water security through various water co-management initiatives. She was raised by a river and loved into leadership by the many elders, leaders, mentors of the nłe?kepmx and southern Tutchone-Tlingit peoples. Her mother is nłe?kepmx and sylix and her father is southern-Tutchone & Tlingit. She belongs to the Crow Clan (Kä̀jet) of the Champagne and Aishihik First Nations.
Pablo Akira Beimler, Co-Senior Project Manager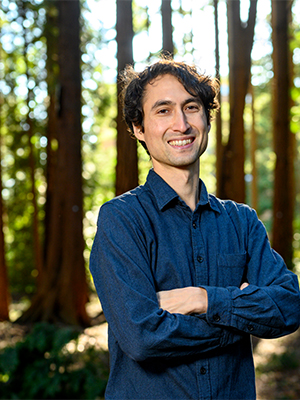 Pablo is a Co-Senior Project Manager of UBC's Climate Emergency supporting the implementation of a comprehensive and just response to the climate crisis across UBC campuses. He is a Masters of Community and Regional Planning graduate in the Indigenous Community Planning program at UBC and has a B.A. in Environmental Economics & Policy, B.S. in Conservation & Resources Studies, and minor in Forestry from the University of California, Berkeley.
Pablo was formerly the Climate Hub @ UBC's Academic Lead and has years of experience conducting wildfire research and facilitating community-led and focused wildfire management, outreach, and youth education programming throughout Hawaiʻi and in South Lake Tahoe, California. Pablo's deep reverence for nature and passion for bringing together people from all walks of life drives his work as a planner. He approaches community work with empathy, integrity, and a commitment to decolonization and social justice and believes in the power of collective action, deep collaboration, and intersectional movement building.
Urban Innovation Research
Angelique Pilon, Director, Urban Innovation Research
Angelique leads the Urban Innovation Research portfolio of interdisciplinary research and knowledge dissemination programs focused on sustainable buildings and urban development. She develops collaborations and partnerships that take advantage of UBC's role as a living lab for sustainability, utilizing planning, building and infrastructure projects as opportunities for innovation, learning and knowledge exchange.
Angelique holds a Master of Architecture from the University of British Columbia and a Bachelor of Science in Architecture from the University of Michigan, and has professional experience in firms in both Canada and the United States. She has been at UBC for 10 years, in a variety of roles working at the intersection of research and practice.
Angelique is on the Leadership Board for the BC Chapter of the Canada Green Building Council; she is a certified Project Management Professional, and a LEED Accredited Professional with a specialization in Building Design and Construction.
Diana Lopez, CLL Research Project Coordinator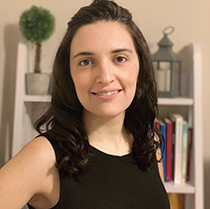 As a Research Project Coordinator at the UBC Sustainability Initiative, Diana Lopez contributes to multiple interdisciplinary research and knowledge dissemination projects and initiatives focused on sustainable buildings and urban development within the UBC campus. She has conducted research and participated in the creation of educational materials for multiple projects on campus, and she currently coordinates research for the Campus as a Living Lab initiative.
Diana holds a Master of Applied Science in Civil Engineering from UBC, and a diverse background in project management and applied research focused on green buildings, urban infrastructure and sustainable development. She is a LEED Green Associate and a Certified Associate in Project Management.
Megan Badri, Research Technician/Project lead, Urban Innovation Research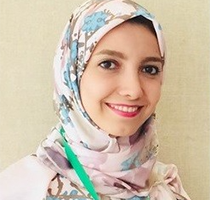 Megan is a research technician at the UBC Sustainability Initiative (USI). Her role is coordinating on knowledge capture and dissemination projects and leading research and initiatives focused on high performance, low carbon, and sustainable buildings.
Prior to joining UBC Sustainability Initiative (USI), she'd been working as a building sustainability analyst and scholar with both industry and research centers, responsible for engaging in activities to leverage, support, and promote services in the field of energy efficient buildings, green rating systems, and sustainable built environment.
Megan hold a Master Degree in Energy and Architectural Engineering from the University of Tehran, and currently she is pursuing her PhD in Environmental Design at the University of Calgary. Her research focus is eliminating building environmental impacts by integrating Life Cycle Assessment (LCA) and energy performance analysis. She is a LEED Green Associate.