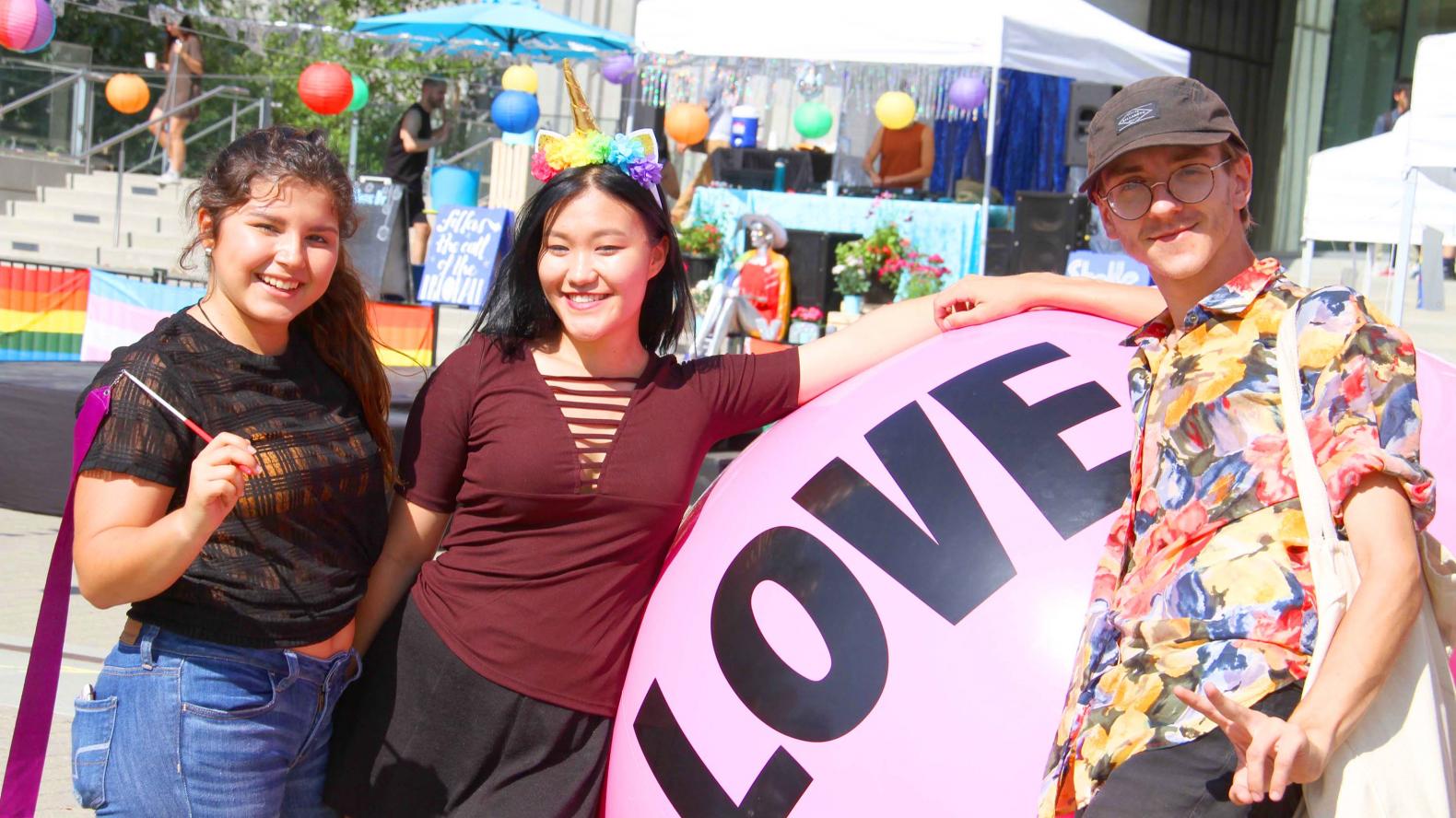 Thursday, July 4, 2019 - 13:06
Calling all artists! Submit your design idea before July 28 for a pride-themed installation at the UBC Pride event on September 6, 2019. Use your imagination to build pride, inclusion and Positive Space at UBC!
The design competition is open to all UBC students, faculty, staff and residents. Apply as an individual or with the help of your pals.
The design competition aims to raise awareness and visibility of LGBTQ2SIA+ communities in UBC's public space and to amplify the upcoming celebration that is UBC Pride. Artists who identify as being a part of an LGBTQ2SIA+ community, including those with intersectional identities, and have been historically and systematically marginalized will be prioritized and are strongly encouraged to apply.
About the installation
This year's Pride event is being held outdoors at Fairview Commons near the Earth and Ocean Sciences Building. The intention of the installation is to animate the event space by creating a "ceiling" over a 22 x 13 metre section. We are inspired by colourful roofs around the world. See our application package for design parameters. Aside from that, there is no limit to your creativity!

How it works
Winning submissions will be reviewed by UBC engineers, architects and public space animators.
Cost of materials: The winning submission will be granted up to $1000 to create and install their design
Prize: The winning individual or team will receive $2000 upon completion of the artwork
The installation will be installed before or after the event, depending on the artist's availability.
Application
Thank you for your applications. The winning design will be announced soon.
This is a competition and collaboration between faculty, staff, student and community partners as part of the SEEDS Sustainability Program.
About UBC Pride
UBC Pride will be held on September 6, 2019. The event aims to further UBC's Positive Space Campaign, which is a campus-wide awareness and visibility initiative to make UBC more welcoming to lesbian, gay, bisexual, two-spirit, trans and queer students, staff, faculty, alumni and allies in all our working, learning and living environments.
Learn more
Looking for Inspiration?
Try out the following links and resources to see what other Pride related artists are doing: