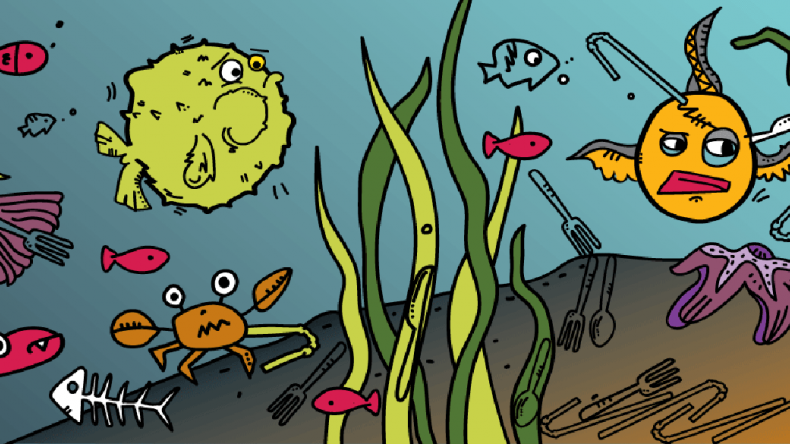 Tuesday, August 28, 2018 - 13:48
UBC used to hand out more than two million pieces of single-use plastic cutlery and straws every year. To protect our environment from the negative effects of single-use plastic consumption and waste, UBC Food Services has decided to limit the distribution of plastic cutlery and straws at all 30+ UBC Food Service outlets.
August 28, 2018
If you've been away from the UBC campus for the summer, you'll notice something different the next time you visit a UBC Food Services outlet. On August 1st, 2018, UBC Food Services discontinued the distribution of two forms of single-use plastics: plastic cutlery and plastic straws. Why? Single-use plastics pose a serious threat to the ecosystems that sustain us, especially in the earth's oceans, into which eight million tonnes of plastic are dumped annually.
Instead of single-use plastic cutlery and straws, members of the UBC community are encouraged to bring their own, or do without when possible.
There are plenty of other reasons why UBC has made this change. For one, UBC students have been demanding it. In Spring 2018, Daryl-Lee Schalm, a former UBC Sustainability Ambassador and third-year geography student, created a petition calling for the ban of single-use plastics on campus. In a matter of weeks, the petition received more than 4,000 signatures from supporters.
"I had such a positive response on it that I realized most of the students at UBC want to have more sustainable options and don't want to be forced into using so much plastic when they eat out," said Schalm. "I think the success of the petition and the positive feedback from students really speak to how willing the UBC community is to do better."
Curtailing the consumption and disposal of single-use plastics is also an action that aligns with objectives that make UBC a leader in global sustainability. Bud Fraser, the Senior Planning and Sustainability Engineer at Campus and Community Planning, says that removing plastic straws and cutlery from our waste streams is "an important change that aligns with UBC's Zero Waste Action Plan and the emerging Zero Waste Foodware strategy currently being developed."
It's also a key move in ensuring that our closed-loop campus composting system works properly.
"Many pieces of disposable cutlery incorrectly end up in our food scraps composting program, contaminating the material," says Fraser. In fact, plastic cutlery is the second top contaminant in composting streams at UBC. When food scraps bins are overly contaminated with plastics, it means that otherwise good compost needs to be sent to the landfill.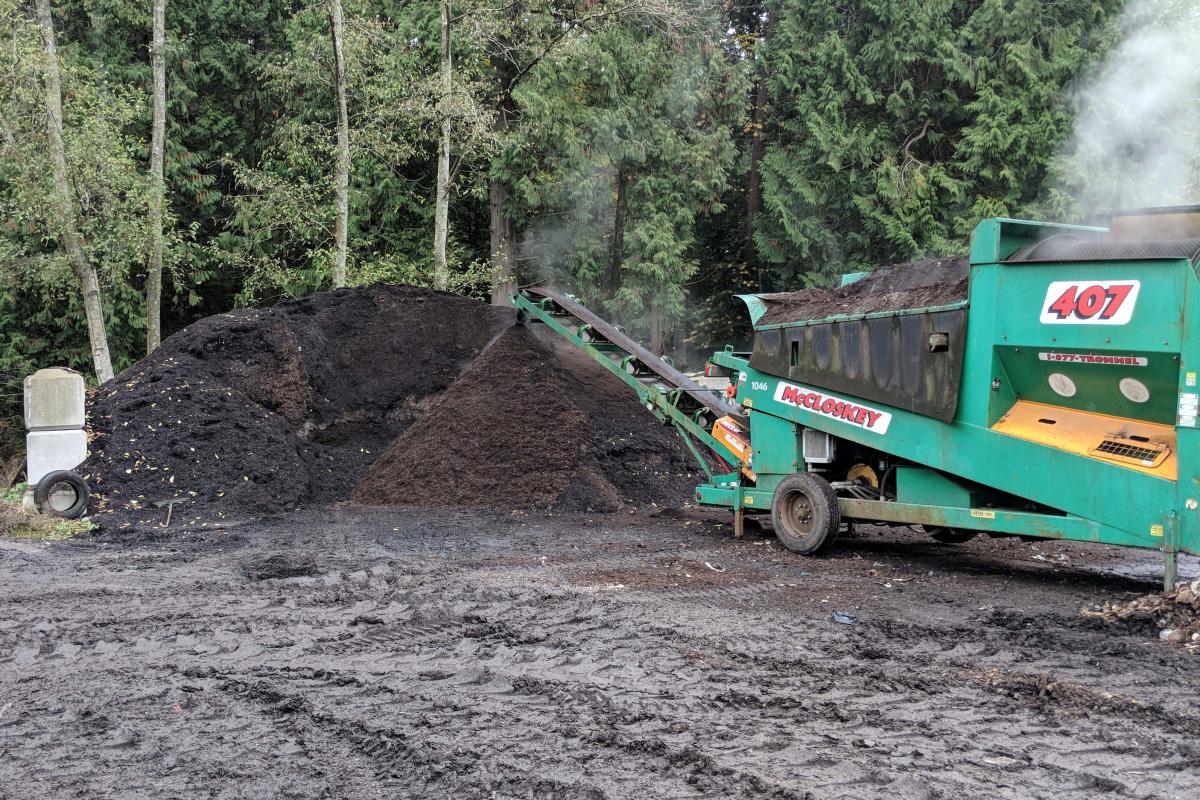 By cutting down on plastic straws and cutlery from our university campus, UBC joins other Canadian universities and local city governments in the initiative to reduce our contribution to single-waste plastic pollution. The University of Guelph in Ontario announced this spring that they would remove plastic bags and straws from their campus operations, and McGill University recently announced their commitment to phase out bottled water by May 2019. The cities of Vancouver and Seattle also announced their intentions to restrict single-use plastics in city businesses, including plastic cutlery and straws.
UBC Food Services will continue to offer compostable versions of straws and cutlery. The compostable straw selected is bendable and is intended to be accessible to people with disabilities. UBC Food Services welcomes the continued involvement of all UBC community members in the development of this zero-waste initiative. If you have feedback, you can submit it to UBC Food Services through their website.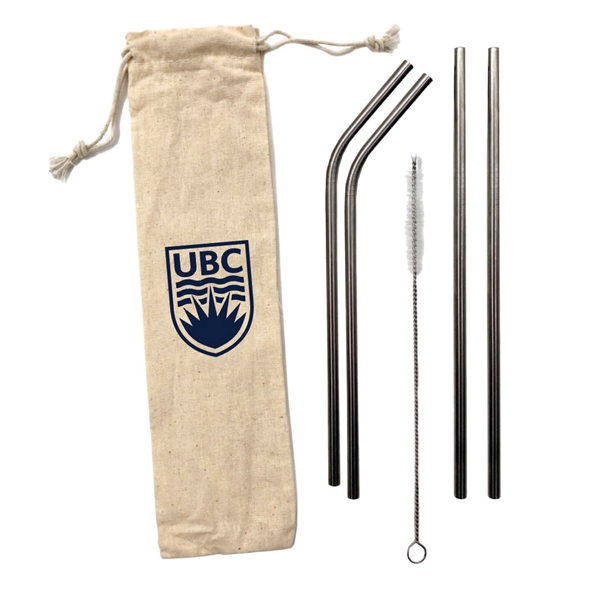 By cutting down on plastic straws and cutlery, the UBC community is moving ahead in the long process of becoming a zero-waste campus.
"With the Zero Waste Foodware strategy, the goal will be to reduce single use items significantly on campus and transition all types of single-use food serviceware to more sustainable materials," says Fraser.
"UBC Food Services is leading the way with this significant step, demonstrating that small actions by individuals, such as remembering to bring their own reusable cutlery or asking for a drink without a straw, can have an impact. We hope that the campus community will embrace these efforts to lead in sustainability."