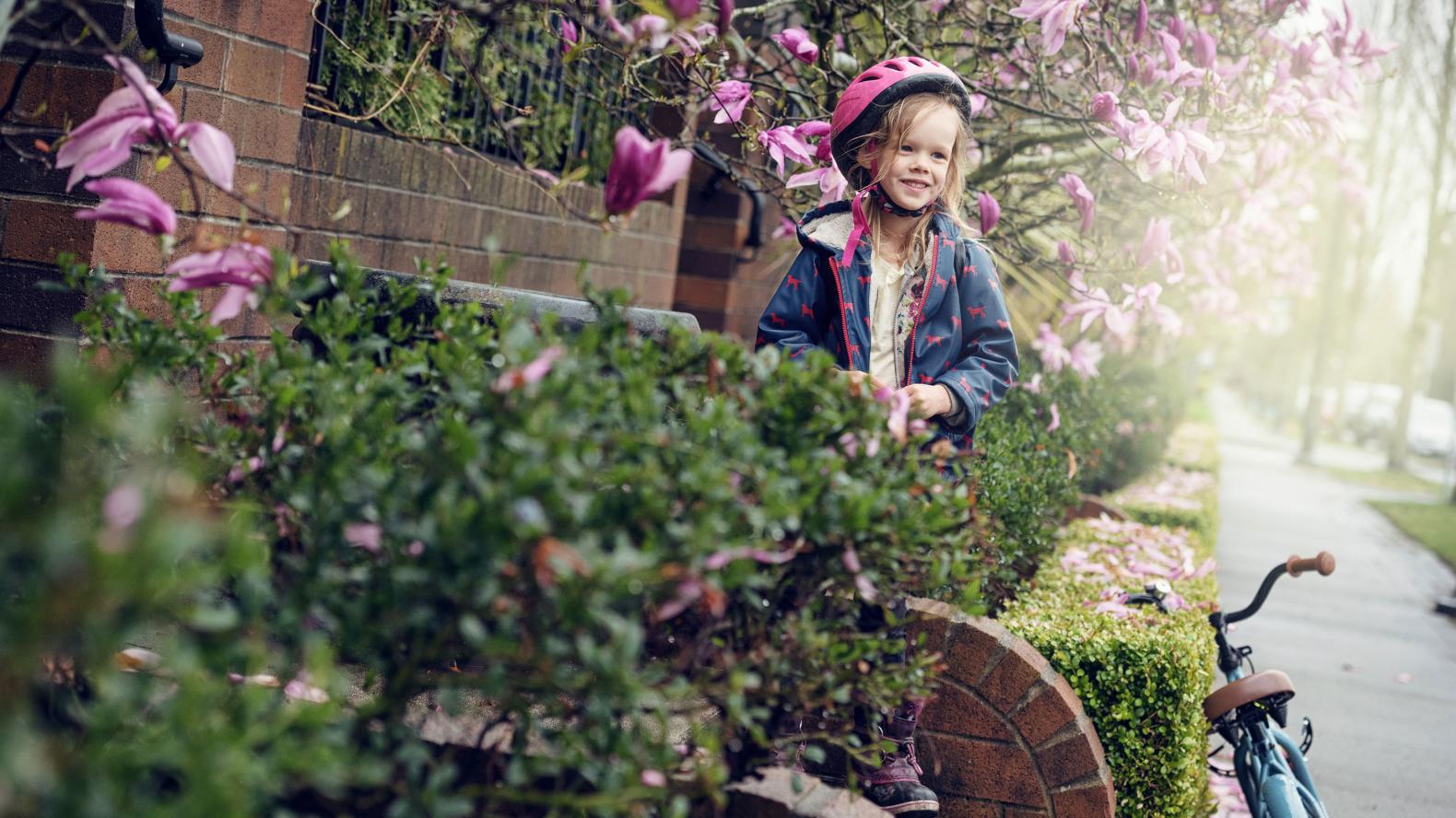 Monday, May 6, 2019 - 14:53
As UBC advocates for an extension of rapid transit to the Vancouver campus, critics have argued the university isn't building enough housing for its own community. In fact, UBC is aggressively pursuing innovative and affordable housing options for students, faculty and staff, while continuing to build market housing to support the university's endowment.
"We know housing affordability is a significant concern for many members of our community, especially faculty, students, and staff, so we are working to improve access to affordable, secure housing options, on campus and beyond," says Michael White, associate vice-president of Campus and Community Planning. "With a daytime population of around 80,000 including 55,000 students and over 15,000 jobs, UBC is actively pursuing investment in housing and transit solutions that will keep UBC at the forefront of creating vibrant and sustainable campus communities."
White says UBC has been working aggressively to address the growing housing needs of students, faculty and staff—from new student housing developments to accessible rental and ownership assistance programs for faculty and staff—all as the number of people in the Lower Mainland unable to afford housing continues to rise.
The results are impressive: UBC has more student housing than any other university in Canada, with nearly 12,000 beds, and extensive staff and faculty housing programs that help the university recruit and retain talent. Furthermore, dynamic neighbourhoods like Wesbrook Place offer great quality of life for residents thanks to the university's focus not just on affordability, but also on community-building, sustainability and access to a variety of housing options.
A rapid transit link to the campus, White explains, will also help address housing insecurity regionally.
"As we continue to build more housing on campus, a reliable rapid transit link will be that much more important, connecting the campus to other employment, health and innovation hubs across Metro Vancouver," says White. "But just as importantly, it will also connect us to the rest of the region's housing ecosystem by vastly reducing commute times from more affordable regions where many of our faculty, staff and students live."
UBC is one of the largest providers of rental units in B.C., and one of the few Lower Mainland employers to offer significant levels of housing for employees—a mix of below-market, market and home-ownership initiatives.
Currently, UBC has 700 below-market rental units reserved for full-time faculty and staff located in the residential neighbourhoods known as Hawthorn Place, Wesbrook Place and East Campus. In addition, there are more than 500 market rental units available to the general public and many of the leasehold units that have been sold to the general public are rented out to students, faculty and staff.
This stock of rental housing will continue to grow as neighbourhoods are built out on campus. The UBC Housing Action Plan sets a target for 30 per cent of all new residential developments on campus to be rental housing, two-thirds of which are targeted as below-market rental housing for faculty and staff.
In planning UBC's next phase of residential development, Stadium Neighbourhood, UBC is setting even higher targets for faculty and staff rental units. Of the 1,500 new homes anticpated, a full two-thirds will be reserved for people affiliated with UBC, including both ownership and rental options.
Last September, UBC became one of the world's first universities to offer rent-geared-to-income housing to staff.
This pilot program, which is being rolled out over three years, will provide up to 100 approved staff members with on campus rental housing at rental rates capped at 30 per cent of their household income.
Lisa Colby, managing director of Faculty-Staff Housing & Relocation Services says the program is already having a positive impact.
"It has been very rewarding so far. The people who are in the program have access to the same apartments as others in UBC's rental programs, they're within a walk to work, and they no longer have that commute in their daily life."
UBC has also focused on addressing the ever-increasing demand for student housing on campus. Since 2011, the waiting list for student housing has doubled to 6,500—even with the addition of 3,200 student beds over the same time period.
This summer, UBC will open the Exchange Residence adding another 650 residence beds to the already impressive number of student beds on campus. And, the university plans to add another 3,000 student beds on campus over the next 5 years, eventually hitting a total of 17,300 by 2030.
"We're building as quickly as possible to meet the demand, but not just in response to affordability challenges," says Andrew Parr, managing director of UBC's Student Housing and Hospitality Services. "We know—and studies have shown—that on-campus housing helps student residents socially and academically. The wide array of amenities UBC has for all its residents to enjoy is a big part of that experience as well."
In creating more on-campus housing for faculty, students and staff, UBC is doing more than simply addressing housing affordability—it is also creating more livable, walkable and sustainable communities. The environmental footprint of UBC's on campus housing is getting smaller as residential space is increasing due to the university's Green Building Action Plan. The plan requires high levels of energy and water efficiency and calls for the use of healthy materials, all of which help lower carbon emissions.
By incorporating childcare spaces, parks, grocery stores and other amenities alongside new housing, UBC is ensuring that campus residents—including those not affiliated with the university—can live in more vibrant and sustainable communities. Further, as more people call UBC home, greenhouse gas emissions from commuting are projected to drop by 16 per cent by 2035.
The result: fewer cars, less pollution, more pedestrians, and more social interaction.
"We are developing communities of the future, centred on social interaction and affordability," says White. "The vision is to have faculty, students, staff and residents at the heart of vibrant and sustainable neighbourhoods that are connected to the region by efficient transportation options."