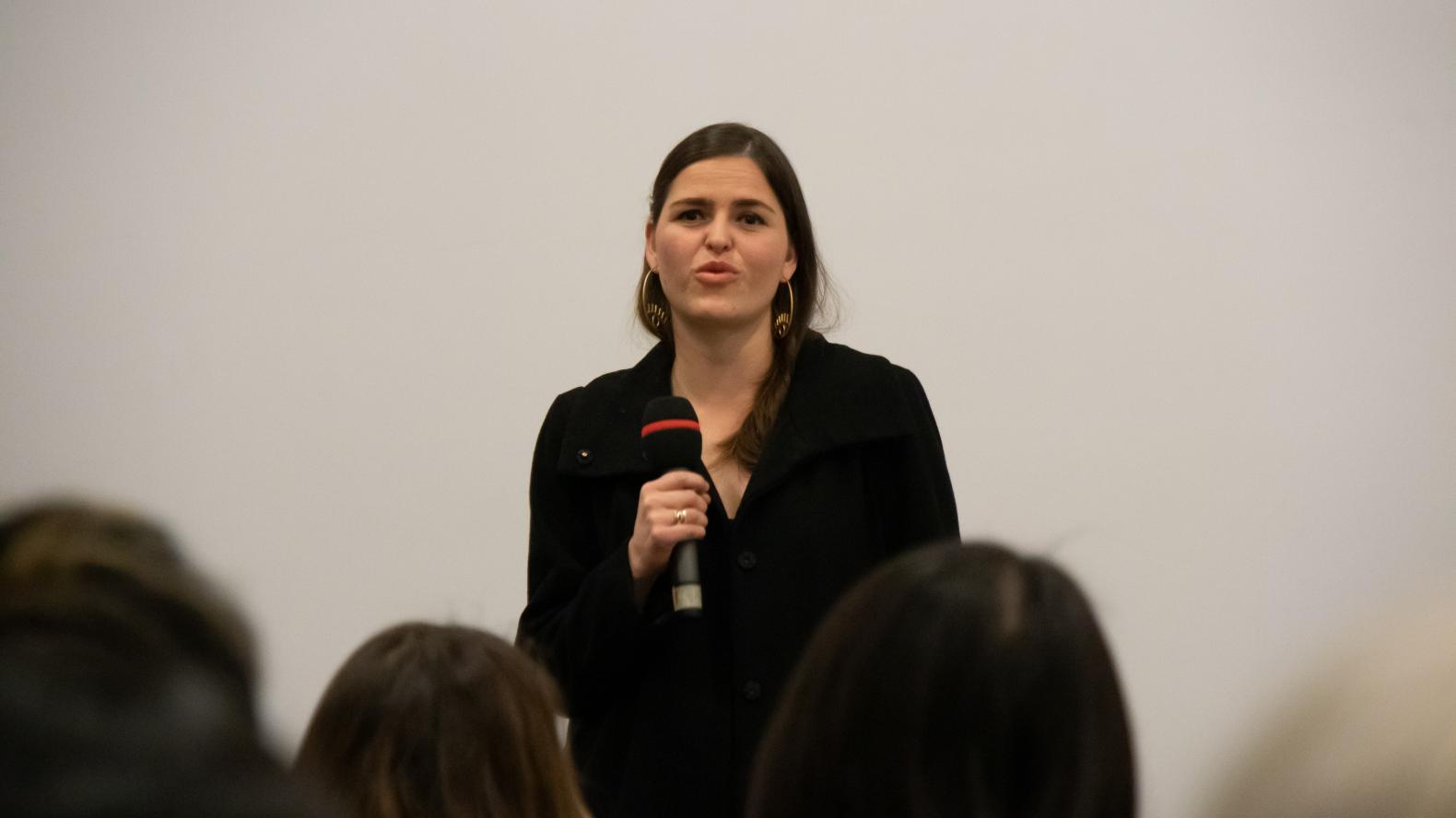 12 November 2019
This article by Camila Castaneda originally appeared in The Ubyssey on 30 October 2019.
This year, UBC held its first Sustainable Fashion Week from October 28 to 30, which included panel discussions with responsible clothing brands, a documentary screening as well as its very own clothes swap and garment repair workshops.
The panel discussion at the BC Hydro Theatre on October 28 focused on the definition of sustainability, supply-chain, repurposing and green washing. Coming from diverse backgrounds, visiting speakers included Cal Chan, an ethical personal stylist working in a non-profit organisation called Working Gear, and Cami Trinh, who is a General Store Manager at North Face. The conversation was moderated by Katy Ho, founder of Attire Media.
Tim Herron, events & engagement manager at the Centre for Interactive Research on Sustainability, organized the event.
"We were looking for people who were involved in some way in sustainability," said Herron about the speaker selection process.
"I think that one of the lessons we wanted to give is that sustainability is a journey, and it doesn't matter if you are a big or small company, or if you are doing non-profit work, it's about starting to think about the choices you are making."
The increase in popularity of eco-fashion has spiked in the past couple of years.
While some brands wouldn't even discuss sustainability before, this became the most important issue addressed during Fashion Week in Paris, London, Milan and New York just a month ago. Herron has also received a positive response on the subject of these events.
"The interest has been overwhelming, people are really interested in the why's and how's of buying clothing, they are starting to make choices on the ethical and sustainable practices of companies they are purchasing from," he said.
The debate on fast-fashion is ongoing and the initiative for a Sustainable Fashion Week is a way to keep the conversation active at UBC.
"The True Cost" documentary screened on October 28 was chosen because it covers the hidden costs of the industry, especially concerning labour and the working conditions involved in the production of clothing people are purchasing.
"Ask for the source of each garment" Chan said. "Whether it's where the fabric is produced, how it is manufactured, is it fair trade? Really think about your purchasing power and who you are supporting."
Trinh added that, "I really want students to know the difference between a brand and company, as we touched base on green washing, just because you see people advertising its recyclable that doesn't always mean the brand is great. Also, to know about our programs such as 'Close the loop' and for them to understand that most products such as winter coats are repairable."