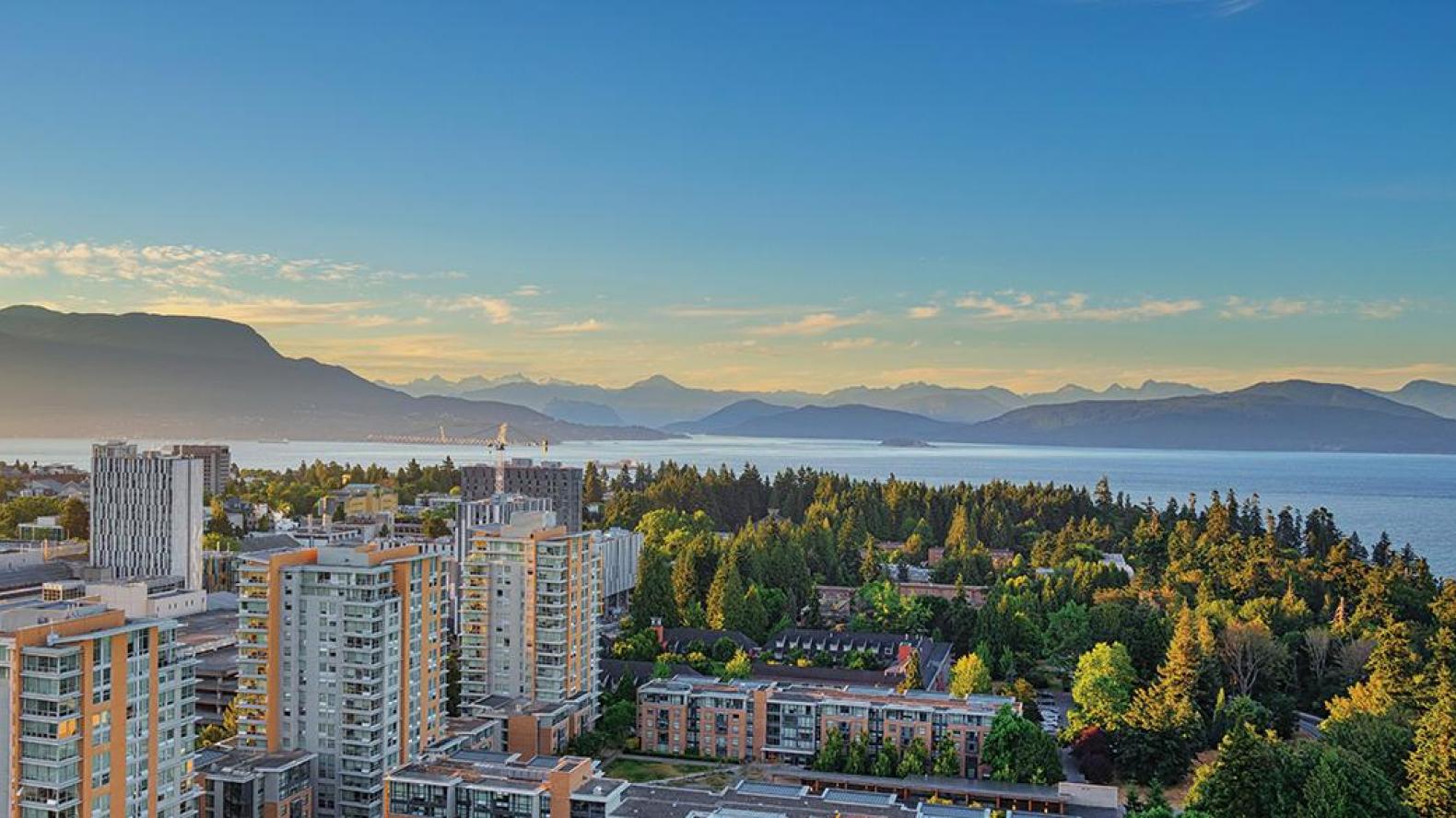 20 November 2018
UBC's Sustainability Initiative is proud to release the Annual Sustainability Report 2017-18. Find out how UBC is putting sustainability at the heart of teaching, learning and research, operations and infrastructure, and community.
Across both campuses in 2017-18, UBC focused on enhancing human and ecological health together by taking a systems-thinking approach. For example, in Vancouver, our emerging Green Building Action Plan outlines new strategies to deliver improved sustainability outcomes in buildings, renovations and retrofits towards a vision of net-positive environmental and human health.
Addressing affordability pressures and enhancing accessibility was also a key priority last year. UBC Vancouver now offers 814 child care spaces, and we created new and affordable student housing at c̓əsnaʔəm House in Totem Park, including 354 new first-year beds.
We also enabled students, faculty and staff to make powerful contributions to sustainability through programs like UBC's Sustainability Scholars, the SEEDS program, and our new Campus Biodiversity Initiative: Research and Demonstration (CBIRD).
Finally, by expanding local, regional, and international community engagement, we increased collaboration on sustainability issues. Last year we hosted the International Sustainable Campus Network (ISCN) conference in partnership with the City of Vancouver, and joined the University Climate Change Coalition (UC3), to collaborate on regional climate action along with 18 other leading North American universities.
The Annual Sustainability Report 2017-18 was developed through a collaboration between many departments and units across our Vancouver and Okanagan campuses, including UBC's Sustainability Initiative, Campus + Community Planning, Sustainability Okanagan office, Energy and Water Services, CERC, CALP, elementslab, and staff and faculty members across many faculties at UBC.
Visit our Annual Sustainability report website to download the full report, and connect with us for future opportunities.