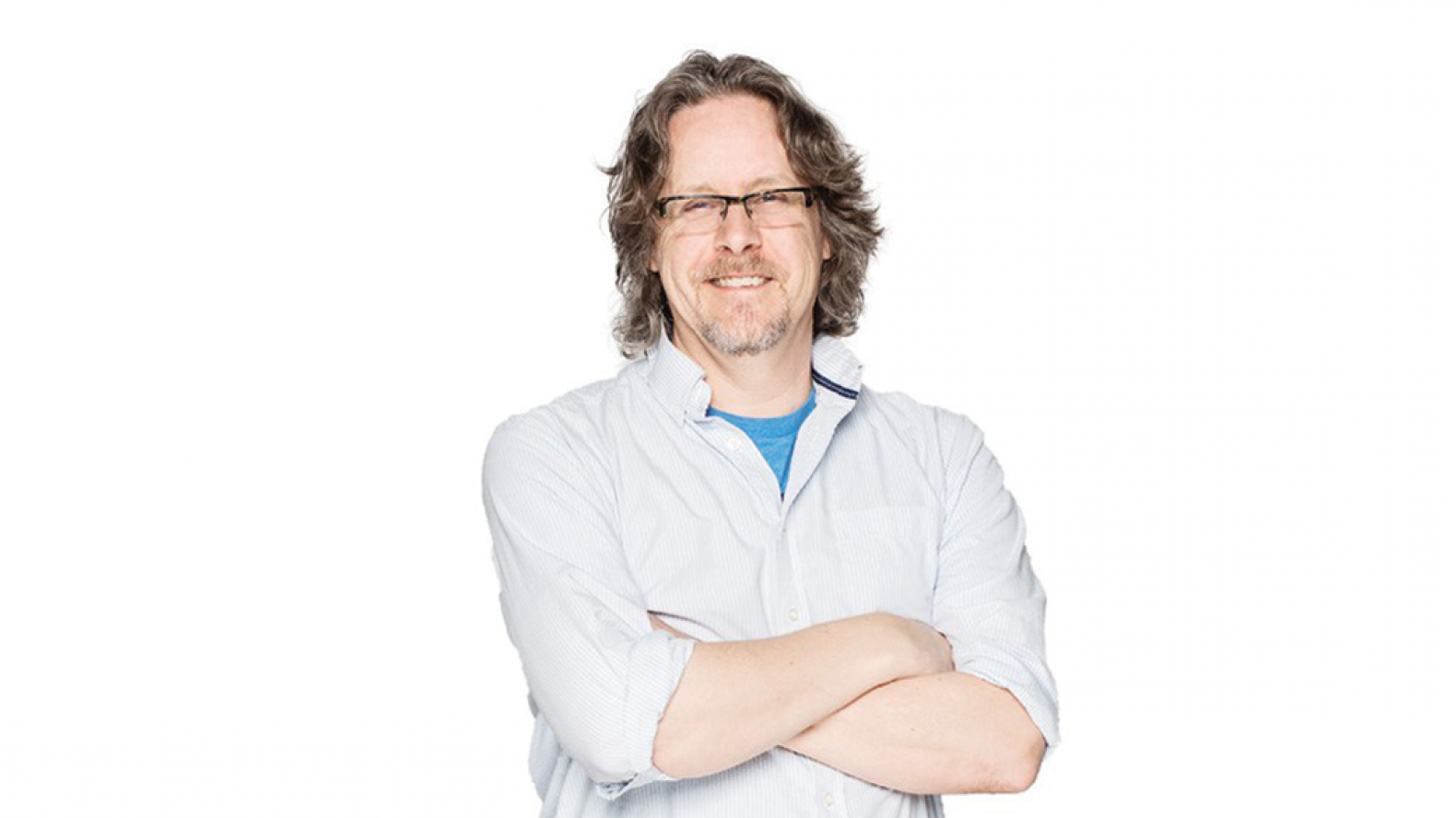 10 October 2019
This week, we speak to Tim Herron, Events & Engagement Manager at the Centre for Interactive Research on Sustainability (CIRS) and organizer of UBC Sustainability's inaugural Sustainable Fashion Week Oct 28-30. Find out more about the events and RSVP today.
What does Sustainable Fashion mean to you?
I think our personal sustainable behaviours happen along a spectrum. Sometimes it feels as if the expectation is to be in this perfect state. I know for myself that there are lots of things I can improve. I began to look at this idea that we can vote with our dollars. I happened to be at this point where every piece of clothing I owned was wearing out. I began thinking about how I could make better choices about where my clothes came from, how they were made, how durable are they and what happened to them after I no longer wore them. So for me, sustainable fashion takes all those aspects into consideration before I make a purchase.
What inspired you to organize a Sustainable Fashion Week?
I had read an article about how scientists were beginning to detect and measure textile fibres in the waters around Vancouver and the Island. Also, around the same time the concept of slow fashion, textile waste and thrifting kept coming up in conversations, articles and television interviews. I am in no way an expert on this question but I wanted to learn more. I also wanted to create an event where we could give people tangible things to do to be more ethical and sustainable in their clothing choices.
Who have you spoken to about Sustainable Fashion Week, and what are their reactions?
I have talked to a lot of both students and staff about this event. The interest has been incredible and everyone wants to be involved. I am even getting inquiries from the teenage children of staff who would like to bring their friends. Fashion choices seem to be something that everyone is thinking about right now.
Who or what organizations can we look forward to seeing at Sustainable Fashion Week, and what will they be bringing to the table?
We have lots of surprises in store for people. I think for a first shot at what I hope will become an annual event, that we have a pretty varied programme of activities everything from Panel discussions to a hands-on repair workshop. I have also been very impressed by the number of people working diligently in this field. Every person I have talked to has a list several other people I should meet. Please check back often to our website and social media as events are confirmed.
What are you hoping students, staff and faculty from UBC will takeaway from Sustainable Fashion Week?
I would hope after attending the events during the Sustainable Fashion Week that people would become acquainted with some of the problems around our use and disposal of clothing as well as be inspired to make changes in their own lives to become more sustainable in their personal choices.
How would you describe your personal style?
Casual and comfortable Hipster Dad? Slightly disheveled but trying.

SEE Sustainable Fashion Week EVENTS