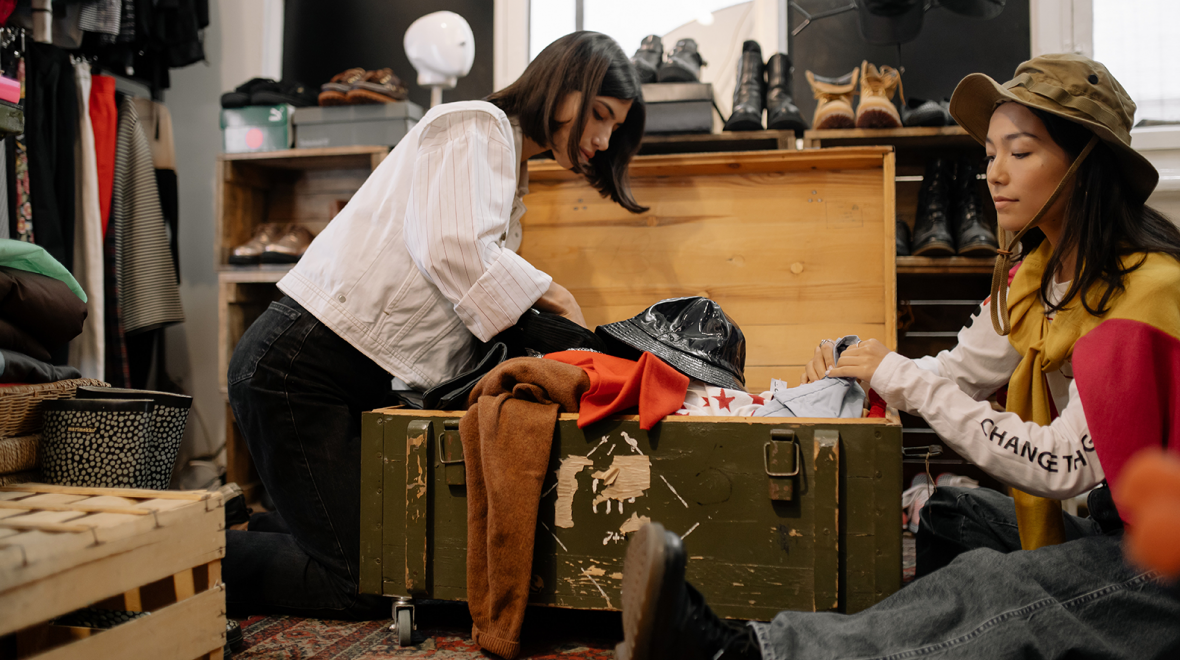 Monday, February 7, 2022 - 09:00

to

Friday, February 11, 2022 - 17:00
We're excited to be back hosting Sustainable Fashion Week, an opportunity for students, staff and faculty at UBC to learn more about the social and environmental issues surrounding the "fast fashion" industry, and to explore alternatives including sustainable buying, clothing repair and reuse, and textile recycling. Stay tuned below for event details and updates as they unfold!
Thrift CHallenge!
Want a wardrobe revamp from UBC's finest thrifters?
Throw your name in the hat to be one of four students selected for a personal shopping experience with thrift aficionados from Threading Change and UBC. UBC Vancouver students are eligible to apply by Friday, December 10, 2021. We'll notify selected applicants by December 13, 2021 and thrifting will take place at the beginning of the new year.
Questions? Email usi.communications@ubc.ca.