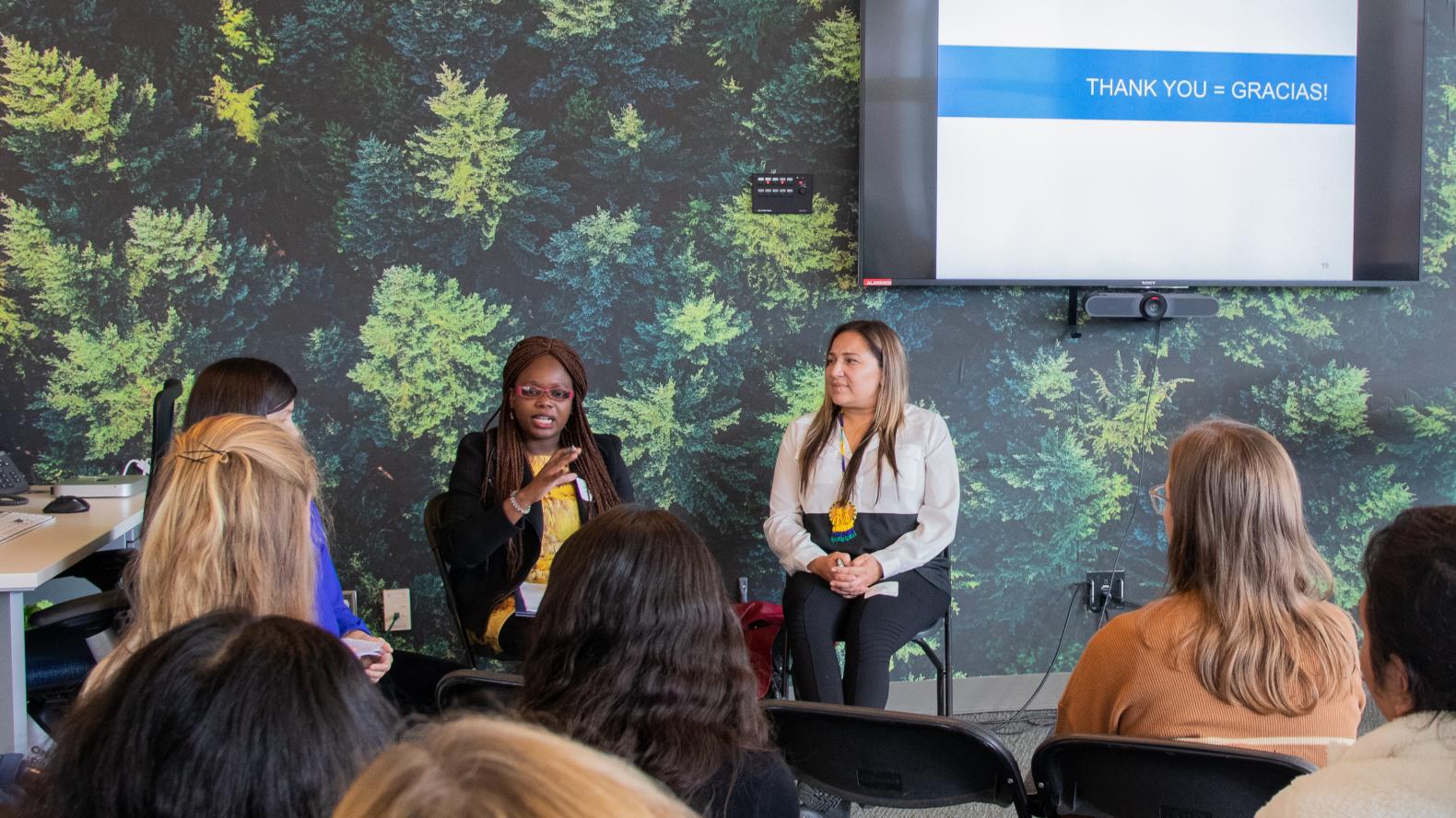 9 October 2019
The Research to Action conference on the September 26 was a great success for all involved. The event took place across the CIRS building and was an important day for showcasing the hard work of UBC's Sustainability Scholars Program from the past year.
The event marked the 10 year anniversary of the program, which has connected hundreds of UBC graduate students with paid research opportunities with local businesses and services.
The event showcased presentations of Scholars' research and were followed by panel discussions inviting audience questions. The panels were moderated by UBC experts and Sustainability Scholars partners, including Metro Vancouver, BC Hydro, TransLink, Fraser Health, and UBC Wellbeing.
A highlight of the conference was the panel for Scholars working in the Human Well-being & Social Systems portion of the program. This section featured a presentation by Oludolapo Makinde on her research of Anti-Black Racism in Vancouver, followed by Rachel Wuttunee who presented a discussion on applying Indigenous health and wellness principles and concepts to substance use data, which drew in a large crowd. The panel was concluded by Romina Tantalean's presentation on Equity & Justice Transformations.
The event also featured a talk from keynote speaker and Sustainability Scholars alum Malcolm Shield. Shield relayed his experience in the program and gave advice for young people interested in working in sustainability, climate policy and climate action.
The conference concluded with an evening event focused on celebrating the work of the staff, sponsors and scholars in the program. Program Manager Karen Taylor spoke to congratulate the efforts of everyone involved, and attendees enjoyed a mix and mingle into the evening.