As part of a team of three Sustainability Ambassadors, Michelle Xie is developing an online community resource for climate justice and collective liberation. Each section of this resource includes a research, storytelling, and action component, which offers a starting point for exploring what it means to say, 'climate justice is social justice.'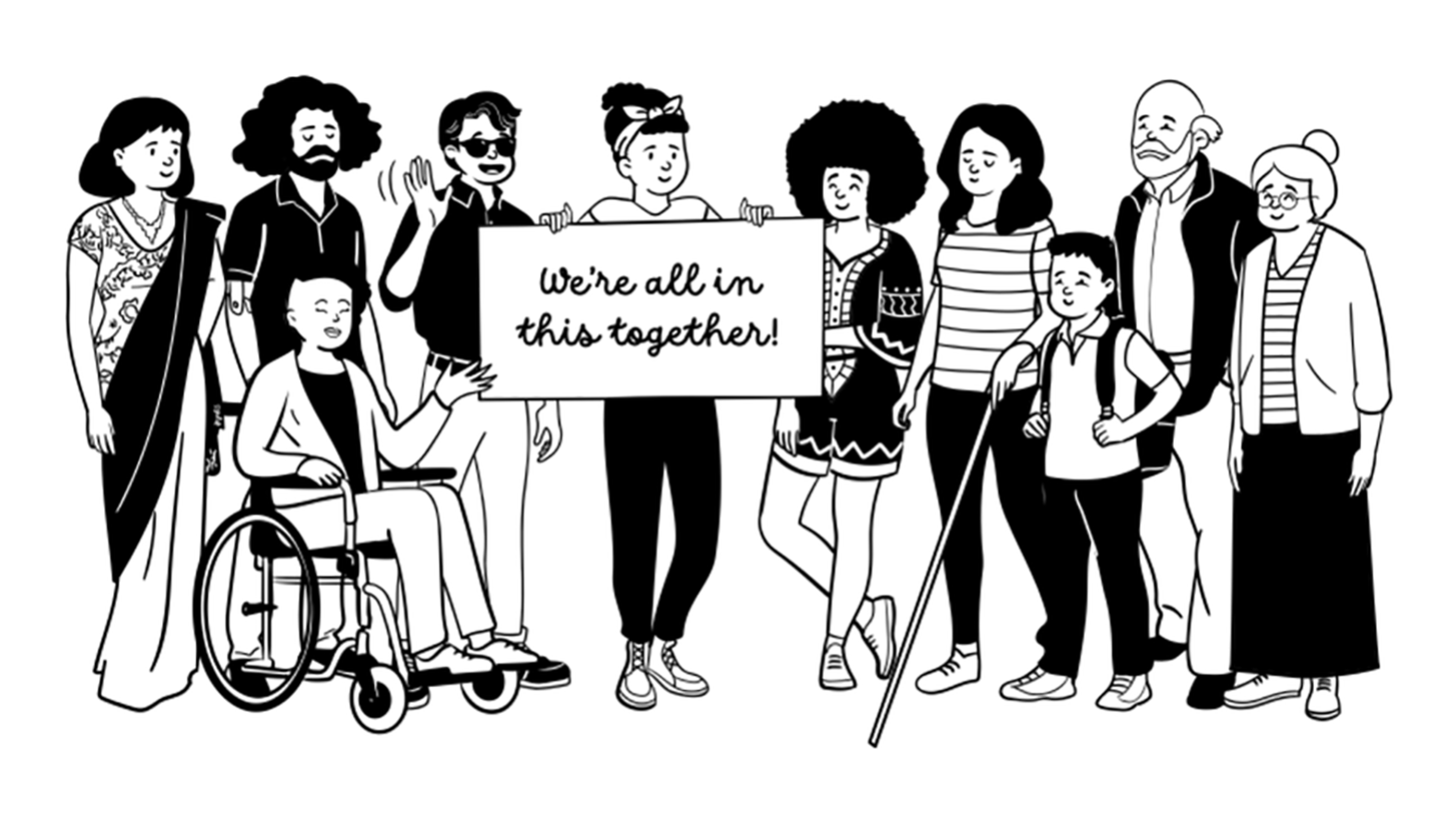 Monday, July 25, 2022 - 11:28
"We use storytelling as a way of humanizing the impacts of the climate crisis and communicating the importance of cross-movement solidarity. I hope that this project sparks interest, awareness, and action around how climate justice can be integrated into people's work — no matter what issue they care about. " - Michelle Xie, Sustainability Ambassador.
There is a lot of overlap between social justice and environmental issues. The Climate and Collective Liberation Project currently highlights the connections between climate and disability justice, gender equity, racial justice, and Indigenous sovereignty. It is done so in a way that respects and amplifies the voices of local change makers.
"Being careful to not homogenize the diverse lived experiences of marginalized people was really crucial for us. The excerpts from these conversations are one of many perspectives. A lot of care went into the framing of questions, so as to not place individuals in a position where they would be asked to speak on behalf of their entire community," says Michelle.
As the project expands, some of the future intersections range from migrant justice and food sovereignty, to queer & trans liberation and workers' justice. Michelle's most recent interview with the BC Poverty Reduction Coalition critically examines capitalism as a driver of wealth inequity and points to how economic justice is needed to build more climate resilient communities.
"Capitalism has led to a crisis of imagination for what is possible. Extractivism, as well as ideas of competition over collaboration and scarcity over abundance are all tied back to the ways we internalize capitalism. In order to prevent further harm and injustice from transpiring, we must work to collectively dismantle systems of oppression," Michelle notes.
The path forward towards a future that addresses our deep systemic inequalities and environmental degradation involves the centring of voices that have traditionally been silenced.
Michelle adds, "The Climate and Collective Liberation Project strives to provide a platform for marginalized people to be heard and valued. It also aims to empower folks to take action in pursuit of collective liberation by spotlighting localized examples of intersectional work happening across the city.
There's so much power, hope, and joy to be found in building community. We each bring different experiences and skills to the table, but none of us come into this work knowing everything and that's precisely why we need to be working together. I would also encourage people to nourish their curiosity. Having a willingness to learn and grow is so valuable and needed in our fights for a more just world."
To explore the Climate & Collective Liberation Project and/or get in touch, please visit: climateandcommunity.weebly.com
If you're looking to learn more about organizing and movement building, check out Michelle's Introduction to Community Organizing Toolkit: tinyurl.com/introtocommunityorganizing
Michelle Xie (she/her) is an undergraduate sociology student and community organizer who was born and raised on the traditional, ancestral, and stolen homelands of the xʷməθkʷəy̓əm (Musqueam), Sḵwx̱wú7mesh (Squamish), and səl̓ilwətaɁɬ (Tsleil-Waututh) peoples. As a young racialized and disabled woman, her perspectives are shaped by both her lived experiences and the intergenerational legacies of colonialism, war, and oppression she has witnessed in her communities. Michelle is a coordinator with Climate Justice UBC, facilitator with the Climate Justice Organizing HUB and the Resilient Communities Lead for the Sustainability Hub's new Sustainability Leadership Program.