Professor Tara Ivanochko, the current Academic Director of the UBC Sustainability Hub, is taking a sabbatical July 2023-June 2024. The University looking for a tenure-track or tenured faculty member to take up this important "Acting Academic Director" role on July 1, 2023 for one year. The deadline for applications is April 12, 2023.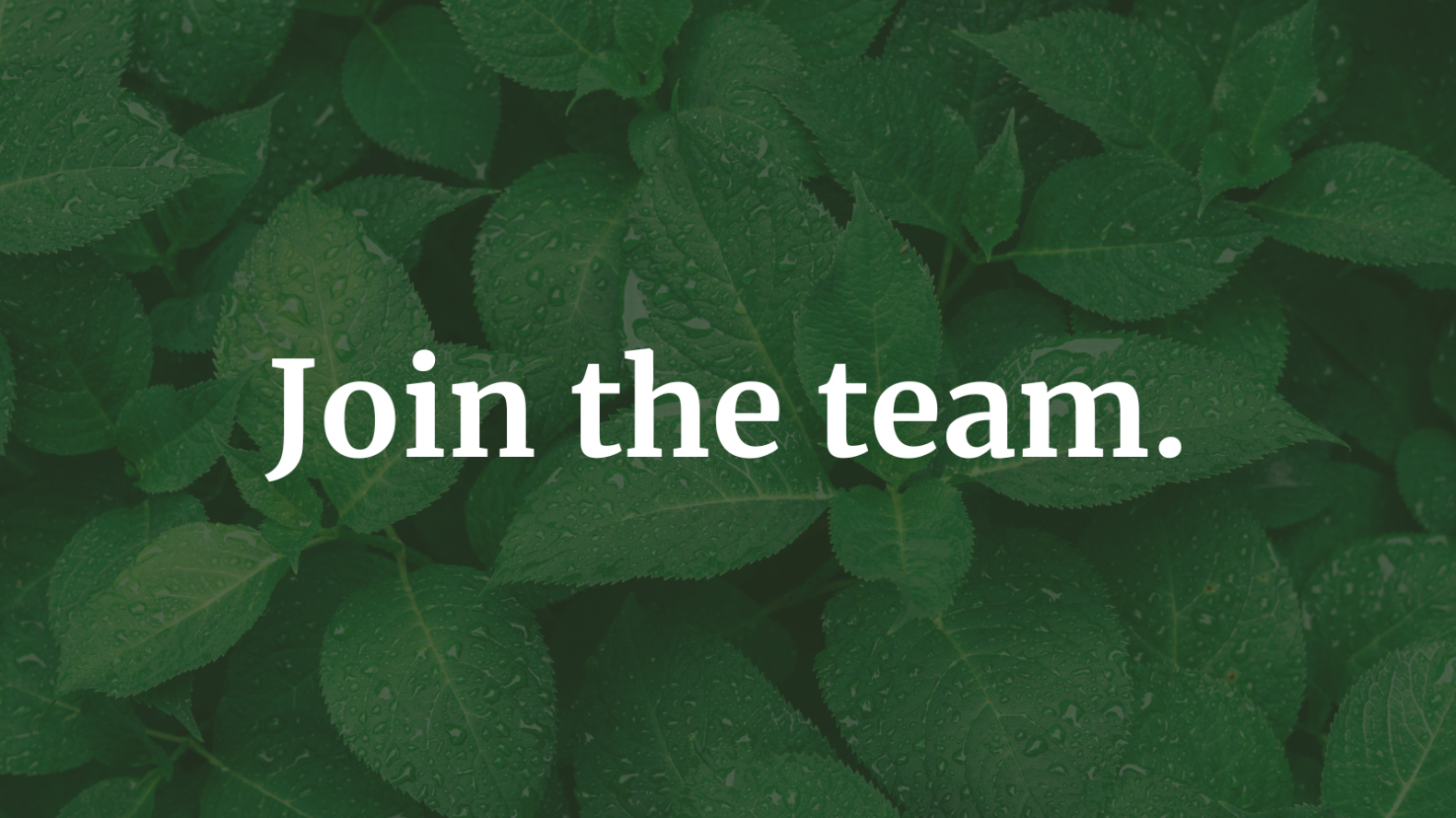 Thursday, March 30, 2023 - 15:09
Open Date March 15, 2023
Close Date April 12, 2023
BACKGROUND
In 1990, UBC signed the Talloires Declaration, a 10-point action plan for incorporating sustainability into higher education. UBC was the first university in Canada to adopt a sustainable development policy in 1997, and the first to open an office devoted to campus sustainability in 1998. Now, sustainability is deeply embedded across UBC, thanks to the dedication and commitment of our faculty, staff, and students. In late 2019, the university declared a Climate Emergency, struck a Climate Emergency Task Force and Project Team, and conducted community dialogues with a focus on Indigenous and marginalized communities within UBC.
UBC has committed to the integration of our operational and academic efforts in sustainability. The Sustainability Hub, established originally as the University Sustainability Initiative in 2010, is our way of advancing this broad goal. The Sustainability Hub undertakes key cross-cutting functions such as connector, curator and facilitator of a wide breadth of sustainability programs and activities across campus. The Sustainability Hub explores and exemplifies the principles and products of sustainability, both on campus and in the community. Justice, including climate justice, is an essential element of sustainability. UBC is committed to equity, diversity, inclusivity, anti-racism, and decolonization.
In partnership with many other groups, the Sustainability Hub helps integrate and enhance sustainability themes into teaching, learning, and student engagement activities, supports interdisciplinary research, and advances regional and international engagement with sustainability partners.
UBC is recognized as a global leader in sustainability through its teaching, learning and research mission. UBC is committed to reconciliation and the implementation of the Indigenous Strategic Plan. Our 'Campus as a Living Lab' project, student-initiated and led projects like the Climate Hub, the University's declaration of a Climate Emergency, and our many progressive policies and plans that guide sustainable campus operations differentiate UBC from many top tier research universities worldwide.
UBC is well positioned to play a lead role in advancing the sustainable development goals and to deepen its leadership in all aspects of sustainability. New sustainability governance structures will better align and coordinate the work being done across campus, and the Sustainability Hub will continue to play a prominent role.
RESPONSIBILITIES
In collaboration with others, including the Senior Director, the Acting Academic Director sets strategic goals and priorities for the Sustainability Hub. This role is responsible for providing vision, guidance, and oversight, in alignment with the Sustainability Strategic Plan 2022-2027, to the Sustainability Hub with a view to continuous improvements. The Acting Academic Director provides academic leadership, planning, implementation, and evaluation oversight for the Sustainability Hub.
The Acting Academic Director and the Senior Director act as liaisons with the Sustainability Hub Advisory Council and are the Sustainability Hub's principal ambassadors and spokespeople. The Acting Academic Director also assumes the critical role liaising with UBC Faculties, and is responsible for the integration of the Teaching and Learning and Partnership portfolios into a coordinated set of objectives and targets that fulfil UBC's broader aspirations around sustainability.
This role collaborates and works in partnership with the Senior Director to engage and align the Sustainability Hub initiatives and objectives with those responsible for Campus as a Living Lab and Operational Sustainability in order to integrate the core academic mission with campus operations and the campus community.
APPOINTMENT
The administrative appointment as Acting Academic Director within UBC Sustainability Initiative is a part-time (50%) position with a reporting line to the Vice-Provost and Associate Vice-President, Academic Affairs. The appointment is for one year. The incumbent will continue with their appointment in their home department/school and arrangements will be made with the respective department/school to support the secondment. The posting is open to all tenure-track and tenured faculty members with a UBC appointment and relevant experience and expertise.
QUALIFICATIONS
This role is open to all tenure-track and tenured faculty, with outstanding academic credentials and proven leadership and administrative abilities, including creative problem-solving abilities. Extensive experience in dealing with, and proven success in developing, a variety of sustainability initiatives would be valuable. The successful candidate will have a strong commitment to excellence in teaching, learning and service, together with a strategic, innovative and participatory leadership style and a proven collaborative management approach. The Acting Academic Director will understand the academic environment as well as the core values critical to upholding and enhancing the functions of the university. We seek applications from scholars whose record demonstrates a commitment to diversity and inclusion, and whose work highlights issues of power, access, voice and justice in forming sustainability practices and policies. Excellent communication and interpersonal skills are essential, as is the ability to work collaboratively and cooperatively with faculty, students and staff. The successful candidate will be able to engage with contemporary sustainability challenges to articulate a clear vision for leveraging the unit's resources to create systemic change to address sustainability issues.
The successful applicant will have the following characteristics:
Strategic thinker: Broad, strategic understanding and vision for developing, focusing and enhancing sustainability initiatives.
Creative and innovative: Open minded, flexible, and willing to think in new ways. An innate sense of curiosity and passion for all aspects of sustainability in higher education and research.
Critical and evidence-informed thinking skills: An ability to conceptualize with strong analytical skills.
Leadership skills: An effective and resourceful leader and people-motivator who acts with integrity; team-oriented and collaborative with the ability to build consensus.
Commitment to equity and inclusion: Contribute to fostering an environment that promotes inclusivity and embodies values of respect, integrity, compassion, collaboration, and equity. Equity, diversity, inclusion, and justice are essential to academic excellence, as well as to fostering an inclusive community for voices that have been historically underrepresented or discouraged.
Excellent communication skills: Able to communicate effectively with a wide range of stakeholders internally and externally. Has the ability to impart the mission, vision and strategy of the unit to others. Is an active listener.
Relationship building and advocacy: Possesses strong interpersonal skills. Open and straightforward. Responsive and willing to share information with others. Able to advocate for students, staff, and faculty and work across institutional boundaries and campuses.
Partnership: Able to build and strengthen UBC's partnerships with private, public and NGO partners by strengthening relationships with alumni, donors, business leaders, governments, and educational institutions.
APPLICATIONS
Interested candidates are invited to submit a brief statement of interest that addresses the above points, a curriculum vitae, and the names of three references by noon on April 12, 2023, to:
Moura Quayle, Vice-Provost and Associate Vice-President, Academic Affairs
c/o Selina Fast, Office of the Provost and Vice-President, Academic
Email: selina.fast@ubc.ca
All correspondence will be treated in strict confidence. Interested parties are encouraged to contact us with any enquiries. The position has an anticipated start date of July 1, 2023 .
Equity and diversity are essential to academic excellence. An open and diverse community fosters the inclusion of voices that have been underrepresented or discouraged. We encourage applications from members of groups that have been marginalized on any grounds enumerated under the B.C. Human Rights Code, including sex, sexual orientation, gender identity or expression, racialization, disability, political belief, religion, marital or family status, age, and/or status as a First Nation, Metis, Inuit, or Indigenous person.