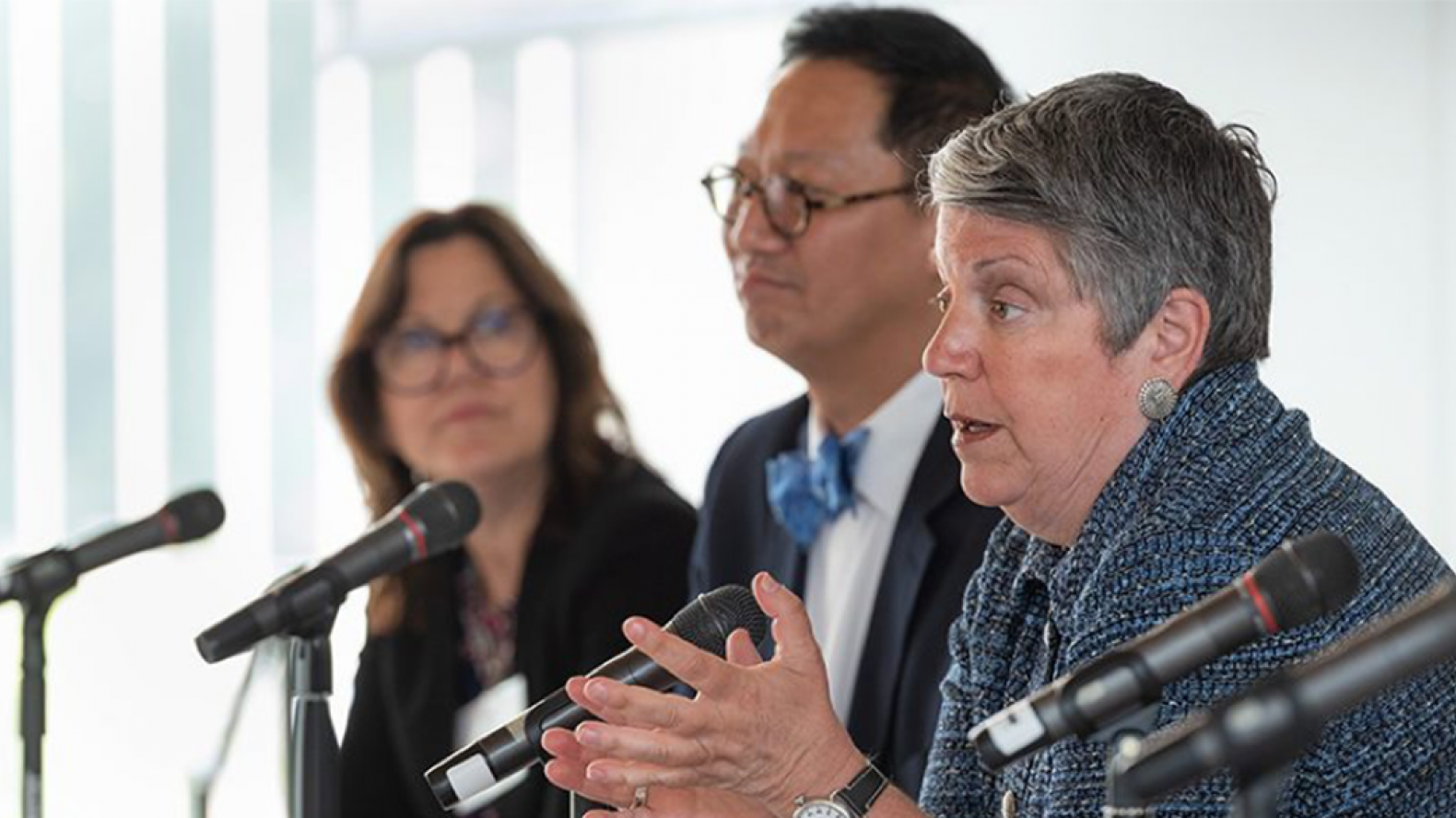 26 August 2019
S3i Sustainability Research Fellow and student Laura Chen reflects on her experience as an attendee.​
In 2018, UBC joined the University Climate Change Coalition (UC3) to activate climate action within regional communities. Along with 18 other leading North American universities, UBC will act as an agent for collective action by convening community and business leaders to accelerate the implementation of research- driven climate policies and solutions.
UC3 Vancouver Summit 2019
For the first time, University Climate Change Coalition (UC3) Presidents and high level officials of major Canadian, American and Mexican universities gathered for a two-day summit hosted by UBC to discuss the role of higher education to raise the ambition to keep global temperature rise under 2 ºC. The event, held from 21 to 23 July at the Robert H. Lee Alumni Centre, provided a platform to showcase the work the respective institutions have done over the past year, announce new cross-sector projects and develop new partnerships to advance local climate action.
The summit aimed to address two key themes: how universities are acting as agents of change in their communities, and how that can be scaled for accelerated climate action. The event provided a platform for major stakeholders to discuss how universities can leverage their strength and influence to advocate just and equitable climate policies.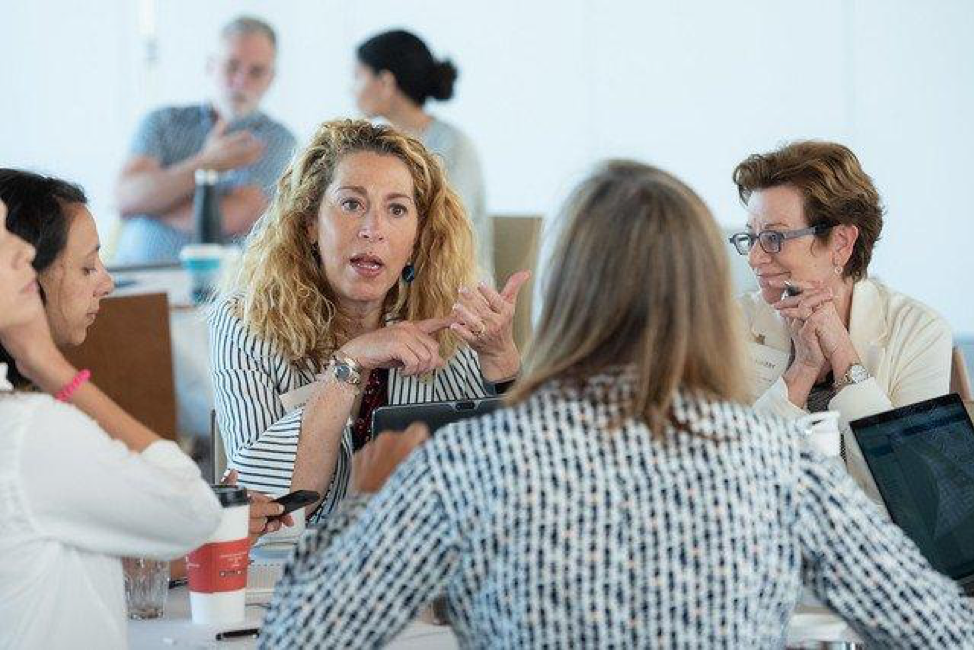 Strengthening Student Engagement
The summit started off with a land acknowledgement from Councilor Morgan Guerin from the Musqueam First Nation, who explained the tradition of looking back and forward seven generations to address the climate crisis at the scale and urgency that indigenous knowledge requires. Following the acknowledgement, John Madden, UBC's Director of Sustainability and Engineering, opened the UC3 Vancouver Summit and welcomed all participants.
EPIC-network (Educational Partnerships for Innovation in Communities) held the first workshop of the day, presenting student-engaged learning projects with cities and communities to help advance locally identified sustainability, resiliency, and livability goals. The workshop provided tools for faculty and staff to create successful student-engaged university-community partnerships and emphasized the pivotal role universities play in uniting communities to untap the exponential potential of students.
The UBC Climate Hub introduced their student-led work on campus and collaborations with high school students. Liam Orme and Grace Nosek, the co-founders and directors of the UBC Climate Hub, introduced the Youth Climate Ambassadors Project that aims to facilitate action and hope-oriented climate change conversations within young communities. They presented on how providing space and allocating funding for student-led initiatives like the UBC Climate Hub can be a way the university supports student leadership and expand the reach of efforts to advance climate action. The Climate Hub also invited one of their high school workshop participants, 15-year-old Nina Rossing, who spoke about her experience working with the hub and how the program impacted her life. She shared the hope she has for this generation to change the world and how the program empowered her.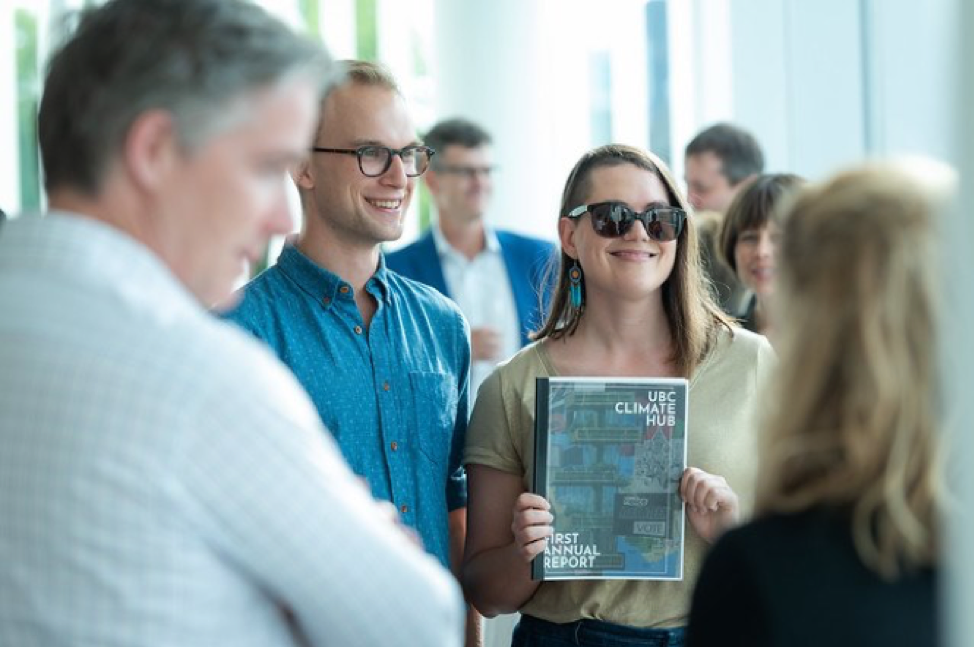 Second Nature hosted a roundtable strategy session to discuss how academic knowledge and resources can be shared outside of the university to help inform positive and lasting change. The roundtables covered a variety of topics to discuss the general strategy and functions of the coalition to better serve its members. The roundtable was then followed by a break-out session to discuss the formation of a research collective, communication resources, and a development committee.
Agents of Change

In the evening, Agents of Change featured a conversation between President Ono and Janet Napolitano, President of the University of California and former US secretary of Homeland Security. In partnership with the Pacific Institute for Climate Solutions, the dialogue focused on the role of that universities can play on global issues like the climate crisis and in setting an example for ambitious climate advocacy.
Both presidents highlighted their campuses as living laboratories – testing new ways to reduce emissions, reducing food waste and boosting energy efficiency – and discussed how universities can engage with policy makers and empower students for today and the future. They also suggested that the innovative research on technological solutions to the climate crisis provides evidence to be modeled and scaled up. While President Ono revealed the upcoming green-energy projects at UBC, including the solar-panelled parkade and net-zero housing, President Napolitano mentioned the UC Davis Renewable Energy Anaerobic Digester (READ), which will power the university with renewable energy from the campus' food waste. The two presidents emphasized the need for cooperation amongst universities to share research, as well as best practices to support public policies that are evidence-based and data-driven, not driven by ideologies. Ono emphasized that cross-border partnerships are necessary for progress.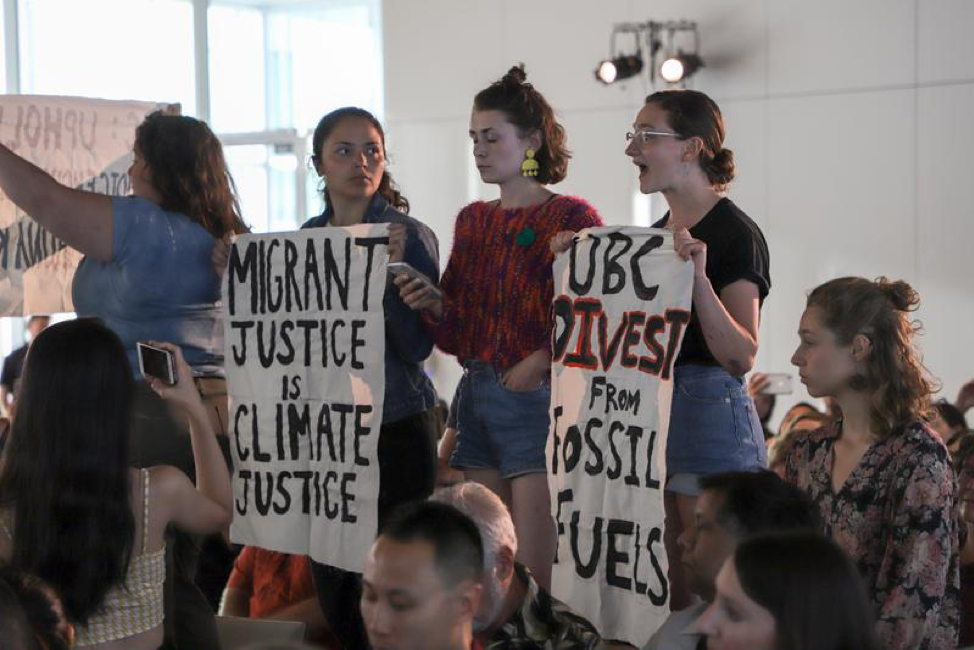 A group of students, led by UBCC350 and other community groups, put up a peaceful demonstration to make their demands heard – for UBC to completely divest from fossil fuels. An hour before the event, students gathered outside the Robert H. Lee Alumni Centre carrying signs and chanting "Commit Globally; Divest Locally" and "Migrant Justice is Climate Justice". President Ono referenced the demonstration during the event as he led a discussion on the "fiduciary responsibility" of universities in this context. He believes that UBC's Sustainable Future Pool (SFP), a portfolio exclusively invested in low-carbon investments, has proven to out-perform the rest of the portfolio and affirms the possibility to justify divesting further. President Napolitano affirmed that "the hold-up is not the principle of divestment. It is the path to divestment and timing, but [the university] is working on it."
President Ono showed his support for the protest and shared that as a student activist in his youth, he believes that such movements are good for the university and declared that UBC's Board of Governors (BoG) will consider divestment going forward. Although Ono cannot "unilaterally" make investment decisions, progress has been made in the last few months as the BoG voted to double contribution to UBC's sustainable endowment fund from $25m to $50m in April 2019. To conclude the evening, Ono presented the UBC President's Medal of Excellence to Napolitano for her leadership and advocacy for environmental responsibility and climate change awareness.
Advancing a zero-carbon reality
Timothy Carter, President of Second Nature, kicked off the second day of the summit. Carter commented on the progress UC3 has made in pushing for a zero-carbon reality, emphasizing that it is only possible with all the universities taking a bold stance on ambitious climate action. Universities are able to take a lead in energy transition by transforming campuses into energy-smart systems with policies to reduce emissions and expand renewable energy infrastructure, guiding them to carbon neutrality.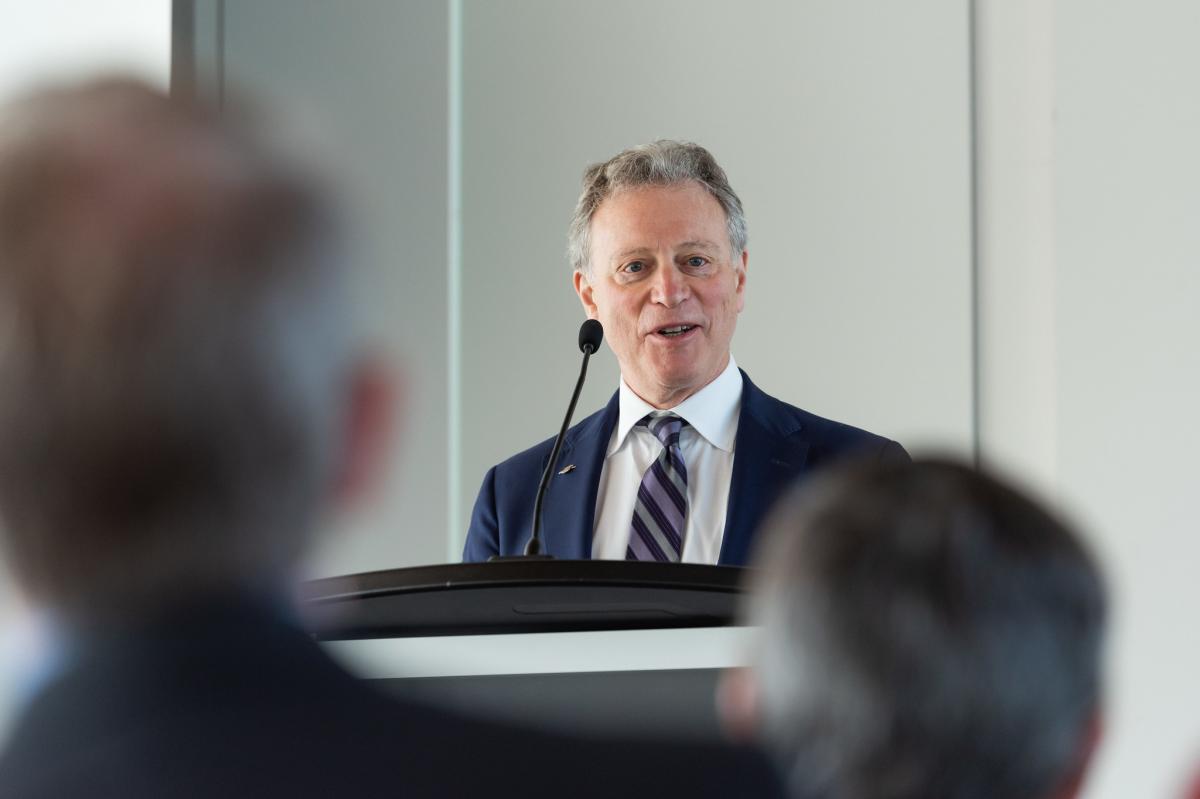 The summit also welcomed government, academic, and key industry stakeholders who met with senior Canadian government officials, including the Honorable George Heyman, Minister of Environment and Climate Change Strategy for British Columbia. Heyman presented a brief keynote, emphasizing that universities must integrate indigenous knowledge into western science to address climate change. He also discussed the responsibility of policymakers to not take easy populist positions and to adopt climate action plans with proper metrics and ambitious targets to meet climate commitments that sufficiently reduce emissions to keep global temperatures rise well under 1.5ºC.
The panel sessions saw participants joining in dialogue around how universities can scale local climate policy to the national level. During one of the sessions, a panel of carbon pricing experts discussed the process of convening a climate technical committee and the importance of university leadership to implementing scalable impact. The panel centered the discussion on the university's role in taking a multidisciplinary approach, making sure that joint research efforts across disciplines, including economics, political science and the natural sciences, will generate comprehensive discussions to inform climate policy. The importance of creating better incentives and opportunities for students to choose climate careers was also emphasized. Finally, given the current political landscape and stark partisan differences that hinder collaborative pathways, the panel declared the need for nonpartisan and objective sources on climate change. As public academic institutions, universities are uniquely situated to present the latest research and identify potential paths that elected, and community leaders can embrace to support climate action.
Bridging the gap
The much anticipated announcement of the Research for Policy Platform was adopted by coalition members, a joint research effort on evidence-based policy engagement. The platform aims to bridge the gap between academic climate research and on the ground action. Its first brief, "The Role of Higher Education in Advancing Carbon Pricing: A Preliminary Briefing for University Leaders", includes a menu of options for higher education leaders in local, national, and global sectors to engage on issues within their campuses or with cross-sector partners and help build stronger climate policy frameworks. The brief will serve as a framework for UC3 members to guide their research for urgent climate change policy and to scale up research-based solutions. In all, the Platform presents an opportunity for universities to strengthen expertise across sectors with science-informed and evidence-based policy insight towards smart climate solutions to generate new insights on policies that need to be acted upon quickly and cohesively to address the climate crisis.
Building momentum
UC3 presidents left equipped and ready to advance effective climate policy in response to the climate emergency. The coalition plans to build momentum and leverage the new Research for Policy Platform to share knowledge with the higher education sector, their communities, and partners in the public and private sectors to accelerate climate action in their respective communities. UBC's involvement in international alliances of leading universities worldwide is an opportunity to acknowledge their responsibility as global actors and to work together across international borders to implement concrete action within their institutions for a local, regional and global impact.
Learn more about the University Climate Change Coalition (UC3)
About Laura Chen
Laura Chen is a Sustainability Research Fellow at Sauder's Centre for Social Innovation and Impact Investing (S3i), currently studying International Economics. Her research is focused on Canadian climate policy, carbon pricing, and climate finance. She is passionate about sustainable development and she is inspired to utilize the intersection of economics and policy to mobilize positive change to address climate justice issues.