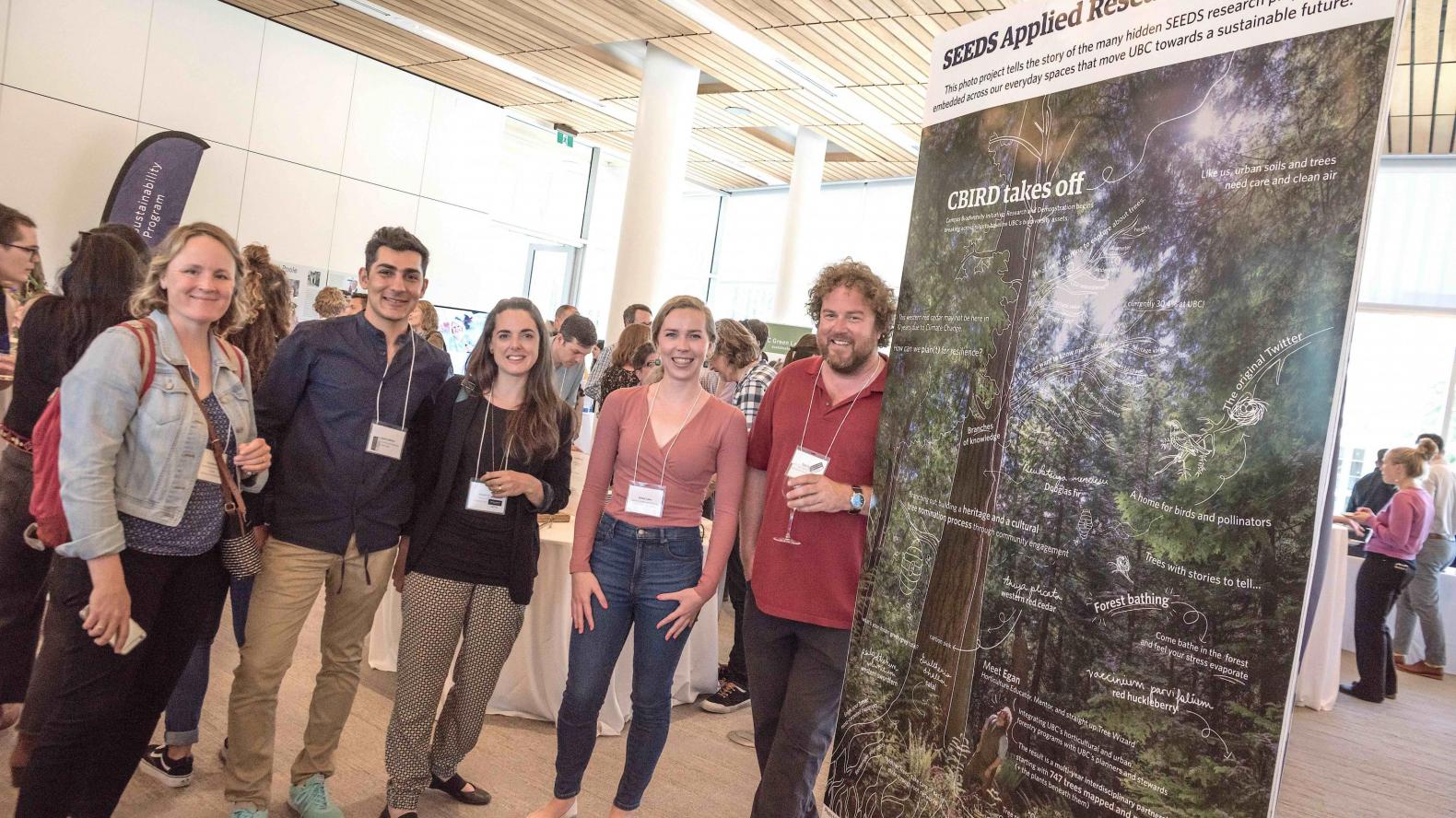 Thursday, June 27, 2019 - 16:32
"To lead globally and locally in sustainability and wellbeing across our campus and communities" ~ UBC Strategic Plan
While the above may seem like a lofty target, the champions who attended the annual Sustainability Soirée in June are well on their way to making this goal a reality.
This year's event, held June 10, 2019 at the Robert H. Lee Alumni Centre, celebrated the efforts of students, staff, faculty, and community partners working to create solutions to address societal challenges through applied research and campus engagement programs. The highly anticipated annual event brought sustainability leaders from across campus operations and academia together with external partners from the broader region, including special guests David Eby, MLA for Vancouver Point Grey.
In particular, the event recognized participants and outcomes of the SEEDS Sustainability Program, which engages over one thousand participants each year in applied research projects, and UBC's Sustainability Coordinator Program and Green Labs Program, which engage thousands of campus community members each year to green campus workspaces and laboratories. These internationally recognized and award-winning programs support achieving UBC's ambitious sustainability goals and targets, whileadvancing teaching, learning and research.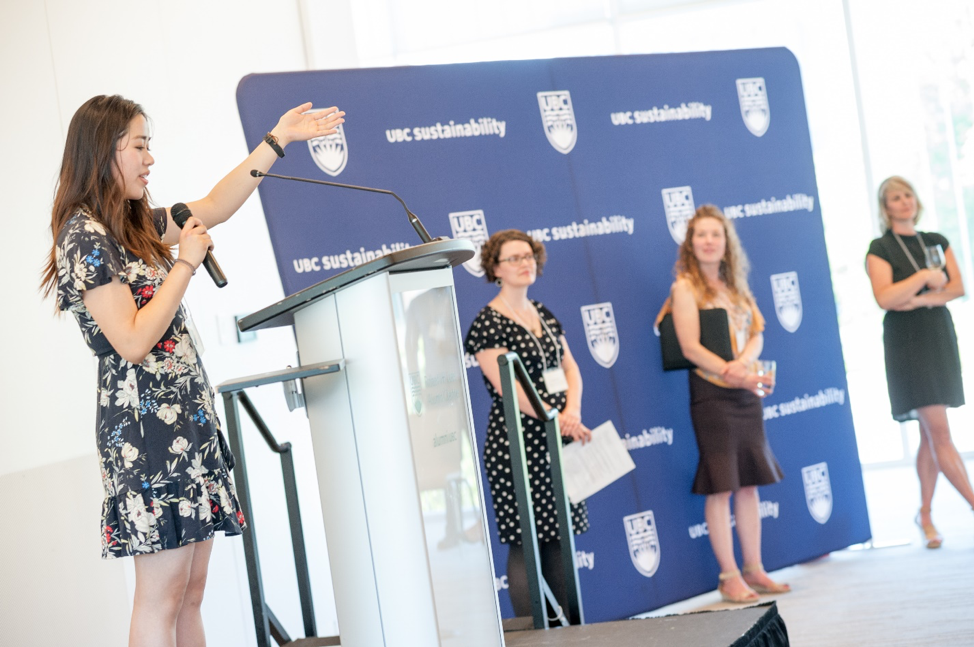 Leadership in action
There was ample reason for the mood in the room to be celebratory. UBC was recently ranked number one in the world for taking urgent action to combat climate change and its impacts and ranked one in Canada for making cities inclusive, safe, resilient and sustainable, according to Times Higher Education (THE).
This was due in part to the efforts culminating last year in an impressive 38% reduction in campus greenhouse gasemissionscompared to 2007 levels, despite significant campus growth both in terms of floor space and enrollment.
The event also celebrated the 20th anniversary of the Sustainability Coordinator Program, which engages and trains a network of over 120 sustainability champions in labs and offices to advance sustainable practices and build a culture of sustainability across campus.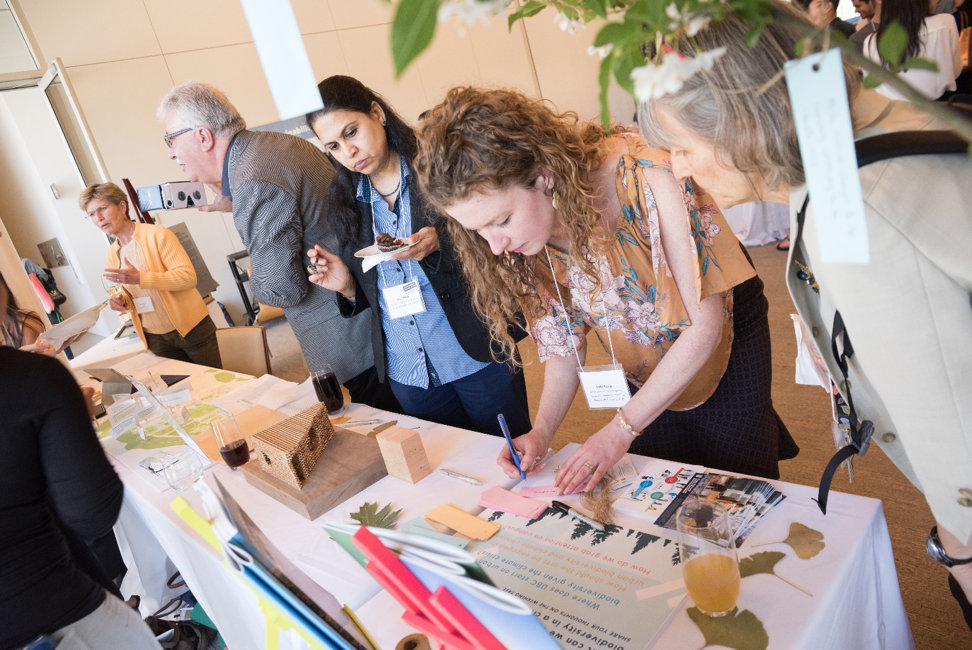 Showcasing project outcomes and impacts
From the seasonal, sustainably sourced menu and food stations prepared by UBC Food Services and UBC Farm, to the live music and interactive project displays, attendees were able to leave satiated.
Participants had the opportunity to test their waste sorting knowledge at the interactive zero waste booth, learn more about the new student-led mugshare program, and engage with the newly-launched visual storytelling photo series.
Popular stations included the Green Labs booth, which showcased examples of projects underway to reduce the significant environmental impact of research laboratories. One of the Green Labs Fund recipients from the Department of Botany spoke about their experience testing more energy efficient lighting methods used for plant research, just one of the many energy and climate action projects launched last year.
Other highlights were the visual displays hosted by the SEEDS Sustainability Program, which demonstrated just a few of the hundreds of examples of research outcomes from the past year, spanning a diverse range of topics. The "Wishing Tree" installation sparked conversations about urban biodiversity on campus, while the U-Square Urban Mobile wind turbine showcased examples of mechanical engineering collaborations to develop renewable energy technologies.
"These collaborative research projects and engagement programs show first hand how UBC is addressing campus and societal issues through research, engagement, and partnerships," says John Madden, Director of Sustainability and Engineering. "By using the entire campus as a living laboratory, we can leverage the research capacity and operational expertise to test solutions for application at UBC and beyond."

Advancing university plans and commitments
The SEEDS Sustainability Program and UBC's sustainability engagement programs play an important role in achieving UBC's sustainability aspirations and objectives, directly supporting the University's strategies, operational sustainability plans, provincial and international commitments.
Thanks to the efforts of many campus community members, significant advances continue to be made towards achieving a diverse range of university plans, including UBC's 20 Year Sustainability Strategy, Zero Waste Action Plan, Climate Action Plan, Transportation Plan, Student Driven Sustainability Strategy, Wellbeing at UBC, Green Building Action Plan, Water Action Plan and emerging Biodiversity and Urban Forest Management planning initiatives.
Learn more and get involved
UBC's sustainability champions make a difference, whether in the classroom, research environments, or in everyday operations.
We invite you to connect and collaborate with us! Learn more about how to get involved:
UBC SEEDS Sustainability Program
UBC Sustainability Coordinator Program
Green Labs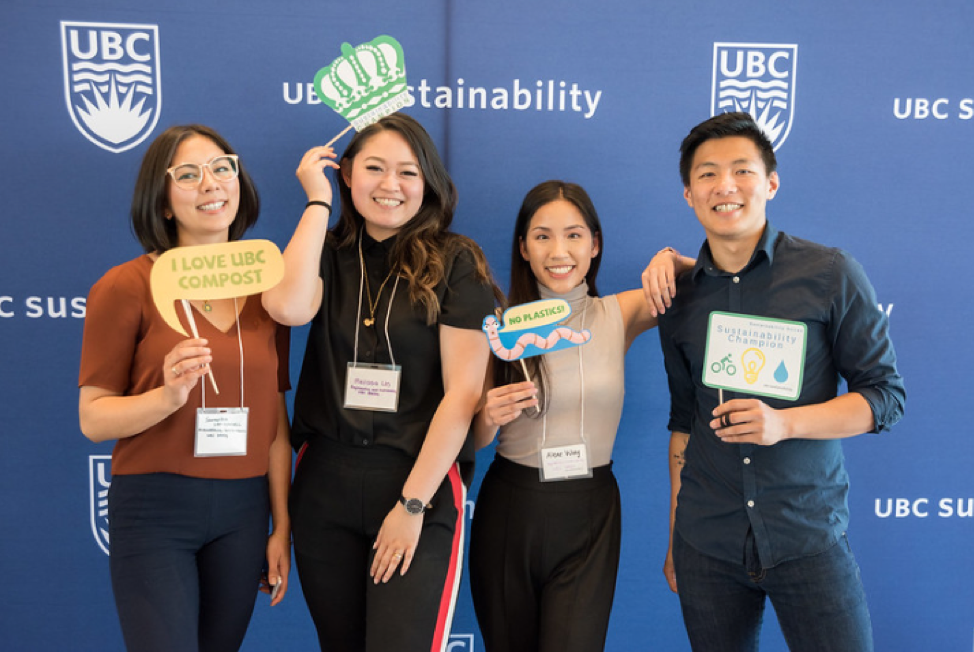 Photo gallery
View more photos from Sustainability Soirée on flickr and on Facebook.