October 15 | 12:30pm to 3pm PST | Online event

Learn more about amazing research students are doing across the UBC community that addresses and connects with the climate emergency! Drawing from the creativity and community building tradition of slam poetry, this climate research "slamposium" encourages UBC students from diverse faculties to creatively communicate their research. Each presenter has 5 minutes and up to 5 slides to share their work.
Presenters
Anber Rana (she/her/hers)
Andrea Hoff (she/her/hers)
Atlanta-Marinna Grant ((she/her/hers)
Fiona Beaty (she/her/hers)
Kevin Liang (He/Him)
Lia Laureen Shultz (she/her/hers)
Madison Stevens (she/her/hers)
Manvi Bhalla (she/her/hers)
Maren McBride (she/her/hers)
Sadia Ishaq (she/her/hers)
Simone Rawal (she/her/hers)

---
Some inspo in the meantime...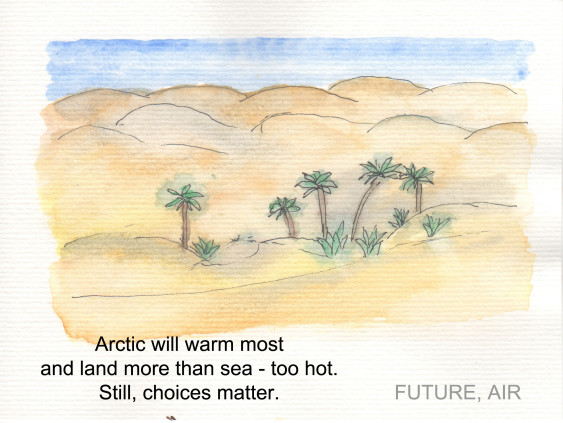 Housebound with a rotten cold one weekend, Greg Johnson found himself paring down his key takeaways from the 2013 IPCC report into haiku. The result is stunning, sobering, and brilliant. It's poetry. It's a work of art. But it doubles as clear, concise, powerful talking points and a compelling visual guide.
See them all: https://www.sightline.org/2018/12/05/climate-change-told-in-19-heartbreaking-haiku/