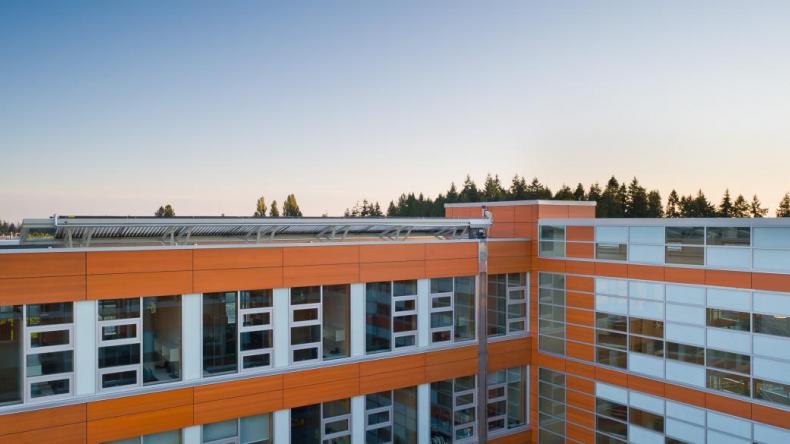 26 September 2017
Sean Pander, green buildings program manager with the City of Vancouver and UBC alumni, shares with us his views on the future of building green.
What is the biggest problem you're trying to solve in the green building sector?
It mostly comes down to the journey to zero emissions buildings. In North America and the Western world the predominant approach for the last 50 years has been to build mediocre or poor quality buildings and throw some technology at them. What we've found is that the technological complexity of running an energy efficient home and the occupants' or owners' priorities don't match. Expecting the home owner to learn how to operate this technology doesn't work.
We need to transform our thinking and move away from a complete reliance on technology. Technology is always going to play a role especially once we get the envelope practices improved; but, given the scale of things it's going to be much smaller because we're just not going to be that dependent on energy anymore.
What are some of the hurdles you face in achieving the goals you're trying to reach?
When we published our zero emissions building plan last summer. As part of developing the plan we talked to the development industry, the window manufacturers, and the people who have to design building envelopes and airtightness tests to see what was possible. But, we failed to engage the gas industry, which led to misunderstanding about where we were going and how fast we were going.
I think one of the things in making change is that it's important for people to understand what's happening even if you know they're not actually going to be active in making the solution happen.
What are the next big things you foresee happening in the green building sector?
There are two interesting changes for us.
One is the transformation away from reliance on technology and toward good design, good construction, and passive house standards. What's really exciting is that we're not trying to create or adopt a federal standard—these don't resonate with people because they're abstract. Instead, we're adopting an approach to building (which has standards behind it) that architects love because they have to use the principles of site, and sun, and airflow, and good design techniques.
Architects get excited about the design challenge and bringing the craft back to architecture.
Builders are also getting on board. Good builders are really proud of what they do and as soon as you can engage them by [for example] showing them a better way to connect two boards or a better way to put something on the outside of a building (rather than talking about greenhouse gas emissions standards or profit margins) they can see that it is way better regardless of the standard and the outcome.
The other is to do with embodied emissions. For a long time energy efficiency was the key metric, and when the City of Vancouver brought in that first building policy governing new high-rise towers the operational emissions dropped so low so quickly we realised that if we don't actually start understanding embodied emissions—the materials we select, how they are made, and where they come from—we're not tackling the big part of the problem anymore.
We're a ways away from this in B.C., but I think that because of this, we're going to see a lot more tall wood mass timber construction as we work toward zero emissions buildings.
What one piece of advice do you have for students interested in working in sustainability and the green building sector?
It's really important to come with your passion, but passion itself is not enough to get into this space in a meaningful way. I need mechanical engineers. I need civil engineers, I need MBAs, planners, architects, and people with skills around money, construction, process and communications.
I advise students to pick a skill and become valuable in a small corner of this world, then learn another skill, and another skill all the while gaining exposure to the space. I really think it's important to come [to the job market] with something tangible and concrete.
About Sean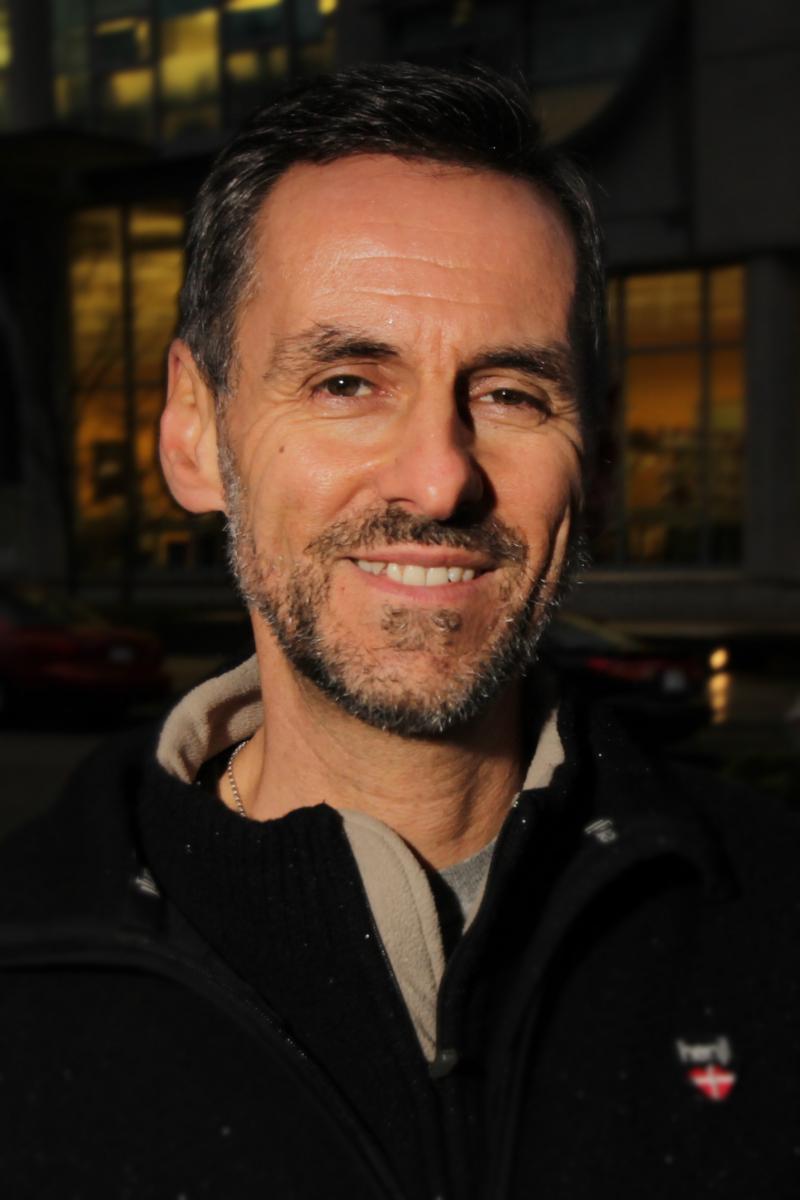 Sean Pander, Green Building Program Manager for the City of Vancouver is a professional engineer with a background in urban planning. He is also a graduate of UBC's Resource Management and Environmental Studies program. He was the senior energy and climate planner for the between 2003 and 2009 during which time he established and led the team that developed Vancouver's Climate Protection Action Plan, its Green Building Strategy, as well as overseeing the initial policy framework for its district energy strategy. In 2010, he managed the development of the city's Greenest City 2020 Action Plan.
Sean currently leads the City of Vancouver's Green Building Team tasked with transforming Vancouver's built environment to so that new and existing buildings use only renewable energy. His team led the development of Vancouver's Zero Emissions Building Plan and is establishing new policies, programs and partnerships towards its implementation.