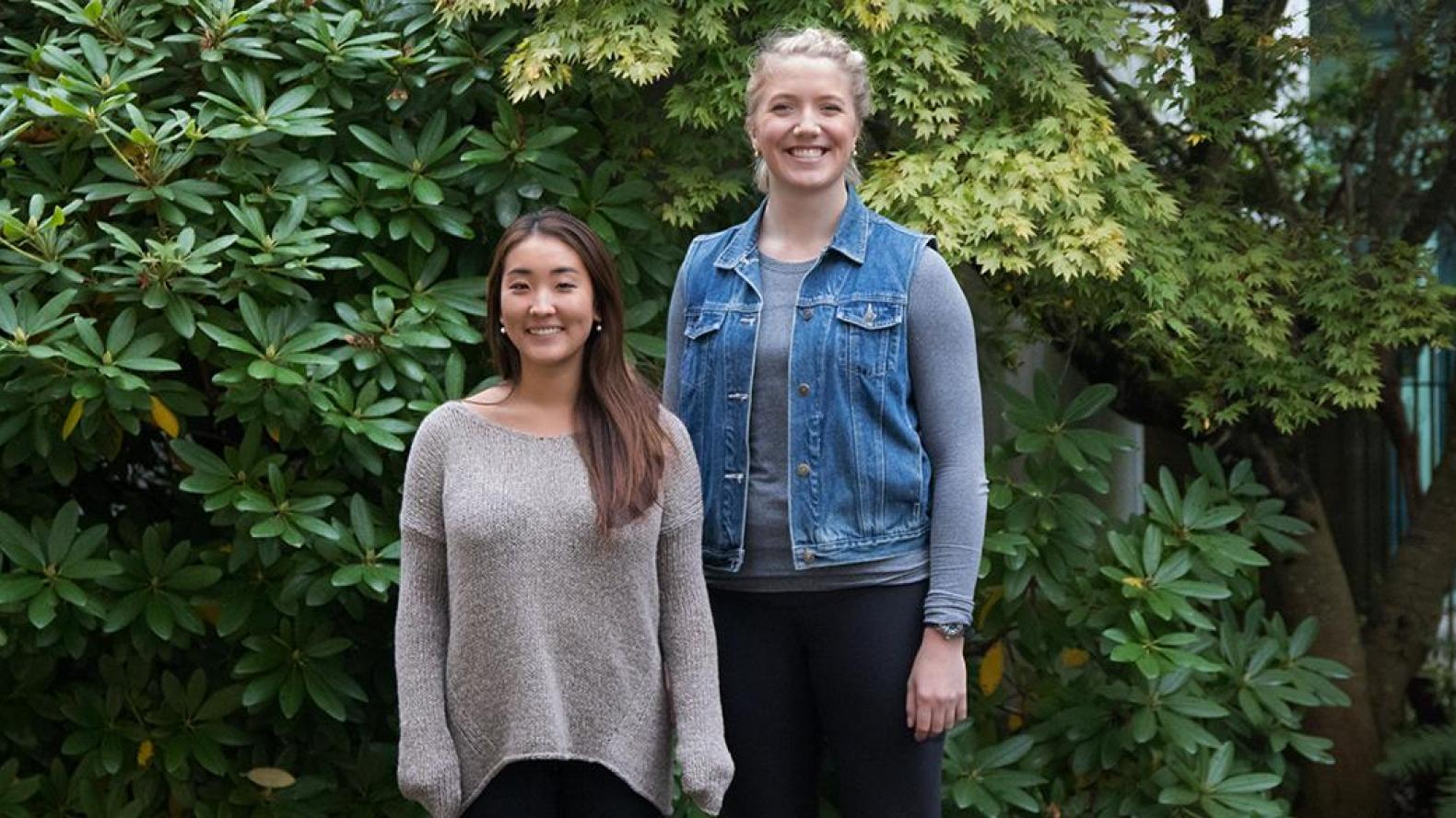 13 December 2017
UBC students Laura MacTaggart (B.Sc. Natural Resource Conservation) and Carlina Kim (B.Sc. Environmental Science) share their experience at the Association for the Advancement of Sustainability in Higher Education (AASHE) Conference and Expo, which took place in San Antonio, Texas from October 15 - 18 2017. Carlina and Laura are members of the Student Sustainability Network (SSN), a community of students who share their passion for, and want to get involved in, sustainability. The SSN connects students from a variety of faculties with meaningful volunteer opportunities that provide professional development and community building experiences.
Laura MacTaggart
How did you hear about the AASHE conference?
We both applied for the opportunity to be sent to the conference after reading a post on the Student Sustainability Network Facebook page.
What is the importance of the AASHE conference and why did you want to attend?
I attended this conference because I believe it's important to integrate sustainability into higher education facilities - these facilities play a big role in shaping students, who go on to become society's change makers. University comes at a critical time for students as they continue to forge their identities, when they're open to being imprinted upon by others. This is a time when students change from children to adults and decide which priorities to pursue throughout their lives. What's key is providing students interested in creating change the tools, resources, and mentorship to make that happen. Therefore, if we're serious about achieving sustainable development goals as a country, we need to include the change makers of tomorrow in the process of brainstorming ideas and implementing solutions.
What was the most memorable part of the conference for you?
For me, it was the conference's closing ceremony, when one of the AASHE board members stood up in front of all 2000 attendees and explained that while they had initially selected St. Louis, Missouri as the location for next year's conference, recent racist political changes have made travelling in the region dangerous for non-white individuals. The AASHE association agreed that they would not host an event in a place where it was not safe for everyone to attend. I found it very inspiring that the association chose to stand up to injustices and agreed to only support inclusive cities that share similar social and environmental values. It was a very special moment when they announced this and there was a standing ovation signalling the decision's overwhelming support.
Carlina Kim
What are some lessons, ideas and skills you have learned from the conference?
Going to the conference has taught me the importance of mindset. With everything that is going on in the world, it can get very overwhelming and discouraging to think that our actions won't really make a difference to environmental issues. It's important to shift that mindset to a more positive one, and realize that we can make a huge impact by focusing on community issues. The little things we do in our local area have the potential to ripple out to a greater change. Your voice and actions matter! Your vote counts, and community actions work.
How did attending the conference make you reflect on the importance of sustainability on campus?
It really made me appreciate and realize how progressive UBC is as a leading institution in sustainability research, awareness, and technology, one that other universities look to for inspiration. It made me proud, and I felt a sense of obligation to advocate for sustainability on campus even more.
What would you recommend for students interested in getting involved in sustainability at UBC?
Join the Student Sustainability Network! I promise there will be at least one thing that will interest you!
The theme for this year's conference was "Stronger in Solidarity". How can the Student Sustainability Network help the UBC community break down walls, build bridges, and continue to progress toward a healthy and equitable future for all?
One of the most important lessons I learned about sustainability on campus is the strength of club collaboration. Clubs have the ability to bring passionate, like-minded individuals together. A group of hardworking people with the same goal can result in effective and educational sustainability-related events, projects, and initiatives. Collaborations can help reach more people across campus, bring new creative ideas to the table and minimize repetitive initiatives, hence the theme of the conference, "stronger in solidarity".