12 November 2014
Carmen Leung
Program: Bachelor in Science majoring in Environmental Sciences
Year: 4th
UBC is a leader in sustainability with over 40 related academic programs from engineering to geography to business. We had the opportunity to sit down with 4th year student, Carmen to hear about her experience and pathways in the Faculty of Science's Environmental Sciences program.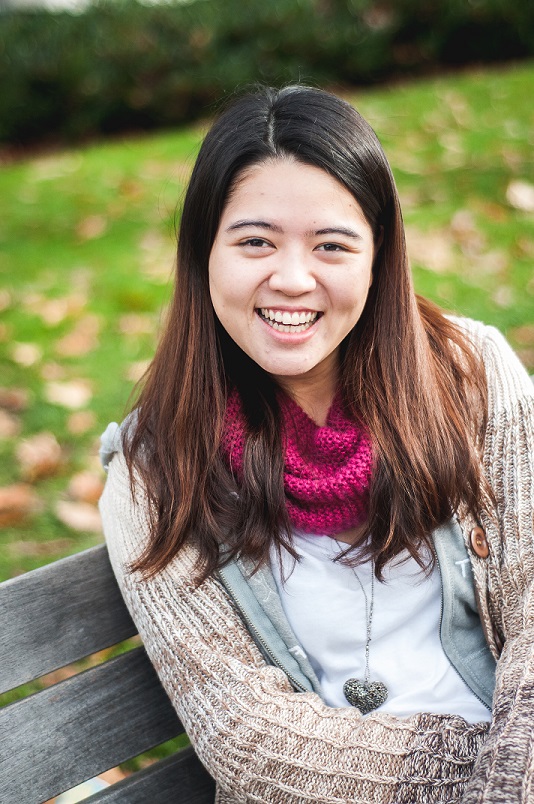 I am passionate about sustainability and the sustainability programs going on around campus. That is why I am in the major I am and involved in the Sustainability Ambassadors program.
What images come to mind when you think about sustainability?
A group of people because it's not just a single person but a group of people cooperating together who can make a sustainable world.
What do you study?
I am studying Environmental Sciences concentrating in Land, Air and Water.
Why did you choose your program of study?
I feel like there are a number of career paths I can choose from after graduation. This seems to be a path a lot of people are going towards at the moment.
If you could do one thing with what you have learned, what would it be?

I would travel to a developing country to better their sewage system.
Who is the most inspirational person in your life?
My brother because he is very selfless and shares whatever he learns in his business program with me. We are also close in age so we share similar experiences update each other with what is going on in our lives.
How do you inspire others?
By doing small gestures that can then inspire others to do the same.
What advice would you give a student looking to study sustainability?
Take courses where your heart takes you. Explore your different options. There is so much more than you think there is to study.
Explore all the sustainability-related programs UBC has to offer.