Every action counts! This holiday season help save energy as part of UBC's Seasonal Shutdown, which lowers the temperature in buildings during the winter break to reduce energy use and emissions on campus.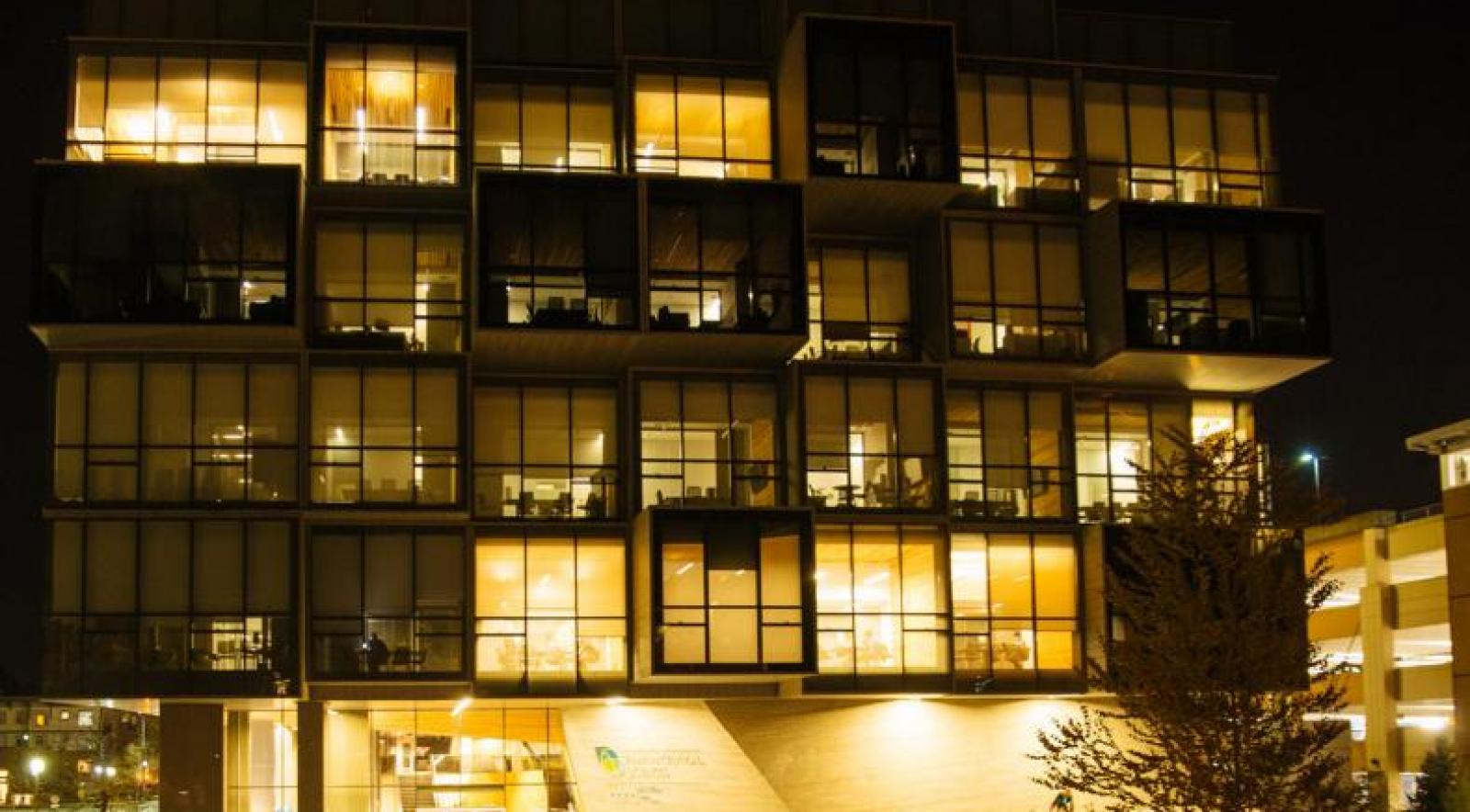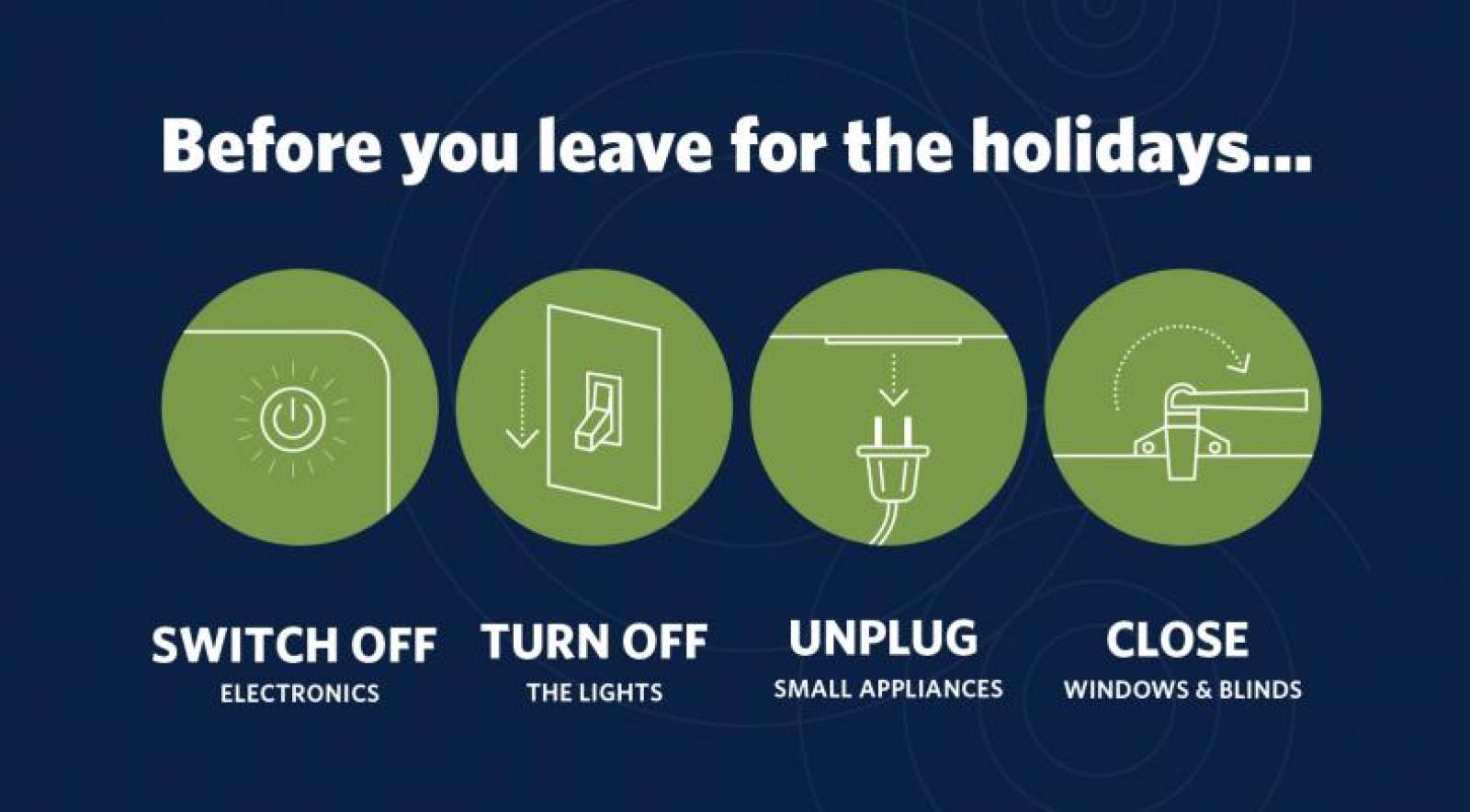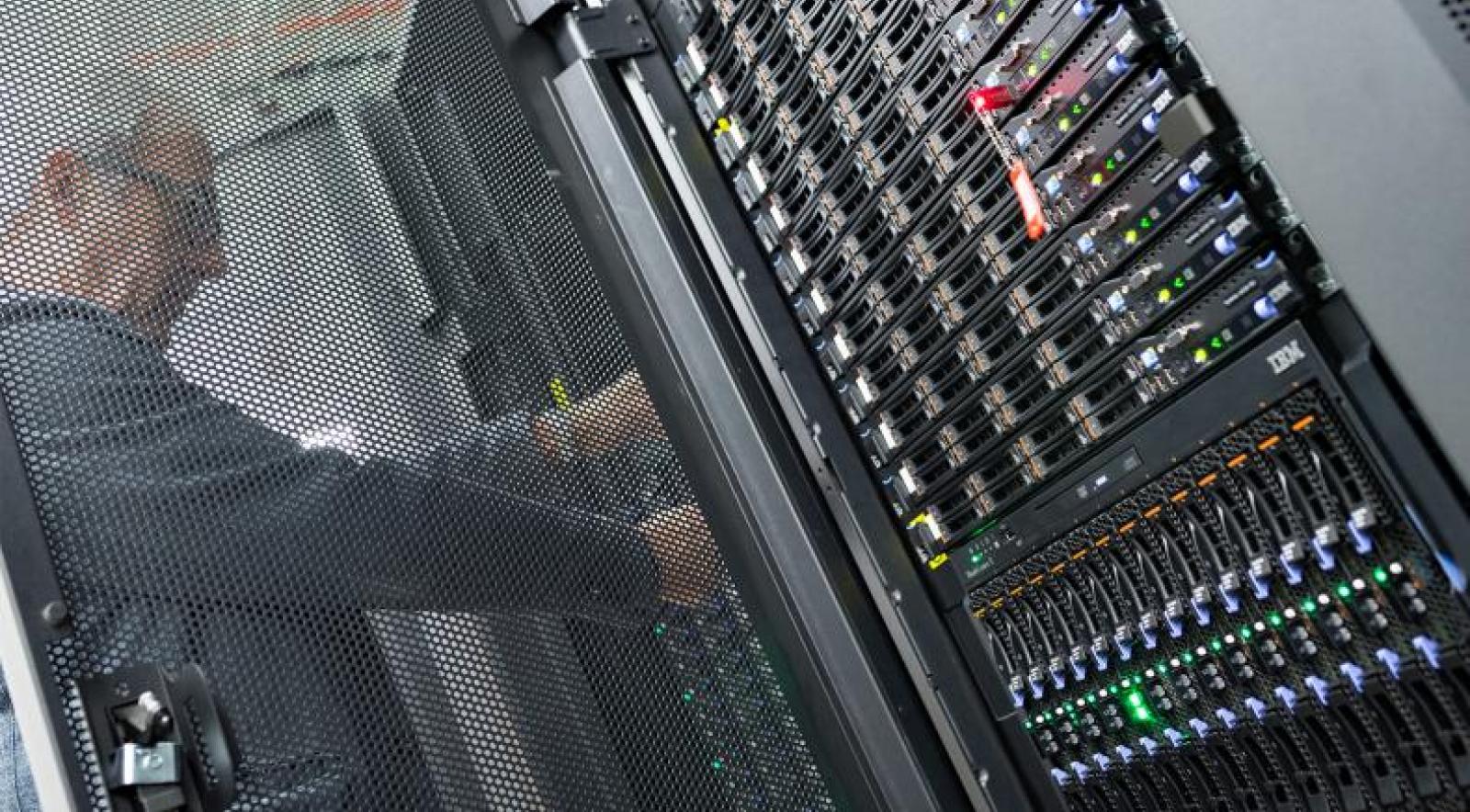 OVERVIEW
Simple actions like turning off and unplugging electronic equipment and turning off lights save thousands of dollars each year and help reduce UBC's energy footprint. Before you leave for the holidays:
Switch off electronics
Unplug small appliances
Turn off the lights
Close windows and blinds
Report any air or water leaks
Shut fume hood sashes
Shut down non-essential lab equipment
HOW ELSE CAN I PARTICIPATE?
Help us save energy this year by completing the simple actions in the Seasonal Shutdown Checklist - download the shutdown checklist

Engage your colleagues so everyone is aware of Seasonal Shutdown and turns off their personal equipment. Discuss any shared equipment that can be turned off or unplugged.

Identify a person(s) to complete a final review of shared spaces before the holidays.

Help promote Seasonal Shutdown in your unit - get the poster
FAQS
How do I participate?
Download and complete the Seasonal Shutdown checklist for your office or lab in collaboration with your colleagues.
Will the heating in my building be adjusted during Seasonal Shutdown?
Yes. UBC is turning down the heat in most buildings that are closed during the holiday break, as approved by building managers and facility managers.
Why is turning down the heat important?
The majority of the energy consumed in academic and administrative buildings is due to heating, ventilation and cooling (HVAC) systems. By turning down the heat when the building is not in use we can prevent the unnecessary loss of significant energy and reduce both costs and greenhouse gas emissions.
What if I need to access a building that is closed over the holidays?
Temperatures may be lower than usual in buildings so dress warmly if you need to access a building outside of normal operating hours.
What can I do if my building is too hot or too cold during normal operating hours?
If you are too hot or too cold during normal operating hours, before you plug in a heater or a fan we need you to tell us if something doesn't seem typical for your building. Contact Building Operations to report the issue.
How do I report a water leak?
If you spot any leaky faucets, showerheads or toilets at UBC, please contact the Building Operations Service Centre online or at 604-822-2173 to report the issue.
Who is organizing the Seasonal Shutdown?
The Seasonal Shutdown campaign is organized by Energy & Water Services, Campus + Community Planning, and Building Operations.
Where can I learn more about UBC's climate and energy conservation initiatives?
Who can I contact if I have additional questions?
What were the outcomes of the previous year's Shutdown?
During the 2019 winter break, by turning down the heat in buildings and encouraging energy conservation actions campus-wide, UBC's Vancouver campus saved approximately 900,000 kWh of electricity, 3,000 GJ of natural gas, and 150 tonnes of carbon. These actions saved the university approximately $90,000.