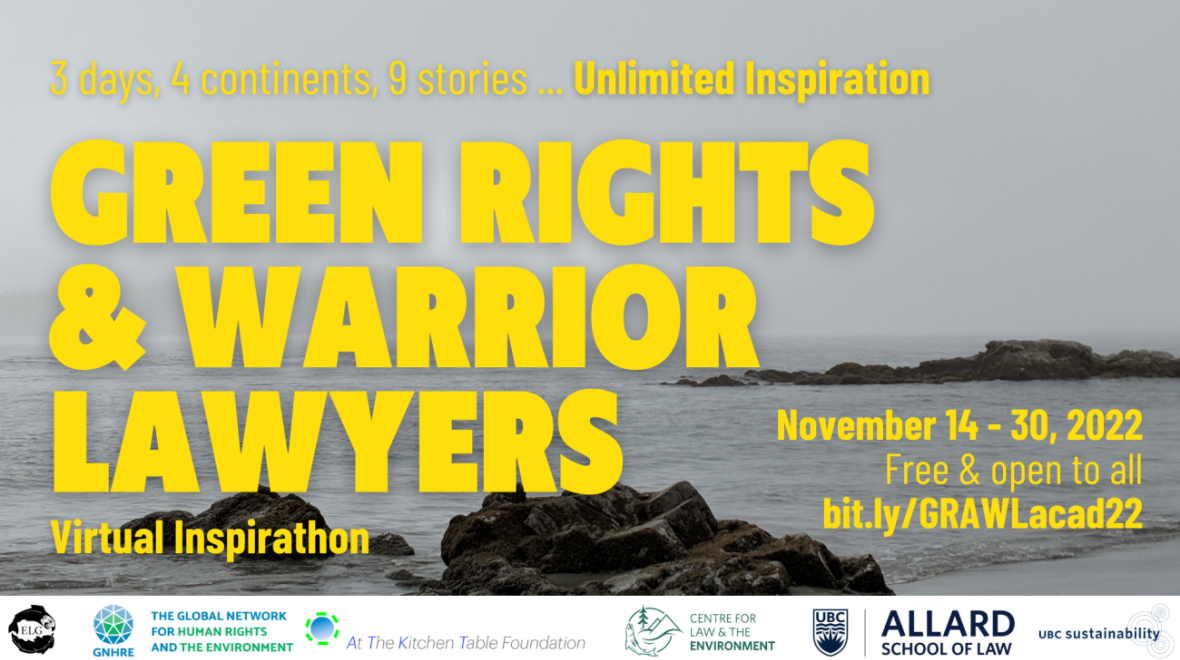 Monday, November 14, 2022 -

21:00

to

22:00
The Centre for Law and the Environment is excited to announce our first annual Inspirathon.
Part research-a-thon, part global collaborative exercise, the Inspirathon is open to students from around the world. Working in teams of two or more, students will choose a country to research, and will collaborate in their team to answer a series of questions related to marine stewardship in their chosen country. Team registrations are due by November 13, and each team's answers must be submitted by November 30. The event will feature two orientation sessions on November 14, which will officially launch the research process!