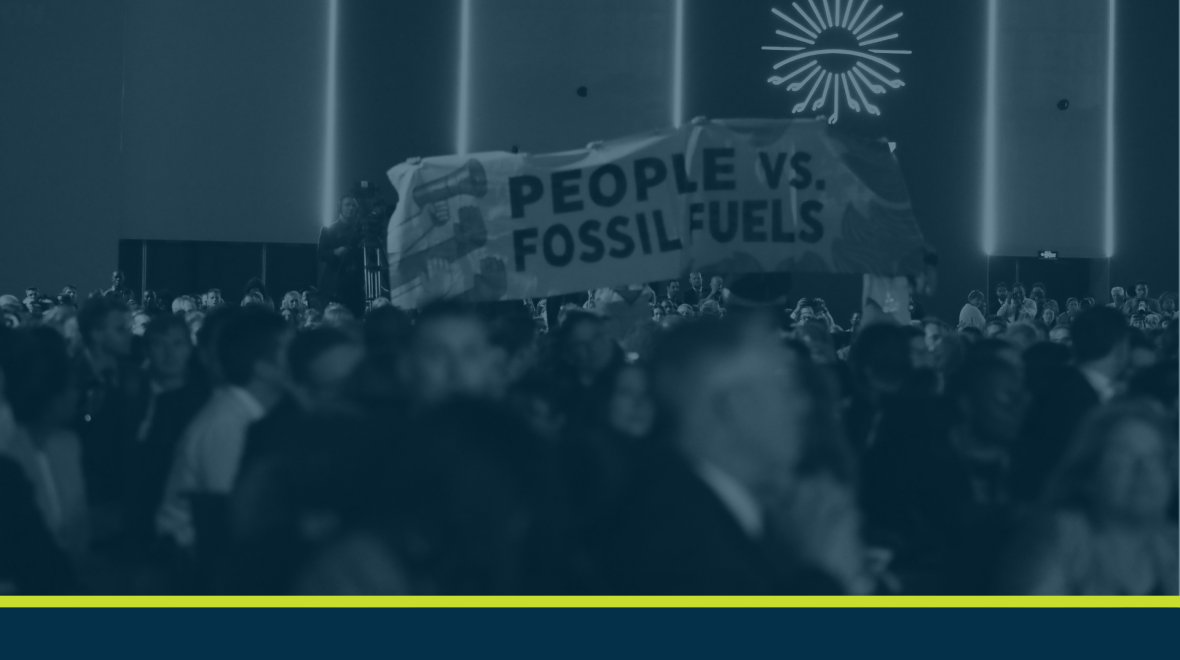 Thursday, December 1, 2022 -

18:00

to

20:00
*Free Event with food for in-person attendees*
Did COP27 open up space for the voices of Indigenous Peoples, youth organizers, and local communities?
Join our post-COP27 event for an opportunity to hear from and speak with faculty and student delegates who've just returned from climate negotiations in Sharm El Sheikh.
Following opening remarks from Ian Mauro (PICS) and keynote by Dr. Pasang Sherpa (UBC Faculty Delegate), our youth panel — fresh from COP27 — will cover climate topics such as power and governance, plurality and agency, geographical bias, and dig deep on reflective questions that get to the heart of what progress was made, what was lacking, and where to focus our energy next.
Take this opportunity to ask fellow students what attending COP27 was really like, what impacted them the most, and what they think should happen to make future COPs more effective.
Thursday, December 1
6-8pm PST
1300-1500, Segal Building
SFU Beedie School of Business
500 Granville St.
Opening Remarks

Dr. Ian Mauro, Executive Director, Pacific Institute for Climate Solutions; Professor of Environmental Studies at the University of Victoria.
As a scientist and filmmaker, Mauro's research and multimedia projects explore climate science, society and sustainability, and the vital role of local and Indigenous knowledges. He has developed community-based projects from coast to coast to coast, and led the creation of the Climate Atlas of Canada, which showcases much of this work and includes First Nations, Métis, and Inuit knowledges, data and resources. Mauro's films include 'Qapirangajuq: Inuit Knowledge and Climate Change', which he co-directed with acclaimed Inuk filmmaker Zacharias Kunuk and 'Beyond Climate', a feature film about climate change in BC, narrated by David Suzuki.
Keynote

Dr. Pasang Yangjee Sherpa, Assistant Professor, Lifeways in Indigenous Asia, The Institute for Critical Indigenous Studies, First Nations and Endangered Languages Program and the Department of Asian Studies, the University of British Columbia.
Pasang is a Sherpa anthropologist from the Mount Everest region in Nepal. For the last 10 years, her research topics have included Indigeneity, human dimensions of climate change and the Sherpa diaspora. As a contributing author to the sixth IPCC Assessment Report, Pasang and co-author Chakraborty have published critical reflections on how the IPCC in its role as dominant global climate knowledge producer can open up space for Indigenous peoples and local communities.
Student Panel
Paige Hunter, B.Env Candidate in Resource and Environmental Management (Honours), SFU350 member, Research Assistant, ACT - Action on Climate Team, Simon Fraser University
Alea Mohamed, Program Manager, British Columbia Council for International Cooperation (BCCIC); BA International Studies Candidate at Simon Fraser University
Skye Noh, BBA Sustainable Business Joint Major, SFU350 member, Simon Fraser University
Abul Bashar Rahman, Bachelor of International Economics, Faculty of Arts, University of British Columbia
Rynn Zhang, Bachelor of Materials Engineering, Faculty of Applied Science, University of British Columbia
Proudly presented in partnership by the Pacific Institute for Climate Solutions, SFU Sustainability, and the UBC Sustainability Hub.
Related Events
COP 27 Student Review
Presented by Embark Sustainability
Get a student perspective on this year's global climate summit, straight from the lived experiences of SFU student delegates! Embark Sustainability will be joined by COP 27 delegates from SFU and BCCIC's Climate Change Branch for a candid discussion of their experiences and insights. Submit questions in advance or ask on the fly – this event will be frank, informative, and peer-facilitated.
Tuesday, November 29
4.30-6.30pm PST
SFU Burnaby Campus