The climate emergency necessitates an immediate response to reduce greenhouse gas (GHG) emissions.
While work to date has included successful implementation of energy conservation projects to achieve early GHG reduction goals, meeting further reduction goals becomes increasingly challenging and requires synergistic solutions that engage with the problem from different angles and at different scales to adapt.
Learn from keynote speakers and panelists including operations staff, researchers and technology providers, through discussions on Carbon Capture and Conversion to highlight the successes within the industry to date, potential role for the technology in addressing the climate emergency, and the future of carbon capture and conversion technology.
A Campus as a Living Lab initiative presented in partnership with Foresight Canada, carbonNEXT, UBC Clean Energy Research Centre, and UBC Energy & Water Services.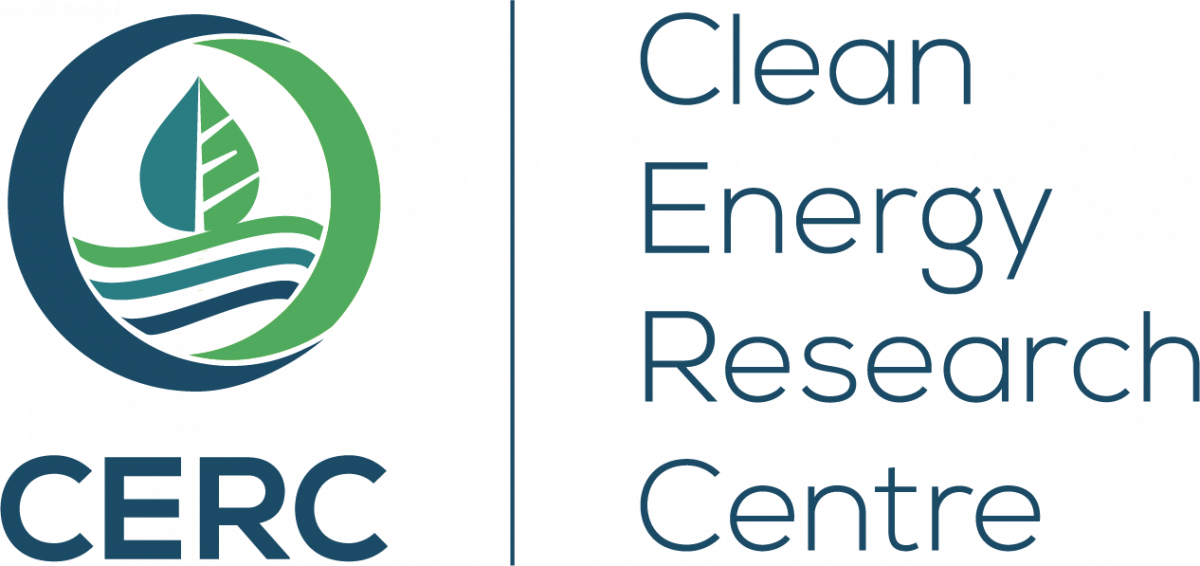 HOW CAN MARKET DEVELOPMENT IMPACT THE FUTURE OF CARBON CAPTURE?
Thursday October 28, 2021 – 10:00am to 11:30am
Katie Sullivan will provide an overview of the carbon market and how market development can impact the future of carbon capture, utilization, and storage. The keynote presentation will be followed by a panel discussion of how carbon financing will work and how carbon can be monetized. The webinar will end with breakout sessions to meet the panelists and allow for further Q&A on the topic.
Keynote
Katie Sullivan (International Emissions Trading Association)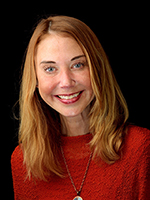 Katie serves as Global Managing Director of IETA, the international multi-sector business voice for the intersection of markets and climate change. On behalf of IETA's 180+ members, Katie leads efforts to inform market solutions that tackle climate across the Americas and globally. She currently sits on the Steering Committee for the World Bank's Carbon Pricing Leadership Coalition and Boards of the Climate Action Reserve and the International Carbon Capture & Storage (CCS) Knowledge Centre. She's also involved in numerous business, NGO and government-led Expert Panels and Advisory Groups, including Canada's Institute for Clean Growth & Climate Change. Prior to IETA, Katie was Senior Associate at ICF International. In 2019, she was recognized as a Clean16 and Clean50 award recipient for contributing to Clean Capitalism Leadership in Canada.

Panelists
Anna Stukas (Carbon Engineering)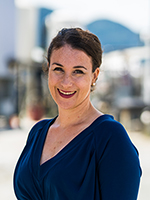 Anna Stukas is a Vice President Business Development at Carbon Engineering Ltd. (CE), a Canadian-based clean energy company. CE is leading the commercialization of ground-breaking technology that captures carbon dioxide directly from the atmosphere, and a second technology that synthesizes it into clean, affordable transportation fuels.

Anna is a professional engineer with over 15 years' experience bridging the gap between technology and business to overcome barriers to cleantech commercialization. Anna previously worked with Angstrom Power and BIC developing hydrogen and fuel cell technologies, where her responsibilities spanned IP and licensing strategy, product safety, and international regulatory development. She currently leads a variety of CE's partnering and strategic business development efforts, and previously led CE initiatives ranging from strategic projects to government programs. Anna's work has been recognized by the Minerva Foundation's Women In™ Energy Award for Philanthropy and Business in Vancouver's Forty Under 40 Award.
Don D'Souza (Climate Action Secretariat)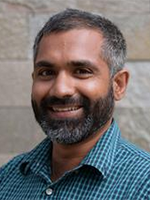 Don D'Souza, P.Eng., is a Director in the Clean Growth Branch at the Climate Action Secretariat in British Columbia's Ministry of Environment and Climate Change Strategy. His team is leading the development of new industrial policies in the province's Roadmap to 2030, which will include additional actions the B.C. is expected to take to meet established climate targets. He has previously led or supported the development of key provincial programs, including the CleanBC Program for Industry, B.C.'s Carbon Offset program, regulations to reduce methane emissions in the oil and gas sector, and B.C.'s industrial greenhouse gas reporting program. Don has previously worked in engineering consulting, international development, and at environmental non-profits, all in roles focused on climate change and greenhouse gas management. He has a B.A.Sc. in Chemical Engineering from the University of Toronto and a Master of Environmental Management degree from Yale University. Don is a licenced professional engineer in British Columbia.
Kai Alderson (Faskens)
Kai Alderson is an experienced corporate/commercial lawyer whose practice includes advising clients in respect of the purchase and sale of businesses, corporate re-organizations, business financing and other commercial matters.
A Rhodes Scholar, Mr. Alderson has had the opportunity to represent clients in the fields of energy, First Nations, and environmental law.
On the leading edge of the emerging field of climate change law, Kai advises clients on greenhouse gas reporting requirements, and the purchase and sale of carbon offsets, renewable energy certificates and other environmental commodities.
Canada's CCUS Opportunities
Thursday September 23, 2021 – 10:00am to 11:30am
Dr. Robin Hughes of NRCan will present on National CCUS Assessment Framework identifying potential opportunities for the future landscape of CCUS in Canada. The keynote presentation will be followed by a panel discussion of the CCUS research opportunities and challenges. The webinar will end with breakout sessions to meet the panelists and allow for further Q&A on the topic.
Keynote
Dr. Robin Hughes (Natural Resources Canada)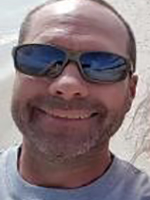 Robin is a senior research scientist (chemical engineer) at CanmetENERGY, Natural Resources Canada, where he leads the Fluidized Bed Conversion & Gasification team in the development of breakthrough technologies for reducing greenhouse gas emissions from industrial facilities.
Robin's team focusses on advancing technology through the pilot scale and hence acts as a bridge between academic lab work and industrial demonstration of technology. His carbon capture technology development work spans pre-combustion, oxy-combustion and post combustion routes and a broad range of applications including power, oil & gas, iron & steel, and hydrogen production.
Most recently, Robin has kicked off the development of a National CCUS Assessment Framework for Canada in order to:
develop a rigorous technical and economic basis for policy and program development within Provincial and Federal governments for CCUS
provide industry with an open source, customizable, set of modeling tools for evaluating CCUS technologies and projects
make the high quality data required for CCUS modeling readily accessible
facilitate the coordinated planning of large scale, integrated infrastructure for CCUS with key stakeholders from industry, academia and government
Panelists
Rachel Shin (Carbon Management Canada)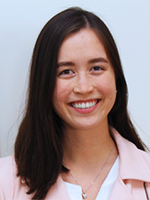 Rachel Shin is a strategy expert working to advance the global implementation of carbon capture, utilization, and storage through project management, market analysis and stakeholder engagement. She is a Senior Manager, Strategy & Research at Carbon Management Canada, a not-for-profit corporation focused on actioning emission reduction solutions to advance prosperity in Canada. Rachel works with hard-to-decarbonize industries to support their decarbonization efforts and collaborates with technology companies to identify market opportunities for their innovations.
John Costigan (ECMB Capital Partners)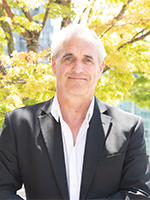 John's role at ECMB brings together his decades of leadership experience in financial communications, raising capital, and corporate restructuring.
Following a successful career in specialty chemical sales, John became part of a team that raised $140M to launch Western Potash Corp. While head of Corporate Development at Western Potash, John honed his talent for raising capital, overseeing financial operations, and building growth strategies.
John has assisted numerous companies in partner identification, intellectual property management, recruitment, and public relations. He is adept at building relationships with stakeholders, clients, and partners, and is an accomplished investor relations expert, calling on his network of media, brokers, and investors to maximize clients' exposure.
Matthew Campbell (Technology Centre Mongstad)
Matthew Campbell has received a masters in chemical engineering from McGill University. He has 17 years of experience in the field of post combustion CO2 capture. He has been part of the development and deployment of different amine based technologies in the field. Since 2019 he has been acting as a principal technologist for Technology Centre Mongstad, with the overall goal of supporting widespread development of CCUS projects.
Discussion of Large Scale Carbon Capture Implementations and Future Challenges in the Field
Thursday May 27, 2021 – 10:00am to 11:30am
Brett Henkel of Svante will present on carbon capture at large scale industrial facilities followed by a panel discussion of the challenges facing the field and future possibilities. The panel discussion will be followed by breakout sessions to meet the panelists and allow for further Q&A on the topic.
Keynote
Brett Henkel (​Svante Inc.)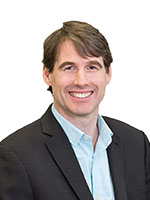 Brett Henkel's unabashed optimism tempered by his mechanical engineering background and gas separation experience combine to bring a rare perspective to his position on Svante's executive team.
As co-founder, he was instrumental in creating the process and the hardware used to prove the technology's effectiveness as well as mobilizing external support throughout the path to becoming a successful innovation. These experiences strengthened his knowledge of business development and program management priorities.
Prior to launching Svante, Mr. Henkel was the program manager for QuestAir Technologies' compact hydrogen production system with its partner, ExxonMobil. Brett received his Bachelor of Science in Physics, with distinction, and a Mechanical Engineering degree from the University of Victoria.
Panelists
Rob Seely (LNG Canada
)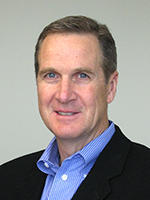 Mr. Seeley has 39 years of experience working in the energy industry, with the last 20 years focused on sustainability challenges. Rob is presently President, E3Merge Consulting, and for the past 6 years, has been working with LNG Canada, the Canadian LNG Alliance, BC Business Council and the BC government on policy and technology solutions for Greenhouse Gas mitigation. Prior to this, Mr. Seeley was employed with Shell Canada for 25 years and held senior management roles in the LNG and Oil Sands divisions, providing leadership on HSE and sustainable development issues including Greenhouse gas management and indigenous and community affairs. Mr. Seeley held a variety of management positions in Shell's upstream and downstream businesses across Canada over the years with postings in Vancouver, Calgary, Edmonton and Montreal. Rob was involved in the development of Shell's oil sands business for more than a decade, playing a key role in establishing this new business for Shell in Canada and managing the sustainability challenges. Rob has provided leadership on Greenhouse Gas management for Shell Canada over the years including development of the Quest Carbon Capture and Storage project at the Scotford Upgrader as well as large scale forest conservation projects, internal carbon abatement projects and technology transfer projects.
Prior to joining Shell in 1988, Rob has worked for engineering firms in Calgary and Montreal as a process engineer, project engineer and project manager on projects related to oil and gas production, natural gas processing, refining, petrochemicals and mineral processing. Rob graduated from Queen's University in 1981 with a BSc in Chemical Engineering and has completed executive business programs at the Wharton School of Business, University of Pennsylvania and the Ivey School of business at Western University.
Beth (Hardy) Valiaho (International CCS Knowledge Centre
)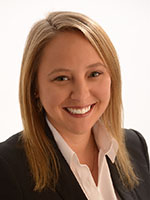 As Vice-President, Strategy & Stakeholder Relations, Beth represents the Knowledge Centre amongst global decision makers and financiers to accelerate engagement on and understanding of the deployment of carbon capture and storage (CCS); and focuses on helping to link CCS knowledge within Canada and with other countries to reduce locked-in investments and collaboratively support the goals of the Paris Agreement. Her understanding of complex climate change matters, policies and regulations, and international financing concerns act as a solid basis for assisting both national and international implementation strategies for technologies that support environmental targets.
Prior to joining the Knowledge Centre, Beth worked briefly as legal counsel for the provincial Crown utility. She pairs this industrial perspective with regulatory knowledge as Acting Director of Climate Change with the Government of Saskatchewan. These positions are reflective of Beth's time with the National Round Table on the Environment and the Economy where she focused on analyzing provincial/territorial climate action plans and making recommendations for low cost and sustainable pathways. Beth's legal education, teaching and practice have explored balancing energy, the environment and social implications.
Jasper van de Wetering (Lehigh Cement
)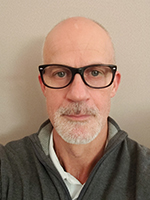 Jasper van de Wetering is a chemist by training who had 11 years of environmental analytical laboratory experience before joining the Lehigh Hanson organization as quality manager for their Delta, BC cement manufacturing plant in 1999. Over the following 22 years Jasper fulfilled a number of different technical and managerial roles at Lehigh Hanson including process, operations, production, and environment. In this latter role Jasper became Lehigh Hanson's Canadian lead on greenhouse gas policy and mitigation opportunities. Jasper is currently responsible for transitioning Lehigh's facilities in Canada and the US from fossil fuels to waste-based low carbon alternative fuels and is developing a strategy to meet the challenging greenhouse reduction targets set out by Lehigh Hanson's parent company Heidelberg Cement. Jasper holds a Bachelor' of Science degree in Chemistry and a Master's of Science degree in Environment and Management.
Discussion of Small Scale Carbon Capture Implementations and Future Challenges in the Field
Thursday June 24, 2021 – 10:00am to 11:30am
Jaeson Cardiff of CleanO2 will showcase successful implementations of carbon capture at the building scale and describe how capture carbon can be utilized to create products. A panel will discuss the unique opportunities and challenges of implementing carbon capture at local scales. The panel discussion will be followed by breakout sessions to meet the panelists and allow for further Q&A on the topic.
Keynote
Jaeson Cardiff (CleanO2)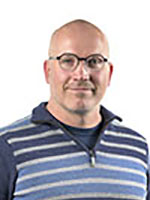 Jaeson Cardiff is the CEO and lead designer at CleanO2. He has 20 years' experience in the heating industry and 15 years experience in developing the micro-scale carbon capture industry. Jaeson and his team have been working towards the reduction and conversion of carbon emissions from the commercial heating industry while helping create a sustainable future with his company's branded products.
Panelists
Abbas Ali Beg (ATCO)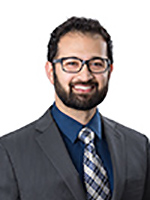 Abbas is a Senior Engineer in the Technology Development group with ATCO. He has a B.Sc and a Master in Mechanical Engineering for the University of Calgary. He is also a Certified Energy Manager.

He has had many different roles within ATCO including, Pipeline Design, Pipeline Planning, Operations Engineering, Senior Engineer in Facilities Engineering, Senior Engineer in Urban Pipeline Relocation, Senior Engineer in Research and Innovation and most recently as the Senior Engineer in Technology Development with a focus on low Carbon Technologies.
He has successfully executed capital budgets of more than $300 million for the Urban Pipeline Relocation project, commercialized micro co-generation unit for the North American market, acted as SME on Hazardous Area Classification and Line Heater Replacement Program for ATCO.

In his recent role within Technology Development he guides his team to discover, incubate and accelerate low carbon and alternative energy technologies, ranging from upstream (ie. Hydrogen and Renewable Natural Gas production) to customer end use product such as mCHP (micro Combined Heat and Power), Heat Pumps, Fuel Cells, and CCUS (Carbon Capture Utilization and Storage) technologies. He has also been involved in the ATCO Drake Landing District Energy project.

Abbas has presented on co-generation technologies, helped develop low carbon energy homes, has investigated renewable energy sources and has contributed to a number of technical articles. He is passionate about energy and energy related technological solutions that are fiscally and environmentally responsible.
David Morton (BCUC)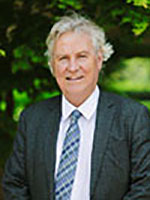 As Chair and CEO, David Morton is responsible for delivering on the vision of the BCUC: to be a trusted and respected regulator that contributes to the well‐being and long‐term interests of British Columbians. He is also responsible for overseeing the daily operations and management of the BCUC. Since Mr. Morton's appointment as Chair and CEO in 2015, he has presided over important province-wide inquiries, overseen the corporate rebranding and reorganized the BCUC to a more team-based and skills-focused organization.
Chair Morton is also recognized in the international regulatory community as a highly skilled and knowledgeable leader. He serves as the Chair of International Relations for Canada's Energy and Utility Regulators (CAMPUT), and Chair of the CAMPUT Mandatory Reliability Standards Committee which represents Canadian regulators and their interests at the North American Electric Reliability Corporation (NERC). He was also selected by the National Association of Regulatory Utility Commissioners (NARUC) to serve as a Co-Vice Chair of its Committee on International Relations.
Stephen Koch (Canadian Electricity Association)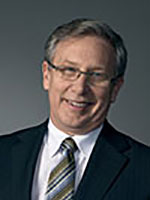 Stephen is presently the Director of Emerging Issues and Member Services at the Canadian Electricity Association where senior association members work through scenarios, identify emerging trends and issues, and promote the interests of members based upon future technologies and environments.
Stephen's long career includes the leadership of trade associations, from fiberous insulation to diesel fuel. He has worked in the energy efficiency field and on expanding the building code by creating support through key partnerships and by working with governments to develop policy that advances the cause.
Stephen has been the board chairperson of the Canadian Energy Efficiency Alliance and enviroCentre, he has spoken at the UNFCC COP/MOP in Montreal, various news organizations, numerous conferences and to a variety of provincial and federal government standing committees.
The State of Carbon Capture Research
Thursday September 23, 2021 – 10:00am to 11:30am
Details to be announced.
How Can Market Development Impact the Future of Carbon Capture?
Thursday October 28, 2021 – 10:00am to 11:30am
Details to be announced.
Questions?
Email Justin Krawetz at justin.krawetz@gmail.com for more information.