UBC's largest ever delegation of students, faculty, and staff will attend the 27th United Nations Climate Change Conference of the Parties (COP27) in Sharm El-Sheikh, Egypt, this November. Announcement by Linda Nowlan, Senior Director, Sustainability Hub.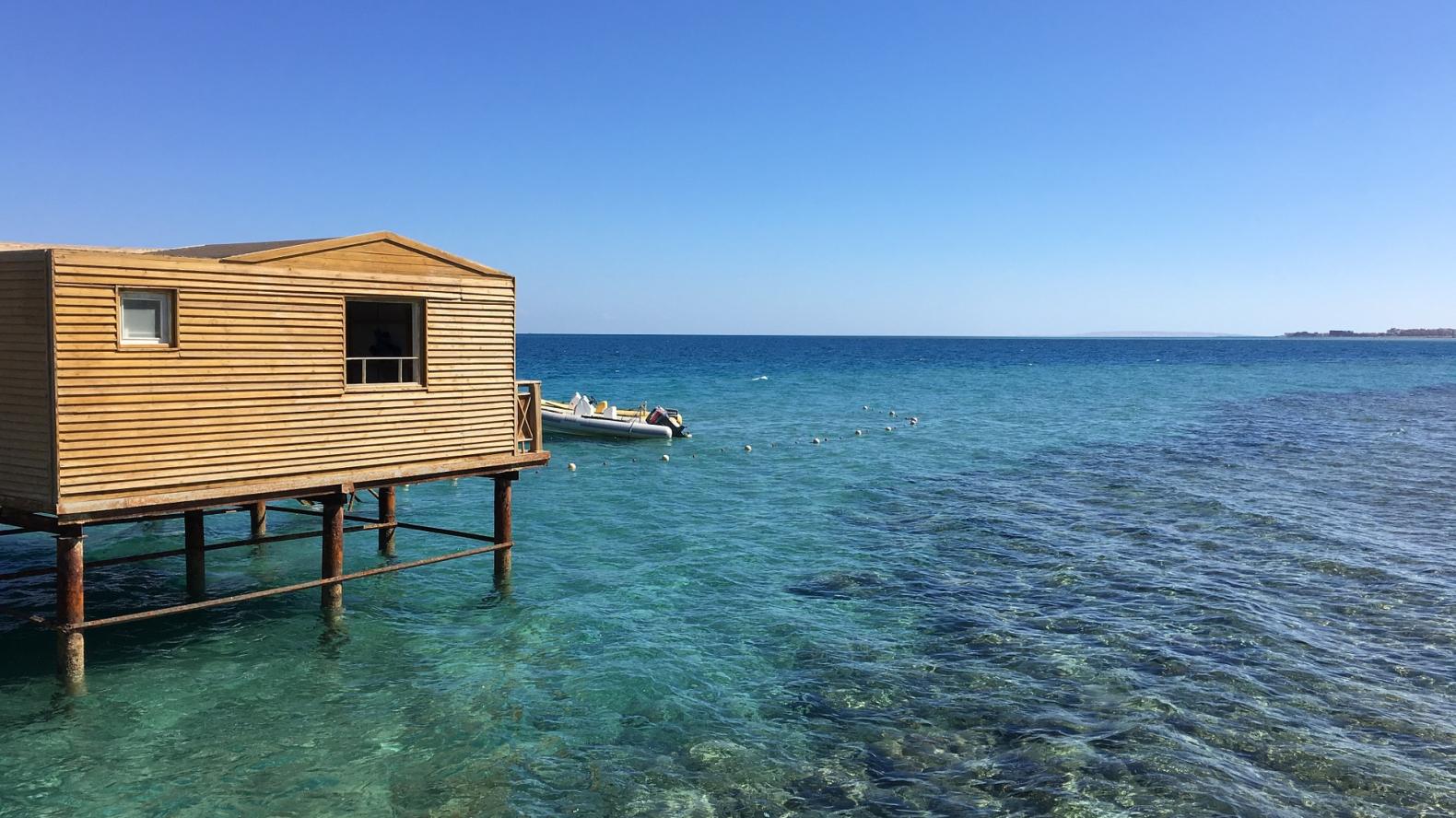 Wednesday, September 14, 2022 - 12:50
I am pleased to announce that following the second annual open competition, UBC's largest ever delegation of students, faculty, and staff will attend the 27th United Nations Climate Change Conference of the Parties (COP27) in Sharm El-Sheikh, Egypt, this November.
By participating in the COP as official observers, ten UBC delegates will deepen their understanding of how global climate negotiations work, with positive impacts for their research, programs, studies and activism. The delegates will also demonstrate UBC's exemplary work on the climate emergency with this global gathering, and share their experiences with the wider UBC community.
UBC is an agent of change for sustainability, urgent climate action and a more just society. In December 2019, UBC declared a Climate Emergency recognizing that the climate crisis is posing extensive and disastrous threats to peoples' lives and livelihoods both locally and globally. The declaration, the resulting Climate Emergency Task Force report, and the work being undertaken by the Climate Emergency team to operationalize the report recognizes that UBC has a mandate to affect change beyond our institutional boundaries, and a fundamental responsibility to foster a culture of engagement and advocacy on climate action.
UBC is leading and partnering with other organizations to achieve impact at scales that make a difference for individuals and society. One way we can deliver on our mandate and achieve impact at scale is by empowering and supporting students, faculty and staff to fully participate in global dialogues like COP27 – an international convening of nations to discuss what actions are needed to address climate change and to negotiate global and national emissions reductions. UBC has 'Official Observer' status for COP27 and is allocated a set number of 'badges' that provide access to key negotiation meetings, influential side events and exhibits at the conference.
Following one of the recommendations from the Climate Emergency Task Force report, the delegate selection process is an open and transparent competition for all students, faculty, and staff. COP27 delegates were chosen through a rigorous selection committee from the Sustainability Hub and the Office of the Vice-Provost International to determine the final ten.
UBC delegates to COP27
The successful applicants include four students, one staff, and five faculty members.
Abul Bashar Rahman, Bachelor of International Economics, Faculty of Arts
Pasang Sherpa, Assistant Professor, Lifeways in Indigenous Asia, The Institute for Critical Indigenous Studies, First Nations and Endangered Languages Program and the Department of Asian Studies
Gideon Berry, MEng student, Electrical and Computer Engineering
Rudri Bhatt, PhD student, Institute for Resources, Environment and Sustainability
Shannon Waters, Clinical Assistant Professor, School of Population and Public Health
Simon Donner, Professor, Institute for Resources, Environment and Sustainability / Geography / Institute for the Oceans and Fisheries (IOF), member of Net Zero Advisory Body
Vanessa Andreotti, Professor, Educational Studies, Faculty of Education; Interim Director of the Peter Wall Institute for Advanced Studies
Veronica Relano, PhD student, Oceans and Fisheries

"I'm putting myself out there as a delegate because I feel that youth are the most impacted by climate change but by the prospect of being youth, we are undermined so much about it. I choose to be hopeful about what could possibly be because that's the only way we can change things." Gideon Berry, Masters student in Electrical and Computer Engineering.
"Why do so many people attend these meetings? Isn't this a waste of energy? To which I'd say: Maybe. Yet this is the largest collective action problem in the history of humanity. Perhaps 20,000 people is not enough." Simon Donner, Faculty, Professor of IRES / Geography.
"As a staff member, I think of the real reason why we're all here. That is to make sure students get a great education. This education should assist them in developing skills needed to advance this climate change work. I really believe that the students are going to make the difference." Colin Wilson, Director, Research & Industrial Partnerships, School of Engineering at UBC Okanagan.
The COP27 delegation is planning some exciting ways to stay in touch during their activities in Sharm El-Sheikh. In addition, there are a number of COP27 events being held by international climate networks in which UBC is a member, including a webinar series in September and October hosted by the University Climate Change Coalition (UC3) and a panel hosted by the U7+ Alliance of World Universities.
Please keep an eye on the climateemergency.ubc.ca website for the latest news and events.
As one of the world's leading universities on sustainability, UBC is responding to the unprecedented challenges of a changing planet. We're harnessing our individual and collective powers to accelerate action.
Please join me in wishing our UBC COP27 Delegation well on their journey of taking bold and hopeful steps forward in this crucial work.
Linda Nowlan
Senior Director, Sustainability Hub