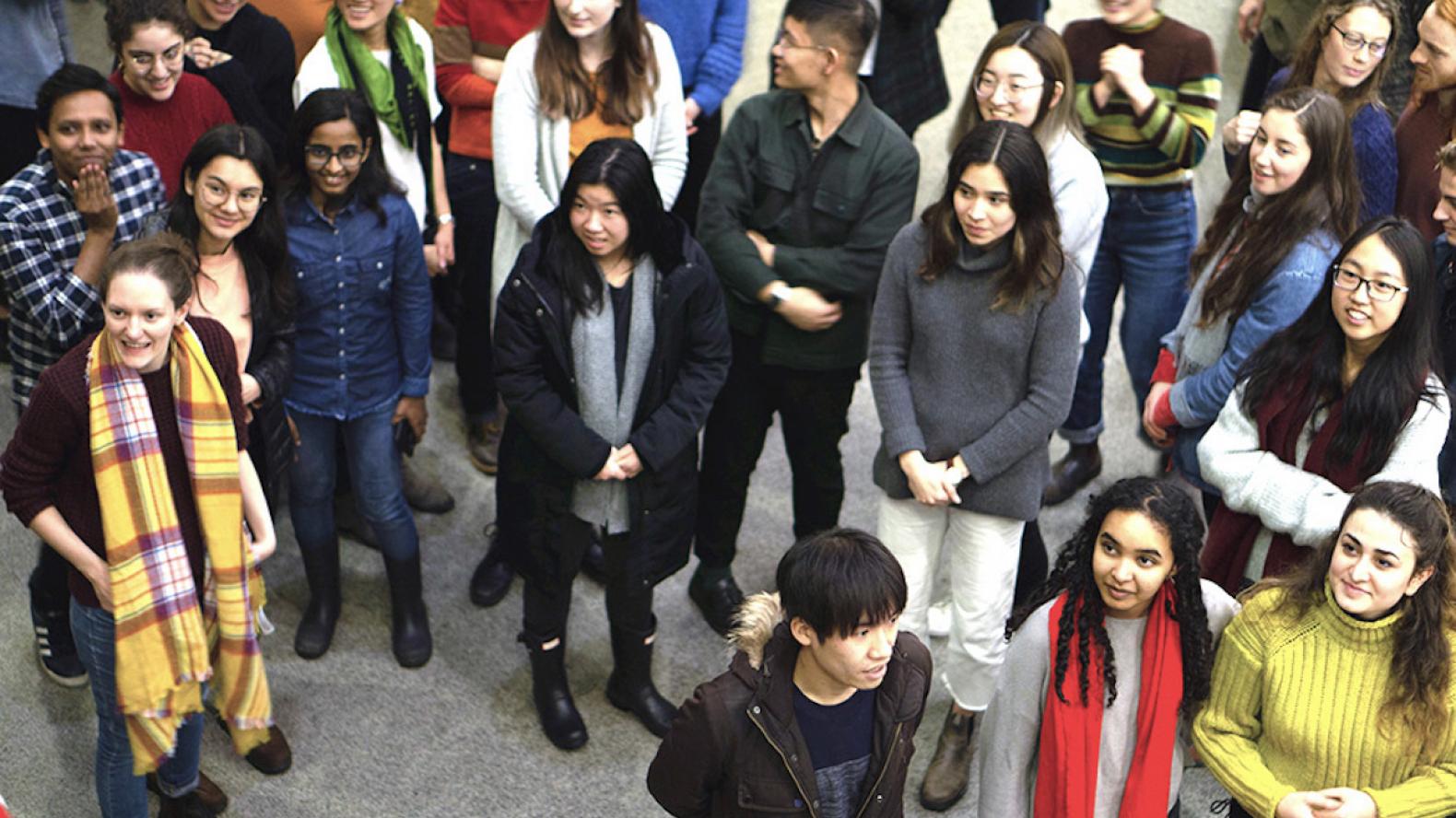 24 February 2020
UBC held its first workshop on "Urban Climate Justice" on January 23, 2020. The interdisciplinary, knowledge exchange event was co-hosted by the SEEDS Sustainability Program and the UBC Climate Hub. Over 100 undergraduate and graduate students, faculty, staff, and alumni registered for the event.
What does climate justice mean to you?
For workshop co-organizer Alejandra Echeverri, the workshop was held to bring together members of the UBC community from diverse backgrounds and experiences, to discuss the question "what does climate justice mean to you'?
"Climate justice is something that people can connect with really easily, regardless of your disciplinary background," says Echeverri, the former Applied Research Coordinator for the Climate Crisis in Urban Biodiversity (CCUB) initiative. CCUB works towards the interconnected global challenges of climate change and biodiversity loss by co-creating student-led, inclusive, and demand-driven research opportunities that yield scalable solutions.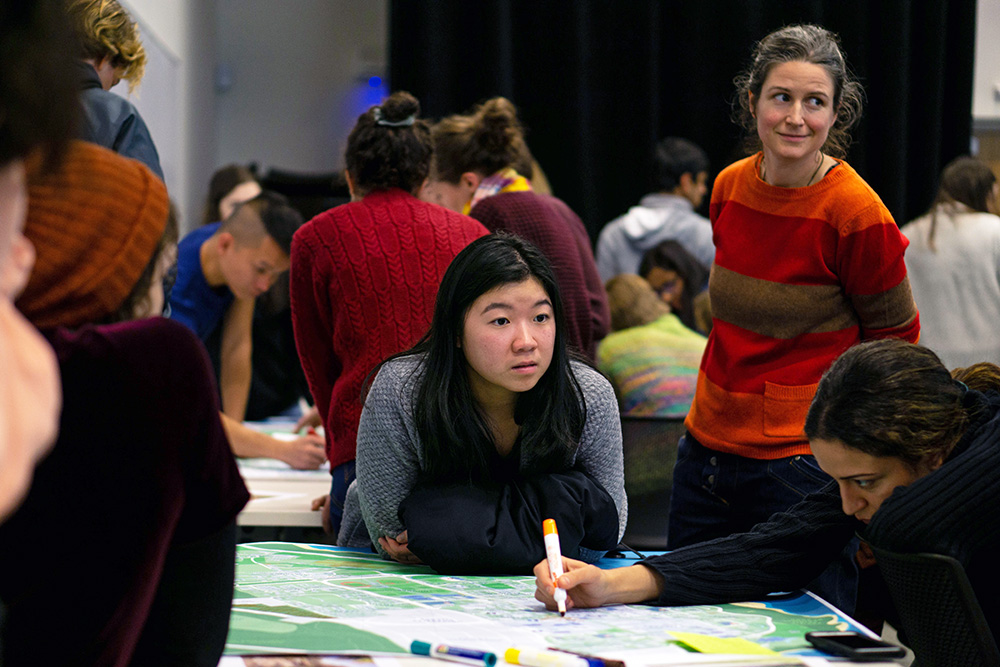 At the event, attendees and organizers participated in a series of presentations, brainstorming sessions, and roundtable discussions to foster conversations about the following objectives:
What does climate justice mean?
How do we bridge eco-centric ("Nature's rights") with anthropocentric concepts of "justice" (human and Nature's rights)?
What could the integration of climate justice into emerging campus policies and actions look like?
What are the priority student research areas for climate justice on campus?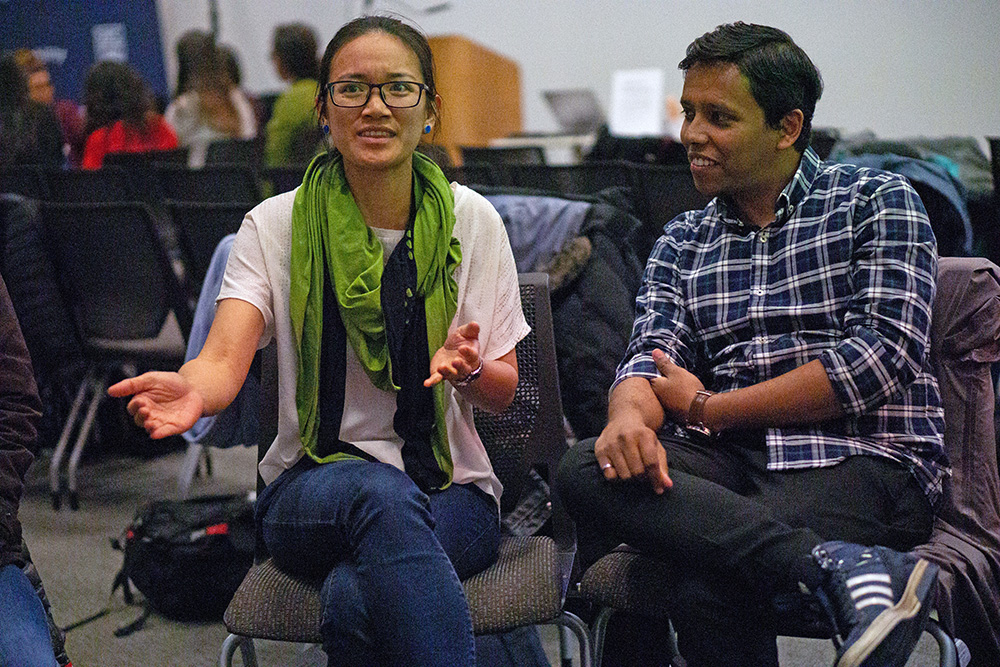 The climate justice theme is what convinced Imranul Laskar to attend. "It was interesting. Especially the justice component," said Laskar, a first-year PhD student studying air pollution at the Institute for Resources, Environment and Sustainability department at UBC. "Usually you don't have a lot of climate-related workshops or sustainability workshops where there's the justice component."
As participants discussed their personal definitions of climate justice during the workshop, they penciled on maps the on-campus places that were significant to them. For Laskar, this showed the complexities and intricacies of climate justice and biodiversity.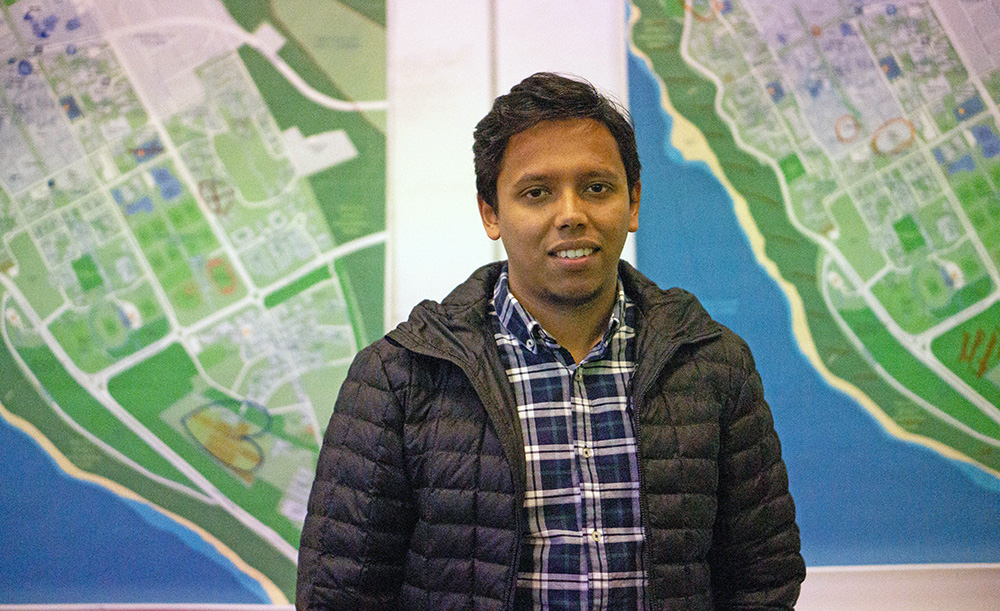 "Equity and equality all make up the justice component," he said. "Justice itself is something we created. It's a human-made thing. Because of that, it gets very hard for us to actually think of justice as a whole, like more than just humans… I see how complex it is."
This year, CCUB is co-hosting a series of workshops that explore solutions for tackling climate change and urban biodiversity loss, with the Urban Climate Justice Workshop as the first in the series.
The workshops will provide ideas to inform the writing of community-driven climate justice definitions, future applied student research opportunities, and the advancement of UBC's broader renewed sustainability goals, climate crisis, and the recent climate emergency declaration. Future workshops are planned on topics spanning research methodologies for studying urban climate justice, to landscape stewardship and citizen science.
To stay updated, please visit the CCUB site.