From the blog series 'COP27 What's at Stake?' presented by the Sustainability Hub. Follow us weekly in the lead up to the UN Conference of the Parties (COP27) to learn more about the implications of this global gathering.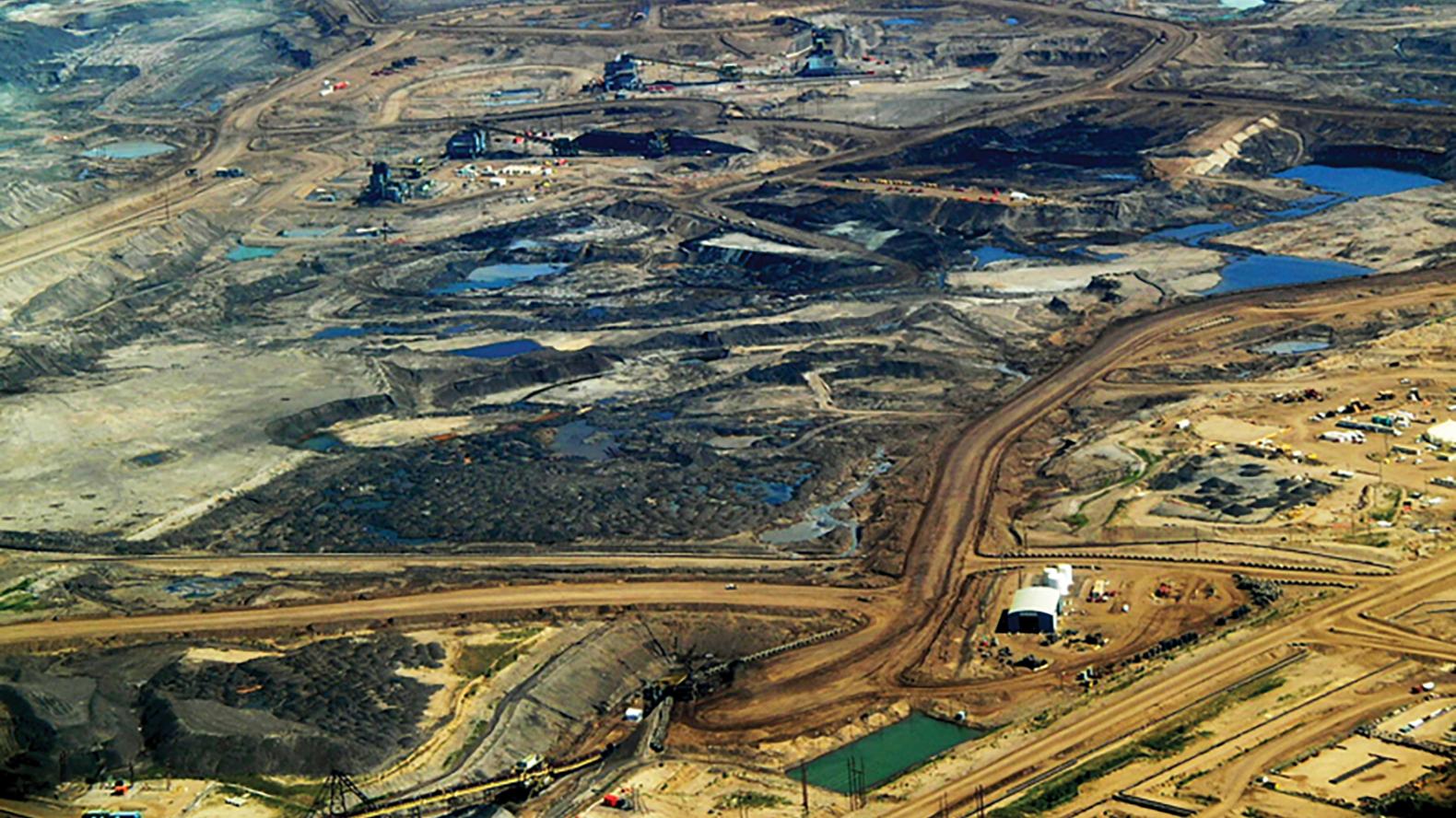 Tuesday, October 25, 2022 - 15:58
Cover photo: Alberta tar sands.
Words by Cait Murphy
Calls for an international treaty to stop production of coal, oil, and gas have been gaining momentum. On October 20, in a resolution on COP27, the EU Parliament asked that European states begin to develop a Fossil Fuel Non-Proliferation Treaty. This resolution came less than a month after Nikenike Vurobaravu, President of Vanuatu, spoke to the UN General Assembly and "demanded that countries sign up to a fossil fuel non-proliferation treaty which would put an end to all new coal, oil, and gas projects whilst phasing out existing ones."
A Fossil Fuel Non-Proliferation Treaty would fill an important gap by focusing on fossil fuel production. The 2015 Paris Agreement addresses reducing emissions but does not once refer to fossil fuels. Halting production aligns with the latest IPCC report, which "states that existing and currently planned fossil fuel projects are already more than the climate can handle." As paraphrased by The Guardian, "The implication [of the IPCC report] for the biggest culprit, fossil fuels, is clear: it's over."
In 2019, the Fossil Fuel Non-Proliferation Treaty Initiative was kickstarted to establish a framework for fossil fuel non-proliferation. It outlines three main components that must be included:
Non-Proliferation – Don't Add to the Problem
Fair Phase-Out – Get Rid of the Existing Threat
Just Transition – Accelerate an Equitable Transition
Support for the Treaty is encouraging. The City of Vancouver was the first city to endorse the Fossil Fuel Non-Proliferation Treaty in October of 2020, and since then, 69 cities and subnational governments have joined the call. This is a positive, says UBC PhD candidate Max Cohen, whose research centres on a just transition away from fossil fuels. "The important actors to focus attention on and enter negotiations with will be local authorities and subnational governments to put pressure on national governments from below," Cohen states.
In September, the World Health Organization and nearly 200 other health groups signed a letter calling on world governments to "develop and implement a Fossil Fuel Non-Proliferation Treaty." The recent spotlight of support on the Treaty will hopefully carry into meaningful COP27 negotiations.
More information on the Fossil Fuel Non-Proliferation Treaty Initiative can be found on their website and in Tzeporah Berman's TED Talk, "The bad math of the fossil fuel industry."
In related news, UBC Reads Sustainability with Geoff Dembicki on November 10 from 12-1:30pm offers a free talk on his recently-released book, The Petroleum Papers: Inside the Far-Right Conspiracy to Cover Up Climate Change.