Op-Ed written by Dr. Shannon Waters, a member of Stz'uminus First Nation, a clinical assistant professor at the University of British Columbia, and a Medical Health Officer with Island Health, Vancouver Island Health Authority. Email: Shannon.Waters@islandhealth.ca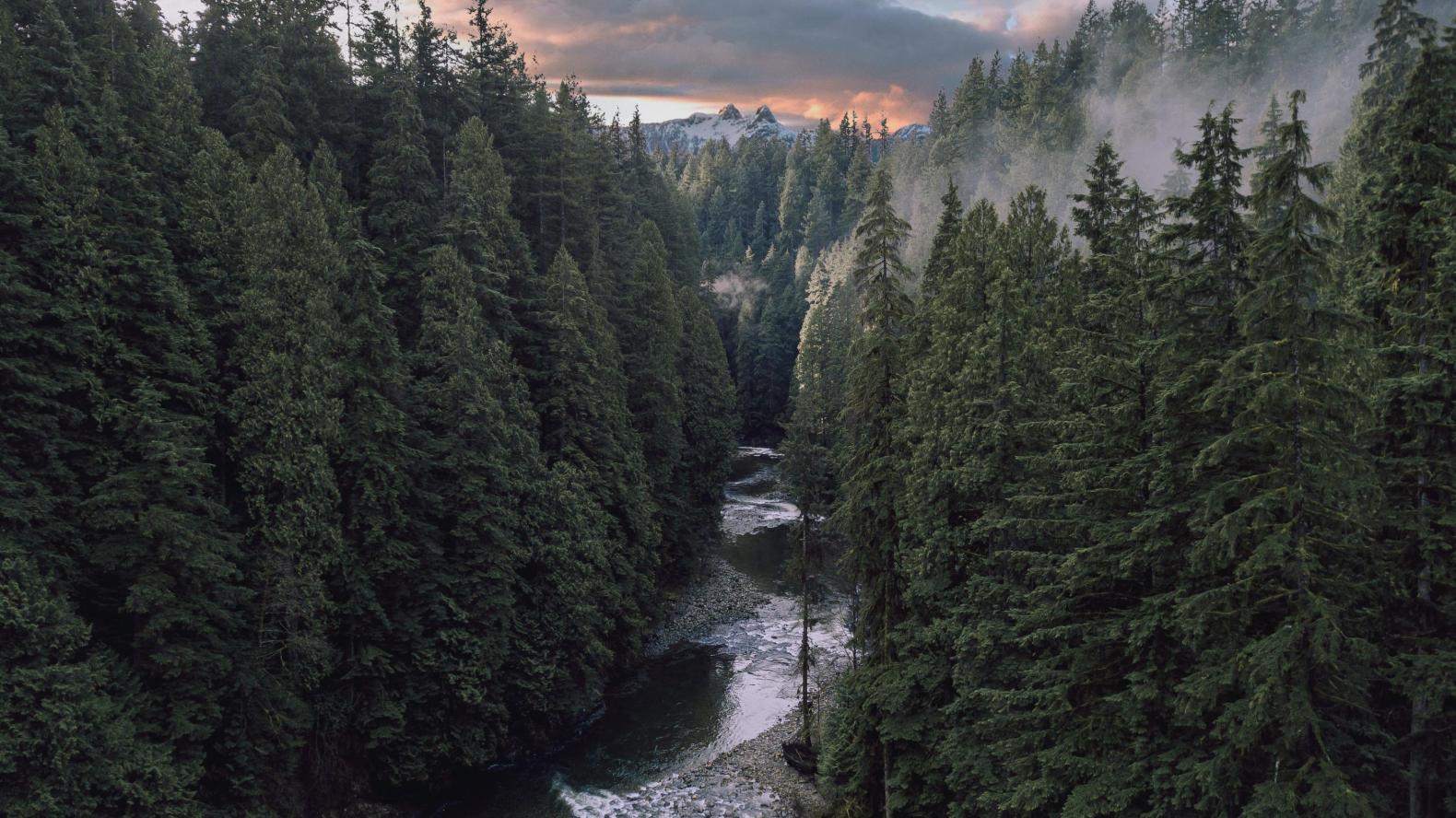 Thursday, January 5, 2023 - 15:54
Colonialism is the greatest threat to global health in the 21st century. Colonialism, after all, is the root cause of climate change. Colonialism is the policy or practice of domination over a people/area, settler occupation and economic exploitation. Colonialism created Canada. Colonialism endangers every living being in this country. We must collectively recognize this before we can heal.
Instead of domination, we need Indigenous sovereignty. Instead of occupation, we need Indigenous decision-making power in Indigenous lands. Instead of exploitation, we need healthy, resilient relationships with our environments.
Last year, the International Panel on Climate Change finally referenced colonialism as a driver of the climate crisis. The 27th United Nations climate change conference, Conference of the Parties (COP), recently took place in in Egypt. As complicated and flawed as COP is, colonialism is now in summary documents that world leaders reference during their negotiations. I went to COP27 hoping we were a step closer to collective recognition.
My maternal roots are Hul'qumi'num. I am a member of Stz'uminus First Nation, with family ties to Cowichan (Quw'utsun) Tribes. My paternal roots are Hungarian, Swedish and Scottish. I am a physician working as the Medical Health Officer in my home territory. A "nod from the British monarch" enables my role. I have powers under colonial legislation, such as the Public Health Act and the Drinking Water Protection Act. Reconciling this at times brings pain to my heart and tears to my eyes.
When grounding work in health I often begin with a map of my home territory. This map, created by Hul'qumi'num Treaty Group, depicts relationships with our environment, such as stewardship, harvesting or Xe'xe (cultural use). These reciprocal relationships support our emotional, mental, physical and spiritual health – they are our health system.
Hwunitum (white people) were initially welcomed into Hul'qumi'num territory. Decimation of our communities by infectious diseases tragically followed. Settlers were soon brought in by the colonial governor to occupy land. Quw'utsun requests to negotiate a treaty were refused, and more settlers came. Canada created the Indian Act and settlers believed they owned lands, as small parts were "set aside" as Indian reserves.
Our territories are occupied.
Early settlers came for the farming, but attention soon turned to the forests. The Quw'utsun River was critically impacted as explosives were used to remove rocks, hang‐ups or other impediments to log driving. The desire to take more trees and to extract coal, created the Esquimalt and Nanaimo (E&N) Railway. Colonialists, including Canada's prime minister, "granted" the majority of Hul'quminum territory to the E&N as payment for construction of the railway.
Our territories are exploited.
Quw'utsun people appealed to the British King declaring a relationship with territory since "time immemorial". A subsequent Royal Commission on Indian Affairs adjusted the acreage of "Indian Reserves" rather than addressing Indigenous rights. Canada responded to continued appeals with an amendment to the Indian Act, banning the hiring of legal representation regarding land claims.
Our relationships with our territories are targeted.
This history and these relationships enable us to better understand how colonialism has caused and continues to drive climate change. Decisions on logging practices affect our land relatives - their denuded surfaces become vulnerable to landslides. Decisions on coal, and now oil, extraction affect our water relatives – rising temperatures slow river flows to a trickle.
Our relationships with our territories are necessary.
It is time to heal these relationships if we are to start undoing colonialism.
Hul'qumi'num Treaty Group declares that "the people should have a meaningful say on 100 per cent of the territory that belonged to our ancestors". Drought demanded a look at decision making in our watershed. Quw'utsun peoples' unextinguished rights and title were brought into the co-governance model of the Cowichan Watershed Board, centering our relationships with the watershed in decision making. Now all decisions with the environment need to align with Indigenous Peoples rights to "maintain and strengthen [our] distinctive spiritual relationship[s]". This is climate change mitigation and adaptation.
We cannot know what the next thirty years will bring us. Within this sacred mystery, however, we can still heal.
We must have a relational – in concert with a technical – path to heal climate change. Mitigation efforts will fail unless we dig up the root.
Indigenous Peoples around Mother Earth are involved in the collective work of healing colonialism's attack on us and the places we belong to. How can you contribute to this healing?