The certificate in climate studies and action, which launched in September, was a no-brainer for students seeking solutions to combat climate change.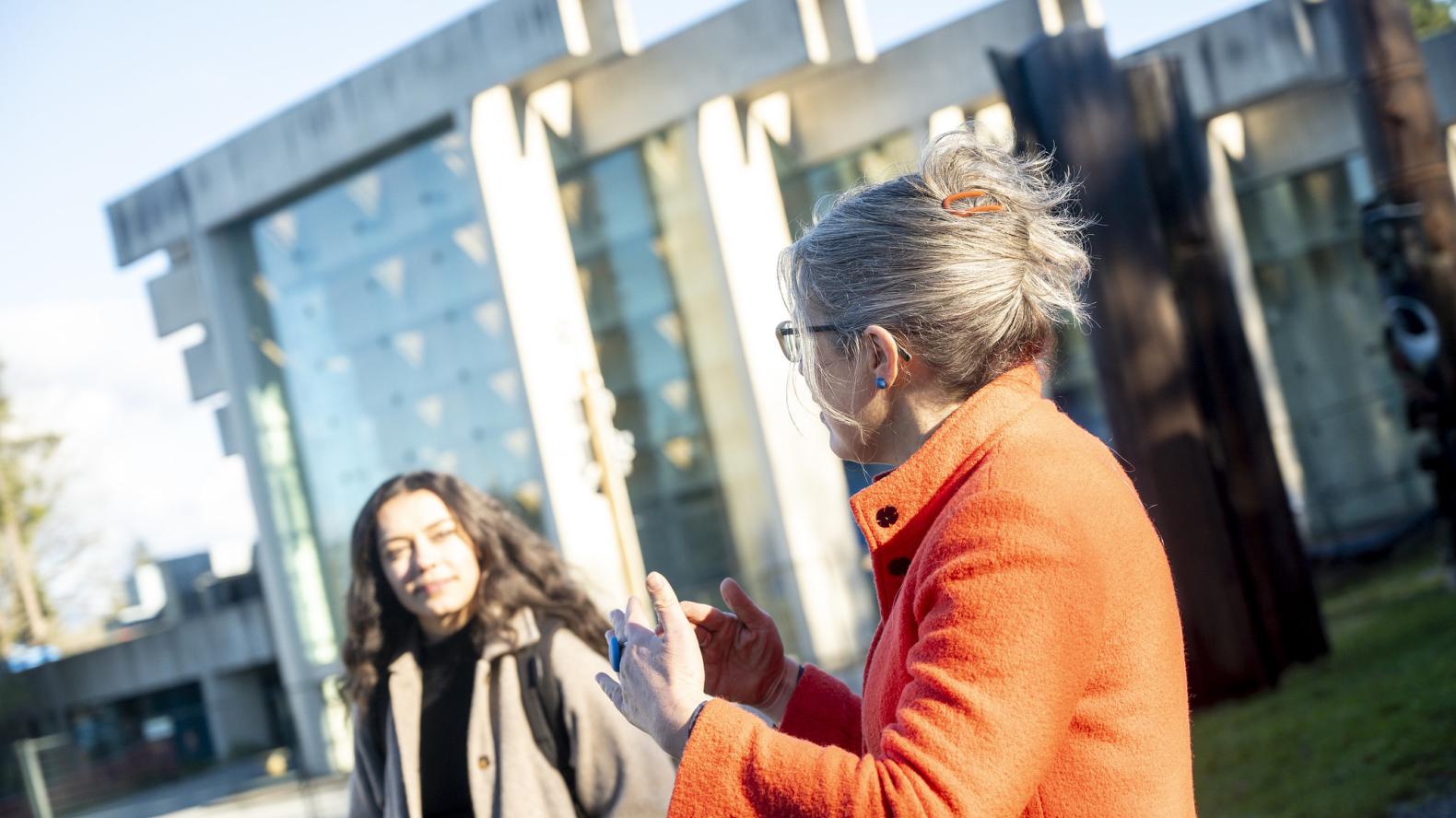 Wednesday, November 9, 2022 - 14:38
This article by Cheryl Chan originally appeared in the Vancouver Sun on November 8, 2022.
---
UBC instructor Tara Ivanochko knew there was a demand to learn how to prepare and respond to the climate emergency. But she didn't expect all 60 spots for an inaugural certificate program on climate change to be snapped up so quickly.
"It's a positive challenge," said Ivanochko, a professor of teaching in the University of B.C.'s department of earth, ocean and atmospheric sciences. "Now we are thinking of ways of opening it up to more students."
The certificate in climate studies and action, which launched in September, was a no-brainer for students who already care about the continuing climate crises and are seeking solutions to combat climate change.
The certificate, which is less demanding than a minor, is open to all undergraduate students and can be completed in two to four years. It incorporates existing courses, but also created new classes, including a course looking into the challenge of decarbonization to be taught by climate activist and bestselling author Naomi Klein, who is also co-director of UBC's Centre for Climate Justice. Another new course on climate justice will be taught by Canadian documentary filmmaker Avi Lewis.
Other courses include health impacts of climate change including infectious diseases, respiratory effects of air pollution and eco-anxiety.
The program also includes a climate action lab, where students tackle a real-life climate challenge. This year, UBC is partnering with the City of Vancouver, which in 2020 approved the climate emergency plan with a goal of cutting carbon pollution by half by 2030.
About 40 students in Ivanochko's lab are currently working on ways to improve Vancouverites' understanding on how to reduce their carbon emissions. City surveys have found that the vast majority of residents say they're concerned about climate change, yet a significantly smaller percentage are knowledgeable of what they can do that makes the largest impact in reducing their carbon footprint.
Many people cited recycling, noted Ivanochko, but that only has a very small impact. The largest sources of carbon pollution in the city comes from burning fossil fuels in vehicles (37 per cent) and in buildings (57 per cent), according to City of Vancouver data.
"So what the students are doing is coming up with creative and innovative ways of engaging the citizens and connecting them with the city's climate action goals, and helping them understand how to really make a difference in the City of Vancouver," said Ivanochko.
The best proposal will be presented at an event organized by City Studio that showcases innovative ideas by local students to city staff.
More than academics, Ivanochko believes the certificate program will help students hone climate-related skills that are in demand in the job market. It helps develop foundational knowledge, which includes the science and climate justice, but also builds team skills, presentation skills and real-life practical applications, she said.
Employers "want students who not only understand an aspect of climate change, like the science, but could understand the broader big picture and work with teams to implement ideas."