"COP27 and the Politics of Power, People, and Place" is proudly presented in partnership by the Pacific Institute for Climate Solutions, SFU Sustainability, and the UBC Sustainability Hub.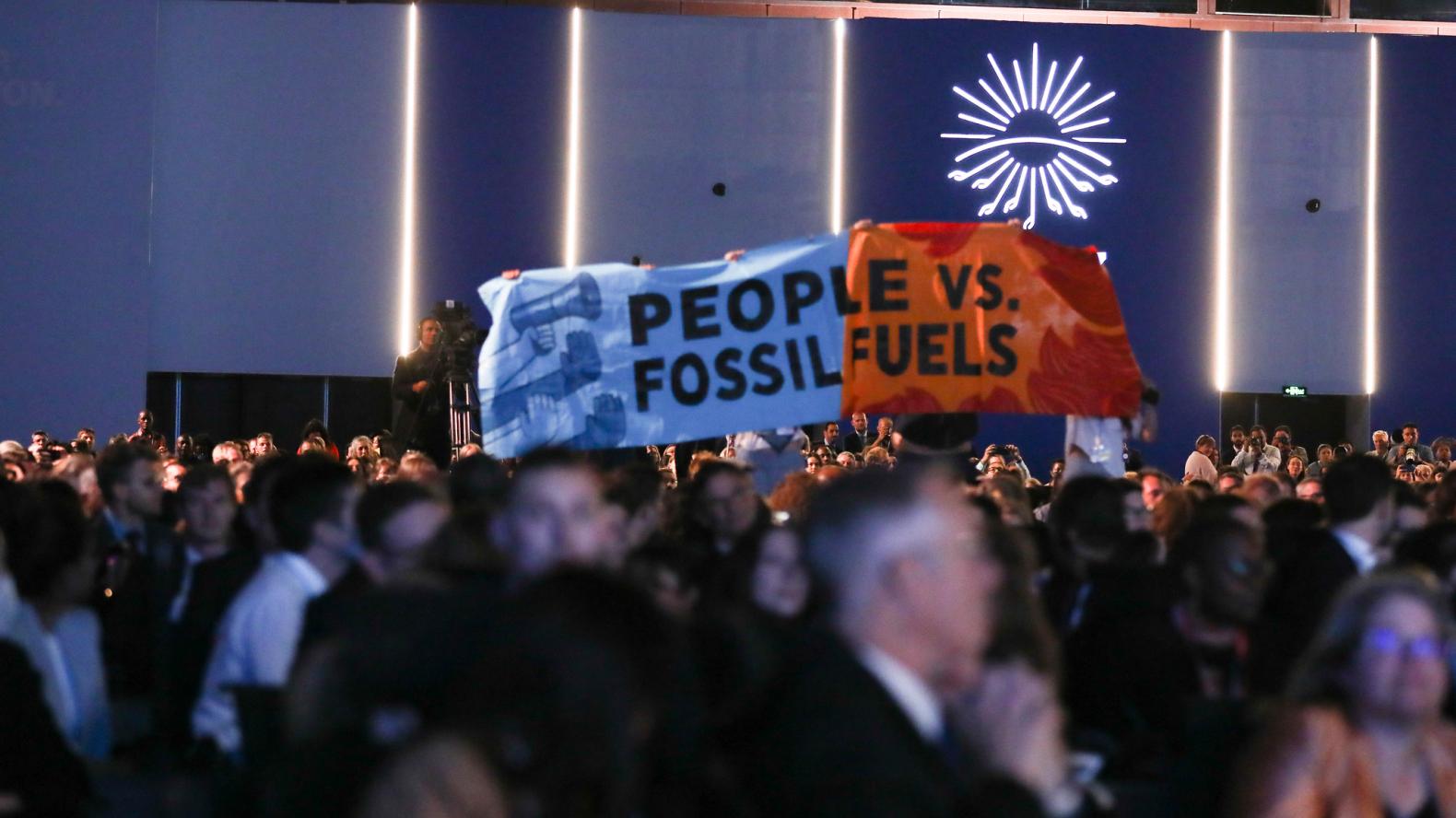 Tuesday, November 22, 2022 - 09:11
Fresh from Sharm El Sheikh, COP27 delegates including students, faculty and staff from Simon Fraser University and the University of British Columbia reflect on their experiences at the global centre of decision making over our collective climate future.
On Wednesday, Dec. 1 at 6 p.m. (PST), COP27 delegates will come together at SFU's Segal Building in downtown Vancouver to exchange ideas and experiences from their participation in global climate negotiations as "official observers".
---
"COP27 and the Politics of Power, People, and Place" is proudly presented in partnership by the Pacific Institute for Climate Solutions, SFU Sustainability, and the UBC Sustainability Hub.
Free in-person and online webinar tickets are now available for students, faculty, staff and the broader climate action community.
Register https://www.eventbrite.com/e/cop27-and-the-politics-of-power-people-and-place-tickets-468854034037
---
Following opening remarks from Dr. Ian Mauro, Executive Director, Pacific Institute for Climate Solutions and Professor of Environmental Studies at the University of Victoria, a keynote from Sherpa anthropologist Dr. Pasang Sherpa, Assistant Professor, Lifeways in Indigenous Asia at UBC, will examine the theme of politics and power from her own unique perspective living and conducting research in Nepal.
A panel discussion featuring student delegates to COP27 with direct experience of climate advocacy, research and implementation will dig deeper. The conversation will cover climate topics such as power and governance, plurality and agency, geographical bias, and consider reflective questions that get to the heart of what progress was made at COP27, what was lacking, and where to focus our energy next.
"COP27 showed how children and youth continue to be a driving force for climate justice. I saw firsthand the need to expand our formal role in climate action at all levels, whether it's in the UN, our national governments, or even our universities. We have the energy, knowledge, and desire to shape our futures, but we just need those doors to be open to us." Paige Hunter, B.Env Candidate in Resource and Environmental Management (Honours), SFU350 member, research assistant, ACT - Action on Climate Team, Simon Fraser University.
Rynn Zhang, Bachelor of Materials Engineering, Faculty of Applied Science, University of British Columbia: "Attending COP27 has helped me to understand the importance of starting and continuing conversations around loss and damage here in Canada and understanding our own positionality on this topic."
"COP27 was an incredible experience to see the ways in which international climate policy is developed, along with discovering who is really pushing for the ambitious climate policies necessary to achieve the goals of the Paris Agreement. It is those who are the least heard who are the most impacted by climate change and there is a true need for meaningful engagement with vulnerable communities in order to protect our world." Alea Mohamed, program manager, British Columbia Council for International Cooperation (BCCIC); Co-president, SFU International Studies Student Association (ISSA).

Speakers:
Living in the Mount Everest region in Nepal, Dr. Pasang Sherpa has spent the last 10 years researching topics including Indigeneity, human dimensions of climate change and the Sherpa diaspora. As a contributing author to the sixth IPCC Assessment Report, Pasang and co-author Chakraborty have published critical reflections on how the IPCC in its role as dominant global climate knowledge producer can open up space for Indigenous peoples and local communities.
As a scientist and filmmaker, Dr. Ian Mauro's research and multimedia projects explore climate science, society and sustainability, and the vital role of local and Indigenous knowledges. He has developed community-based projects from coast to coast to coast, and led the creation of the Climate Atlas of Canada, which showcases much of this work and includes First Nations, Métis, and Inuit knowledges, data and resources. Mauro's films include 'Qapirangajuq: Inuit Knowledge and Climate Change', which he co-directed with acclaimed Inuk filmmaker Zacharias Kunuk and 'Beyond Climate', a feature film about climate change in BC, narrated by David Suzuki. He joined the Pacific Institute for Climate Solutions (PICS) as executive director in November.
-30-
Media contacts:
Jon Garner, Manager Communications & Engagement, Sustainability Hub
jon.garner@ubc.ca
604-202-5296
Cindy MacDougall, PICS Communications
picscomm@uvic.ca
250-853-3626