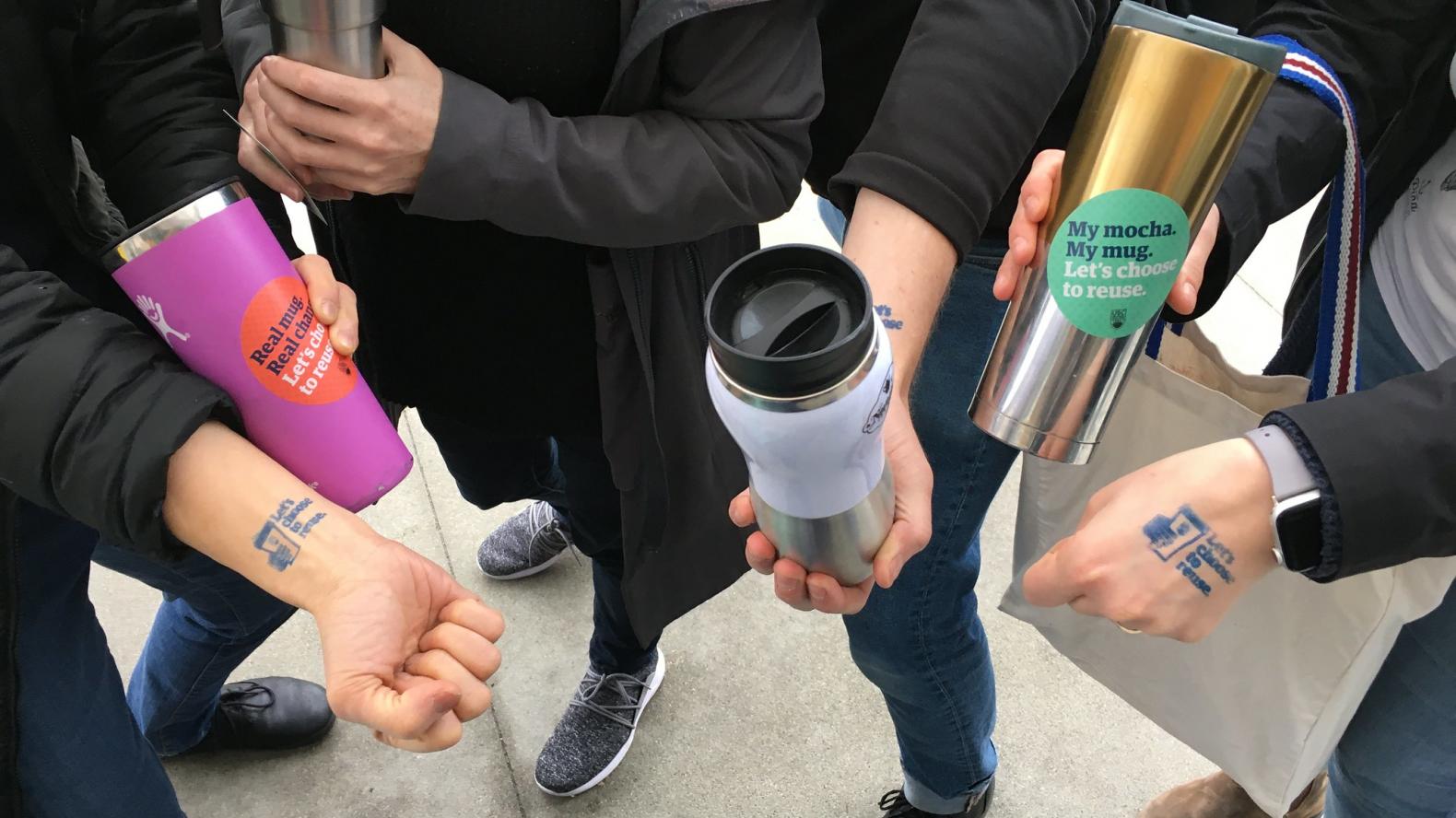 28 February 2020
At UBC, thousands of people enjoy hot drinks at campus cafes every day, making paper cups a huge source of unnecessary waste.
In 2018, a student-led petition gathered over 4,000 signatures from the campus community calling for a campus-wide ban on single-use plastics. To encourage UBC students, faculty and staff to bring their own reusable mug, UBC Sustainability introduced UBC's first ever Choose to Reuse week from February 11th to 13th.
UBC Sustainability volunteers distributed reusable mugs to people outside coffeeshops and cafes. By playing an interactive mug-pong game, and learning about the waste impacts of paper cup use, over 1,200 reusable mugs were distributed to students, staff, faculty, and campus visitors. Participants had the option of choosing from a selection of donated vintage coffee mugs, or reusable takeout mugs generously donated by the Agronomy Road branch of Starbucks. Engagement teams also helped people choose from a range of UBC-branded steel coffee flasks at a whopping 30% discount from the UBC Bookstore.
UBC is working with partners to lead the region in reducing single-use items and to make an impact far beyond our campus community. Insights from this campaign will be used to inform follow up activities to build on this initiative in the fall.