The International Health Promoting Universities & Colleges Steering Group is pleased to announce the availability of four new translations of the Okanagan Charter for Health Promoting Universities & Colleges in Bulgarian, French, German, and Spanish.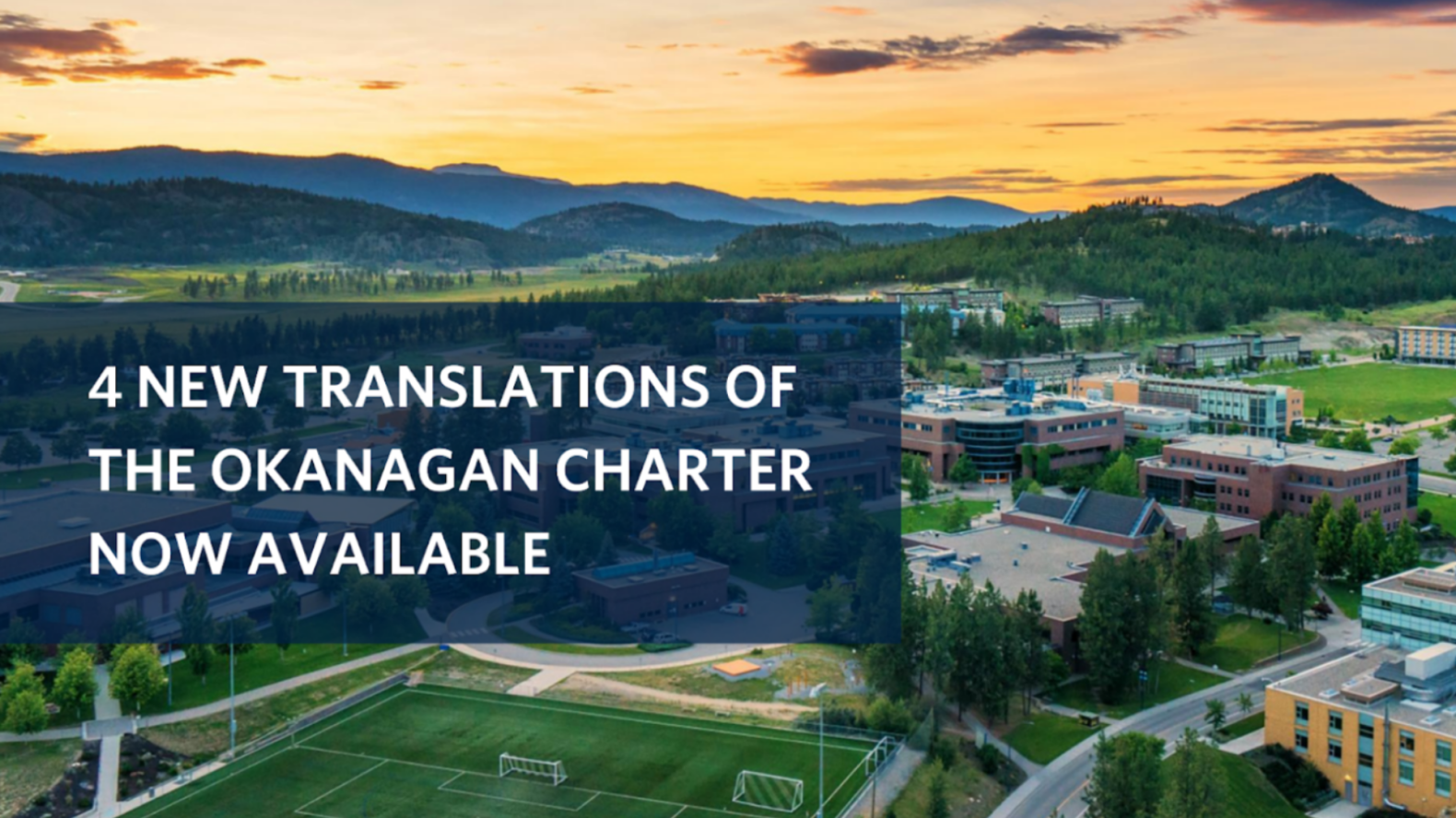 Thursday, May 4, 2023 - 11:00
The Okanagan Charter is a framework that calls on higher education institutions to embed health and wellbeing into all aspects of campus culture, operations, and academic mandates. The Charter was first developed in 2015 at the International Conference hosted in Kelowna, BC, Canada on the Okanagan Campus of the University of British Columbia. It has since gained global recognition as a leading guide for higher education.
The translations are hosted in the UBC Library's digital Open Collection alongside other proceedings for the International Conference on Health Promoting Universities & Colleges (7th, 2015).
Five language translations of the Okanagan Charter are now available for download:
With the launch of these new translations, the Okanagan Charter is now accessible to millions of people who speak German, Spanish, French, and Bulgarian. This is an important milestone in our efforts to increase the adoption of the Charter in higher education around the world.
"We are excited to see the Okanagan Charter expand its reach and impact globally," said Matt Dolf, Co-Chair of the International Health Promoting Universities & Colleges Steering Group. "By making the Charter available in different languages, we hope to empower more institutions and individuals to take action towards creating healthier and more sustainable campuses."
These translations were developed thanks to numerous contributors from the Universidad Rey Juan Carlos, Spain; the Medical University of Varna, Bulgaria; the Universität Klagenfurt, Austria; the Université Laval and the University of Ottawa, Canada; the International Union for Health Promotion and Education (IUHPE), and the Réseau francophone international pour la promotion de la santé (RÉFIPS).
We encourage higher education institutions, students, faculty, and staff to use the Charter as a guide to promote health and wellbeing on their campuses.
For more information, please contact:
International Health Promoting Universities & Colleges Steering Group
https://www.healthpromotingcampuses.org | internationalhpcn@gmail.com