Throughout the week of March 6-10, over 100 independently organized workshops, panels, and other interactive programming will take place on participating campuses across the country to raise awareness of and engagement with the 17 SDGs.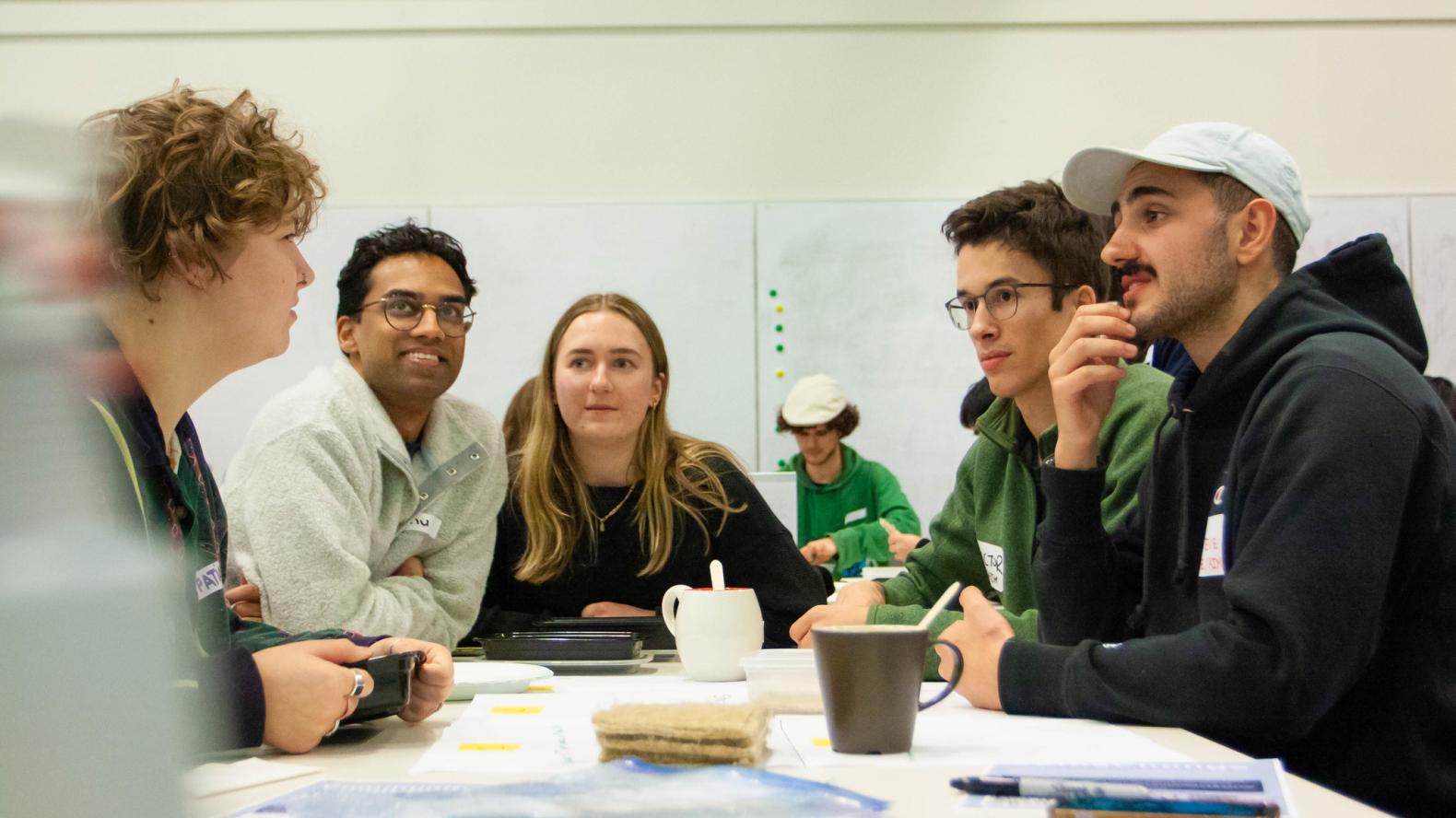 Monday, March 6, 2023 - 09:49
Colleges and institutes Canada (CICan), SDSN Canada hosted by the University of Waterloo, and the Sustainability Hub at UBC, today, officially opened the first-ever SDG Week Canada. Modelled after the United Nations' Global Goals Week, SDG Week Canada is a chance to showcase and accelerate action on the UN's Sustainable Development Goals (SDGs) across college, institute, and university campuses in coordinated and collaborative ways that are also uniquely Canadian.
Throughout the week of March 6-10, over 100 independently organized workshops, panels, and other interactive programming will take place on participating campuses across the country to raise awareness of and engagement with the 17 SDGs.
Each event enables post-secondary institutions to come together and across disciplines to advance the SDGs, to learn from each other to better integrate the guiding values of the SDGs across programming, and to build long-term momentum for SDG action across the sector.
 The SDGs are a blueprint for collaboration to create positive change. They are a global call to action for countries, communities, and campuses to come together to co-create solutions to the fundamental challenges facing the global community – like poverty, hunger, inequality, and climate change – and lay the groundwork for a long-term equitable, peaceful, and prosperous future. 
To increase awareness and engagement for SDG Week Canada, participants and event organizers are encouraged to post widely on social media using the hashtag #SDGWeekCanada or #SemaineODDCanada.  
"A simple, bold promise lies at the heart of the SDGs: end poverty and leave no one behind. The SDGs are even more important as the world adjusts to the strain of the third year of the global pandemic and reels from a growing number of extreme weather events exacerbated by climate change. UBC is excited to co-organize the first national SDG Week and work with universities and colleges across Canada to increase awareness and action on the global goals. Our SDG work is critical as we pursue our vision to inspire people, ideas and actions for a better world." Linda Nowlan, Senior Director, Sustainability Hub.
"In everything we do, we use the SDGs as a framework for collaboration to ensure that our actions contribute to positive change for people, communities, and the planet. That's why CICan is proud to support SDG Week Canada and celebrate the many ways colleges and institutes champion sustainability across every discipline. This week, and every day, the work our members do is absolutely essential to equipping Canadians with the skills and knowledge to build a sustainable future." Denise Amyot, President and CEO, Colleges and Institutes Canada.
 "We're halfway to the deadline to complete the SDGs mandate and much work remains to be done. SDG Week Canada is our opportunity to rise to the occasion and push for change throughout the country. Canada's universities and colleges are natural leaders in this field. By advancing research, education, and building new community partnerships, we can create the solutions needed to tackle our biggest sustainability challenges." Bruce Frayne, Chair of SDSN Canada and Dean of the Faculty of Environment, University of Waterloo.
--
About Sustainability Hub at UBC
UBC has committed to the integration of our operational and academic efforts in sustainability and the Sustainability Hub, established in 2010, is our way of advancing this broad goal. The Sustainability Hub undertakes key cross-cutting functions such as connector, curator and facilitator of a wide breadth of sustainability programs and activities across campus.
In partnership with many other groups, we help integrate and enhance sustainability themes into teaching, learning, and student engagement activities, support interdisciplinary urban research, advance regional and international engagement with sustainability partners, manage UBC's Centre for Interactive Research on Sustainability, and host the UBC office of the Pacific Institute of Climate Solutions. Our five-year strategic plan outlines how we will activate our mission, "Inspiring people to act upon the planet's most urgent challenges through UBC's academic and operational sustainability leadership". 
About Colleges & Institutes Canada
CICan is the national and international voice of Canada's largest post-secondary education network. It advocates, builds capacity, and drives knowledge to strengthen Canada's publicly supported colleges, institutes, CEGEPs, and polytechnics. With more than 95% of Canadians living within 50 km of a member institution, and thanks to its extensive reach around the globe, CICan works to future-proof communities in Canada and abroad.
About SDSN Canada
The Sustainable Development Solutions Network (SDSN) of Canada works to mobilize Canada's universities, colleges, and knowledge institutions to foster solutions, integrated approaches, and joint learning opportunities towards the achievement of the SDGs. The network is part of a global SDSN community that includes many of the world's top sustainability professionals, working together to develop leading SDGs tools and services, open-access educational platforms, scientific modelling and policy pathways, and robust data initiatives. SDSN Canada is hosted at the University of Waterloo.