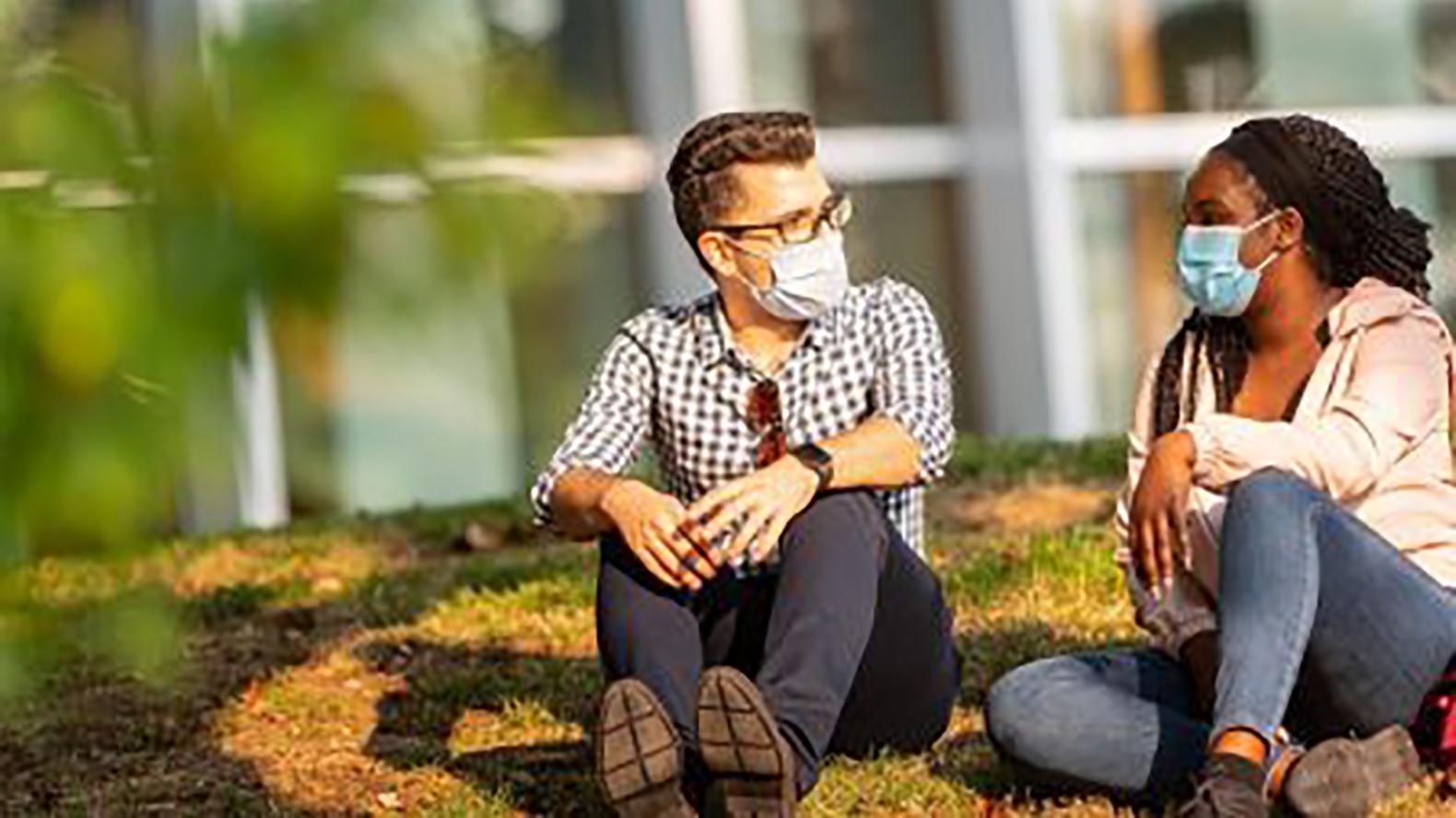 Tuesday, September 21, 2021 - 15:51
New funding for student climate emergency action demonstrates the power of student advocacy and UBC's institutional leadership on climate justice.
Advocacy by members of the student-led UBC Climate Hub, working closely with elected AMS and GSS student leaders, led to support by the administration for the creation of a $1.5 million Climate Emergency Fund (CEF) made up of incremental funding from tuition fees.
The Fund was open over winter 2020-21 to proposals from programs and projects at UBC Vancouver that advance one or more of the following priorities selected by students that informed the Climate Emergency Task Force report:
Foster a Culture of Engagement & Advocacy on Climate Action
Support Community Wellbeing in the Face of the Climate Crisis
Expand Climate Education Opportunities and Resources for the UBC Community and Broader Public
A unique Advisory Committee co-chaired by a student and a staff person and composed of equal numbers of students and faculty/staff evaluated the submissions before recommending distribution of the Fund to the final decision-makers: Andrew Szeri, VP Academic, and Ainsley Carry, VP Students.
The 12-member Committee met twice in late spring 2021 to discuss and analyze the seven proposals received in response to a targeted call to existing programs. The Committee had lively discussions and applauded the student leadership in creating this Fund, which could well be a global first.
The Committee recommended all seven proposals for full or partial funding as the total amount requested exceeded the $1.5 million amount of funding available.
Funds were awarded to:
$362,100.Climate Hub 2.0: increased climate-related community building, advocacy, and justice.
$323,500. Collaborative Research PHD: Pilot a collaborative PhD cohort on the climate emergency.
$281,143.The UBC Sustainability Initiative: Accelerating and Amplifying UBC Sustainability Initiative's Climate Action Programs.
$201,762. Centre for Community Engaged Learning: A Social Impact Lab: Activating Student Change Agents on the Climate Emergency.
$162,435.Campus and Community Planning: SEEDS applied research and engagement and outreach programs. A proposal for, "Accelerating UBC's Climate Emergency Response: Student-led Interdisciplinary Applied Research, Engagement and Knowledge Mobilization."
$143,500.Public Scholars Initiative: Climate Emergency Scholars Group.
$24,460. Climate Justice UBC: Funding to support coordination of activities.
---
Advisory Committee Members
Co-Chairs:
UBC Sustainability Initiative, Senior Director, Linda Nowlan
UBC Student Governor, Former AMS Vice President of Academic Georgia Yee
Members:
Nafeesa Alibhai, Student Director, UBC Climate Hub
Jess Dempsey, Associate Professor, Geography
Matt Dolf, UBC Wellbeing Director, Office of the Vice-President, Students
Amanda Giang, Assistant Professor, Mechanical Engineering
Kimani Karangu, GSS President
Jason Pang, AMS, AVP Sustainability
Britt Runeckles, Climate Justice UBC
Aviva Savelson, Senior Manager, Public Engagement, Campus and Community Planning
Balsher Singh Sidhu, IRES Graduate Student
Serbulent Turan, Public Scholarship Coordinator, Graduate Programs