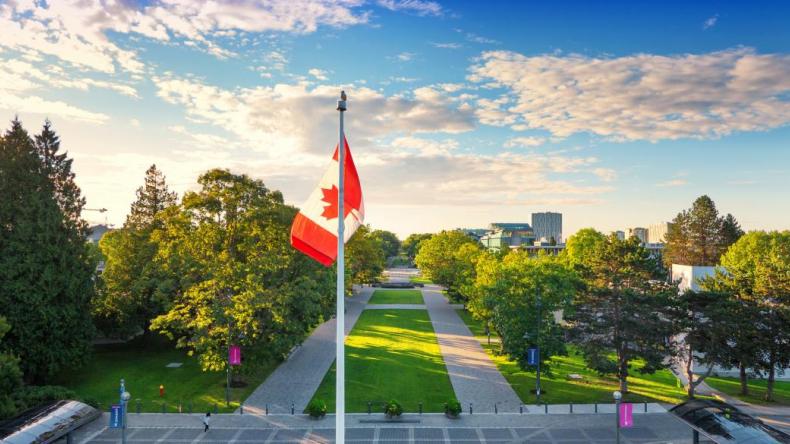 25 June 2017
Among the many issues facing regions, nations and the world, urbanization and climate change are at the forefront.
In response to those challenges, the 2017 International Sustainable Campus Network (ISCN) conference, co-hosted by the University of British Columbia and the City of Vancouver, convenes leading higher-education organizations to explore how city-campus collaborations can advance climate action and sustainability. Over 140 delegates from 80 universities across 30 countries attended this year's event.
Globally, climate change is the biggest sustainability issue of our time, with cities providing some of the biggest opportunities for climate action. As of 2014, 54 per cent of the total global population lives in the cities. By 2050, United Nations estimates indicate that number will increase to 70 per cent.
"The conference brings together the international higher education community in order to explore city-campus collaborations as a way to accelerate a sustainable urban transformation globally," says James Tansey, Executive Director with the UBC Sustainability Initiative. "Cities are the most important sites for innovation related to climate change."
Tansey also highlighted the crucial role universities play in catalyzing this innovation by exploring, generating and demonstrating new ideas.
"UBC's collaboration with the City of Vancouver, including through the Greenest City Scholars Program, enables us to apply our research and expertise and mobilize knowledge in support of City's climate action goals."
This year's program provided attendees with practical insights into city-campus collaborations, including through a City and Campus Strategic Relationships dialogue session and an Ideas Lab workshop – an opportunity for delegates to explore the Greenest City Scholars Program and engage with graduate students working on projects in support of the Greenest City Action Plan.
"Our annual conference is one of the cornerstone activities of the ISCN. It provides an opportunity for those deeply involved with campus sustainability to gather, cross-pollinate ideas, learn, and overall further sustainability in higher education." says Zena Harris, Executive Director of the ISCN.
"We are thrilled to be working with conference co-hosts, the University of British Columbia and the City of Vancouver."
"This is a great opportunity for the City of Vancouver and our efforts to become the greenest city," said Doug Smith, Director of Sustainability at the City of Vancouver. "Hosting the ISCN provides a platform to share information, collaborate and problem solve with sustainability experts from around the world."
An ISCN conference first, this year UBC tracked its daily travel, food, energy, waste and attendee satisfaction and physical activity as a way to assess conference impact, encourage participants to be sustainable, and inform future conference planning.
With more than a 20-year history of sustainability achievement and global recognition, sustainability is more than a subject of inquiry at UBC; it's a way of life. As the first university in Canada to develop a sustainable development policy and open a sustainability office, we have woven sustainability into every aspect of our institution, from our infrastructure and operations to our research and education.
As UBC enters its second century, our work as a sustainability leader and agent of change is only just beginning.