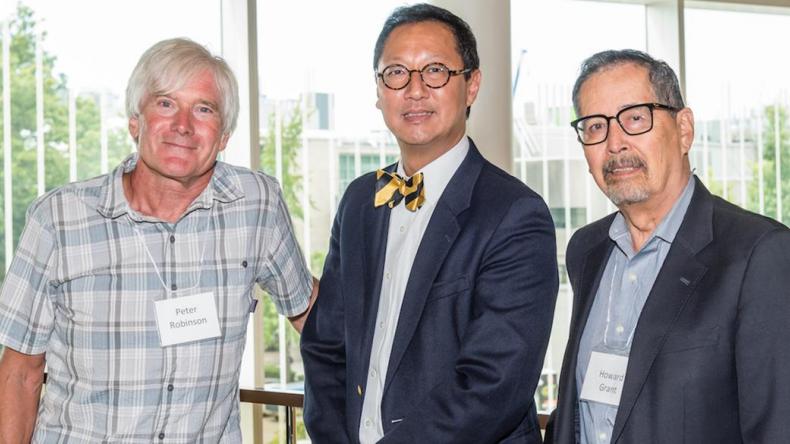 Friday, July 20, 2018 - 15:36
On July 18, UBC President Santa J. Ono hosted nearly 50 climate action leaders and thinkers from business, government, utility and the non-profit sector, alongside UBC's senior leaders and researchers, to explore resilient partnerships for climate action in the Metro Vancouver region.
Led by facilitator Peter Robinson (co-owner, Hedgerow Farms; former CEO of David Suzuki Foundation, MEC, BC Housing), the President's Roundtable explored three important areas (1) challenges and barriers to the region in achieving its climate action commitments; (2) how partnerships can overcome these challenges and barriers; and (3) how UBC can support strong regional partnerships.
The discussion focused specifically on how resilient partnerships might be created to encourage more effective cross-sectoral collaborations that endure political and economic cycles and address the catastrophic impacts of climate change.

Action-orientated discussion to support cross-sectoral cooperation
The Roundtable explored new opportunities and partnership models that build on successes to date, fortify existing initiatives, and help identify ways to tackle key challenges together.
Some of the ideas discussed included new decision-making frameworks and tools, different financing and cost allocation models, new methods to mobilize resources across jurisdictional boundaries, and new pathways and policy frameworks for GHG-intensive industries.

Learning and sharing innovative sustainability practices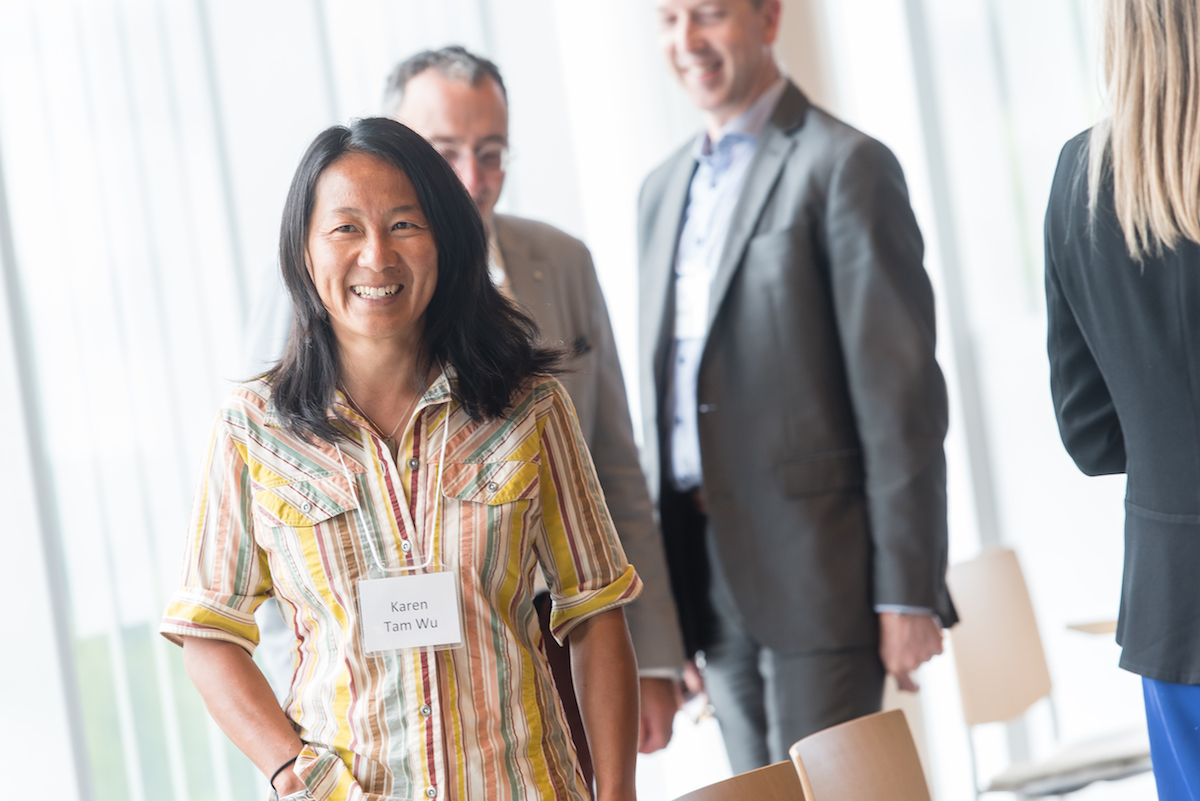 The President's Roundtable is another example of how UBC works with partners in private, public and non-government sectors to learn more about sustainability and share innovative, regenerative practices on and beyond the campus.
At the Roundtable, UBC leaders and partners shared information on many areas including sustainable building and alternative energy research, and explored further collaboration that can be acted on to accelerate positive change.

UBC to share findings with UC3 network across North America
Climate leadership is a defining characteristic of UBC and the Metro Vancouver region. In 2016-17, UBC achieved a 34 per cent reduction in Vancouver campus emissions, relative to 2007 levels, surpassing a target of 33 per cent despite significant increases in building space and student population.
The university also recently updated its climate action plan and is now aiming for a 67 per cent emissions reduction by 2020 through expanding the bioenergy facility and deeper building energy retrofits.
Following the Roundtable, UBC will work with other University Climate Change Coalition (UC3) members to determine if the Roundtable's learnings can be applied more broadly to address issues faced by jurisdictions across North America.
UBC will join UC3 partners at Global Climate Change Summit in September, and will report recommendations to UC3 later this fall.