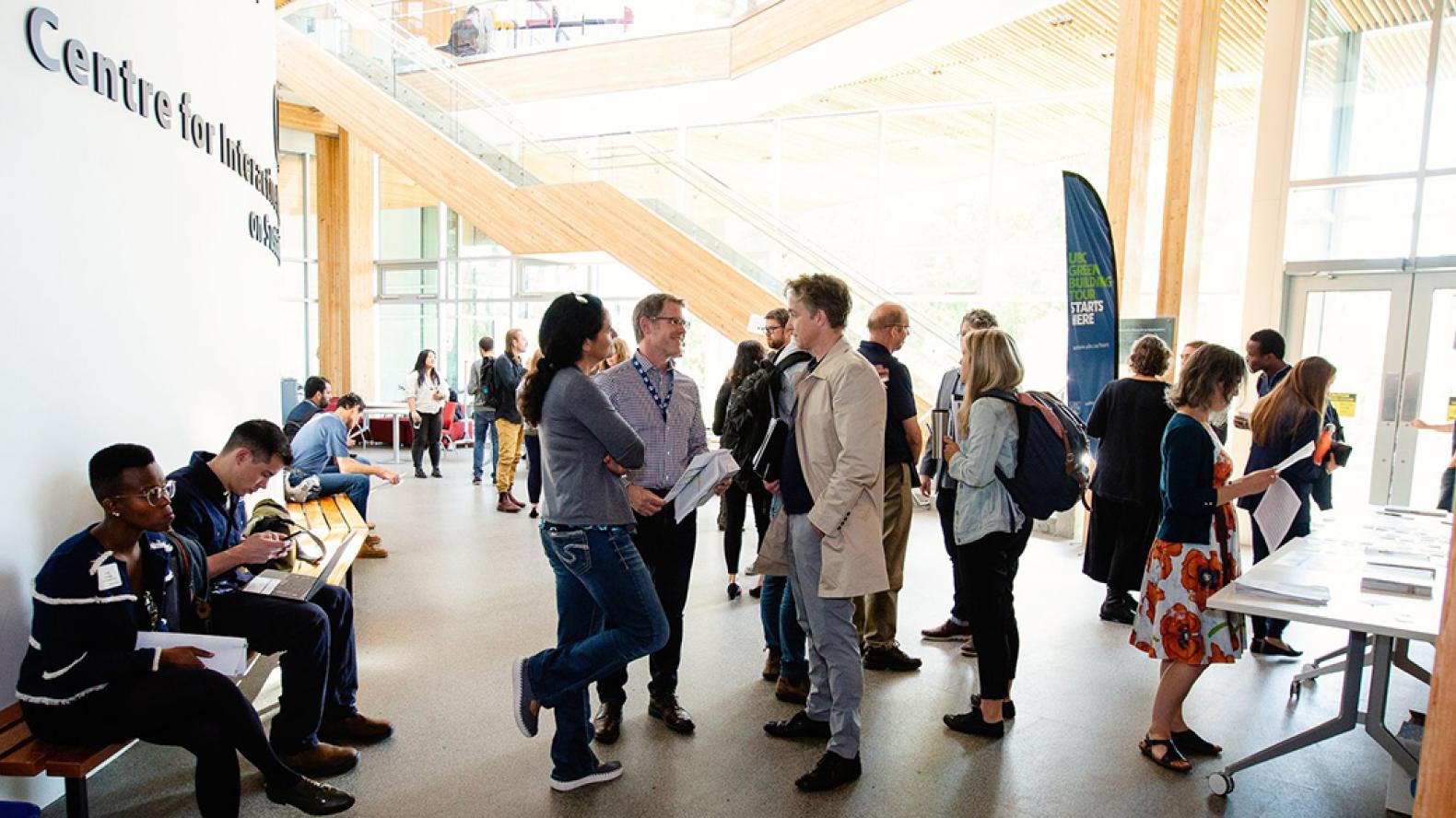 3 October 2018
October 3, 2018
On September 27, the Research to Action: Advancing Urban Sustainability conference provided the opportunity for UBC Sustainability Scholars to present their research to staff, faculty, industry leaders, and their fellow students.
Since launch, the UBC Sustainability Scholars program has expanded to engage more than 200 students who together have completed over 50,000 hours of research towards addressing social, economic and environmental sustainability issues. In his opening, James Tansey, Executive Director of the UBC Sustainability Initiative noted that the program's growth has been, "driven by strength of its champions" – our partners across the region.
This year the conference welcomed Robyn Wark as keynote speaker. Robyn, Team Lead for the Sustainable Communities Program at BC Hydro, offered valuable insights in creating sustainable communities. Robyn highlighted the importance of "deep partnerships" in building capacity, knowledge, and collaboration around energy efficiency within the construction industry.
Following the keynote speech, attendees disbursed to different meeting rooms to hear the Scholars talk about their project work. The Sustainability themes were diverse, including food waste, textile waste, climate resilience, greenhouse gas emission reductions, green buildings, and community wellbeing. Attendees had the opportunity to move around to different sessions of interest, while meeting and mingling with like-minded individuals.
The wealth of new insights shared at the Research to Action conference demonstrates the value of applied research by UBC Sustainability Scholars, and the commitment of organizations across Metro Vancouver to tackling some of our most challenging sustainability issues.