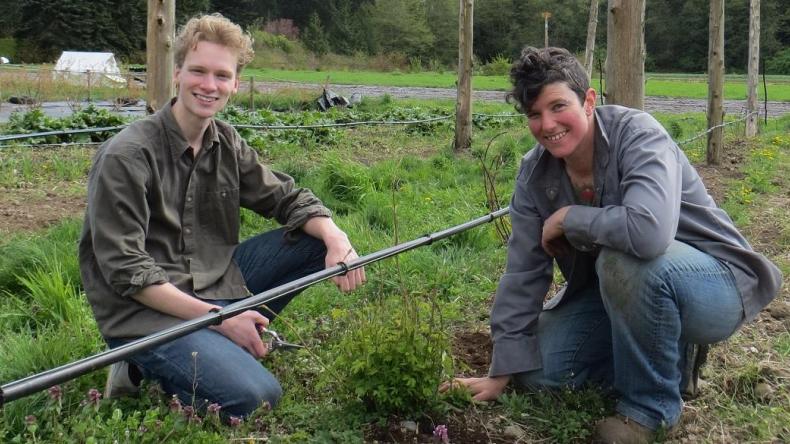 7 July 2014
Jeffrey Preiss
Cascade, Mt. Hood, Fuggle and Golding are the only four that remain. But growing and flourishing, these four hop varieties stand tall thanks to the passion and sweat of the UBC Hops Farm Intern.
There has been a steady growth in microbrewing in Vancouver. Alongside growth has been a willingness by local home brewers to purchase local hops. Add the fact that students love almost anything to do with beer, and a perfect match is made.
The UBC hopyard—a sustainable, organic, small-scale, and community centric hop farm—is located at the UBC Farm. It supplies hops grown exclusively in Vancouver. Blake Allen, a human geography major graduating this spring, was the 2013 hopyard intern and responsible for the hops.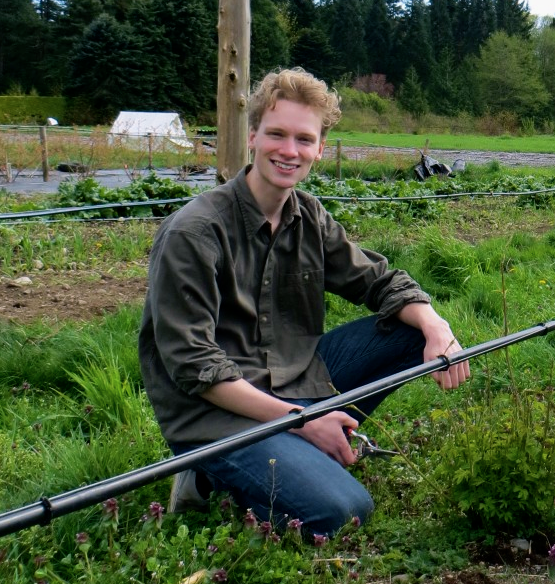 It's easy to visit the farm with Blake whose eyes are filled with pride as he speaks about the hops. "I have brewed three batches of beer myself with the hops from the farm. One of them was the best batch of brew I ever made hands down," states Blake.
Before becoming the intern, Blake had been obsessed with learning all he could about hops. "You would have seen me with a hop book in my hands almost everyday." Nothing held him back when he heard about the internship. It was the perfect opportunity to integrate his personal passion with his academic study.
The hopyard was originally started in 2010 as self-directed student project undertaken by Scott Bell. Planting rhizomes, the clips of root shoots, grew the hops which now easily reach 10 to 12 feet high. Hops are perennial and rigorous, and they attach to almost anything as they shoot upwards.
"The most fantastic feeling is when I go to the farm after not being there for a few days and see that the hops have grown another foot," says Blake with a hand gesture reaching up to the sky. "It's quite magical to see that progress."
Under Blake's care, 2013 was the first substantial year of growth for the hopyard. Blake turned his attention on continuing to build relationships with Vancouver's home-brew community and created a business marketing plan to promote a u-pick that took place in late August.
Blake not only learned hands-on skills on how to grow and maintain hops, but also the business, marketing, and community outreach sides of farming. Skills he can apply beyond his outdoor classroom. His internship included a directed studies course with Dr. Jim Vercammen. In addition, Blake worked closely with UBC Farm staff.
Now that Blake is graduating, he hopes the hopyard will continue to succeed. And even though the vines are just beginning to grow for this summer, you can bet that Blake is already planning to visit during the 2014 harvest season in late August.
June 3, 2014