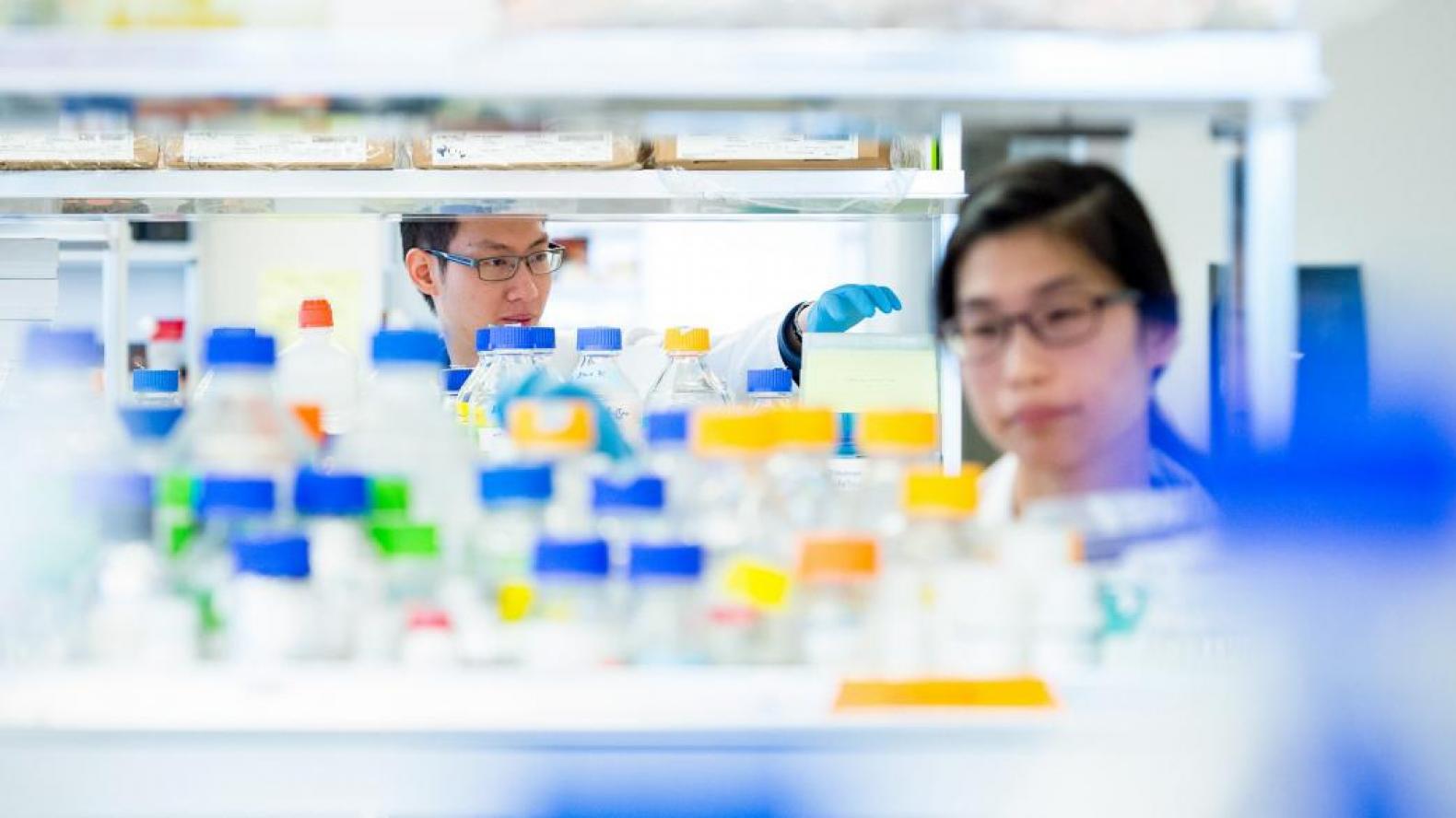 15 June 2016
One hundred and twelve participants, forming 18 teams, from 11 buildings across two campuses competing in one challenge: to make their research labs more energy efficient.
Laboratory spaces use 10 times more energy than other types of spaces on campus as a result of high ventilation rates and energy intensive equipment necessary to support research.
The Lab Energy Challenge, which took place April 19-May 13, was a fun opportunity for researchers to make small, sustainable improvements to their labs and conserve energy. The competition supports UBC's Climate Action Plan and energy reduction goals by engaging and educating lab users about best practices in energy conservation.
"Saving energy is very easy, you just need to be aware of simple things you can do," states Rhonda Hildebrandt a member of the Mighty Mice team from the Centre for Comparative Medicine.
"It is too easy to go into autopilot mode when you are busy and not think of these things. The challenge provided an excellent and practical way to be reminded."
Over the course of four weeks, researchers formed teams and worked together to complete up to 11 energy conservation activities. There were two categories of participation: one for labs with ultra low temperature freezers and those without. Overall, participating teams completed 109 energy conservation activities.
'Chilling Up' the freezers from -80C to -70C was one of the key actions the competition focused on. Chilling up creates significant energy savings, while maintaining a safe storage temperature for research samples. During the Challenge, 5 freezers were chilled up, resulting in 7,635 kwh/year in energy savings.
"Learning how much energy our laboratories consume was a big eye-opener," states Amanda Johnson, a member of the Wood Whackers team from the Wood Science department. "Once you are aware of that, it's easy to take little steps at a time to make your lab greener."
Awards were presented at the Green Labs Lunch and Learn on May 17th, held at the Liu Institute for Global Issues. The race was so tight four teams tied in the freezer category. The winners were:
Freezer Category
Mighty Mice (Centre for Comparative Medicine)
Gatsuuchi Mold (Microbiology & Immunology, Zoology)
Biotechnology & Bioenergy Group (Wood Science)
Team Sheldon (Centre for Blood Research)
Non-freezer Category
Wood Whackers (Wood Science)
The challenge was organized by Campus + Community Planning, Risk Management Services, and Energy & Water Services, with funding from BC Hydro and support from Prism Engineering.
More information about the Lab Energy Challenge can be found online.