The Zero Waste Squad is a peer-led volunteer program open to all UBC students – brought to you with support from UBC Sustainability. PLEASE NOTE: Due to COVID-19 and its impacts on events, the Zero Waste Squad has been on a one-year hiatus and will be returning in Fall 2021. Updates will be shared here and we look forward to you joining us in the future.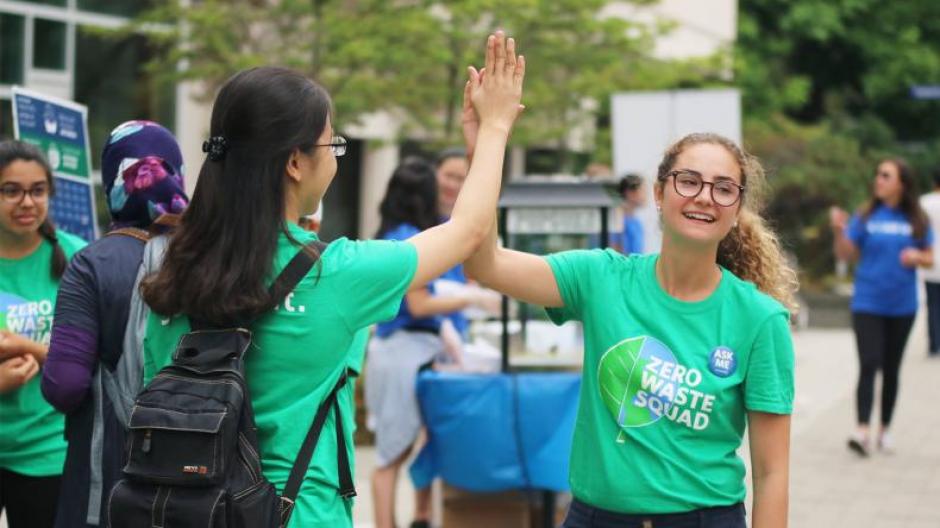 How It Works
Zero Waste Squad members volunteer for 2 or 3 shifts per semester to educate the campus community about recycling and composting, and help reduce waste from events.
All UBC undergraduate and graduate students can apply to be a Zero Waste Squad member. Simply fill out our online application, let us know when you are available, and why taking part interests you.