UBC Food Asset Map
Learn more about the campus food system by browsing the UBC Food Asset Map for the Vancouver campus below.
These assets are also contained in a spreadsheet, located here. This spreadsheet allows users to filter assets by category, search by keyword, and more.
What is a food asset?
For the purposes of this project, a food asset is a resource, facility, program, place, knowledge hub or service that supports a food system (from field to fork to compost) and may provide people the opportunity to learn about, grow, access, cook, eat, share or dispose of healthy and culturally important food. Food assets should be integrated to build community and enhance the environmental, economic, social and nutritional wellbeing of the UBC Vancouver campus.
UBC Food Asset Map
Instructions
Click the

to reveal a sidebar that lists the map's 10 layers. Toggle these on and off by clicking the checkbox next to each layer, and click the small, grey arrow beside each category to reveal its assets.
Click on the
to reveal information about the asset.
Select the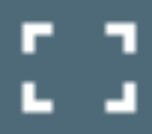 buttom to expand the map, which allows you to use its search feature. Click the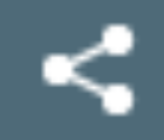 to share the map.
Project Details
The UBC Food Asset Map is part of the project, "Mapping UBC Food Assets," sponsored by UBC Wellbeing as part of the Sustainability Scholars program. This project was completed by graduate student Wendee Lang under the direction of Dr. Tara Moreau and in collaboration with SEEDS and the UBC Food System Project. The final project report will be made available in September 2018.
Every effort has been made to reach out to the organizations and groups identified on this map.