The Food Security Initiative (FSI) co-founded by UBC Wellbeing, SEEDS Sustainability Program and Faculty of Land and Food Systems, is a cross-disciplinary initiative operating in both Vancouver and Okanagan campuses, that strives towards a holistic, university-wide, and systems-based approach to harness scalable solutions in alleviating household food insecurity and promoting community food security.
Student-led applied research, leadership, and advocacy work has been foundational to campus food security initiatives and will continue to inform, advise, and activate various best practices and solutions towards campus food security.
By participating in an FSI collaboration, you can:
Join an interdisciplinary platform to collaborate on applied research and initiatives to generate scalable solutions along the food security continuum

Strengthen your knowledge, from diverse disciplines and perspectives, about household food insecurity, community food security, and wider systemic transformation needed for holistic solutions for food security

Support national, provincial, and local coalition building and advocacy efforts to address the root causes of food insecurity

Create cohesion in advancing food security through stronger network and fostering collaboration

Build a community of practitioners and incorporate diverse perspectives, including lived experiences, into understanding and finding solutions for food security

Grow your network and make interdisciplinary connections with campus operational practitioners, faculty members, students and community

Inform emerging and existing UBC policies to address food security, including but not limited to fostering food justice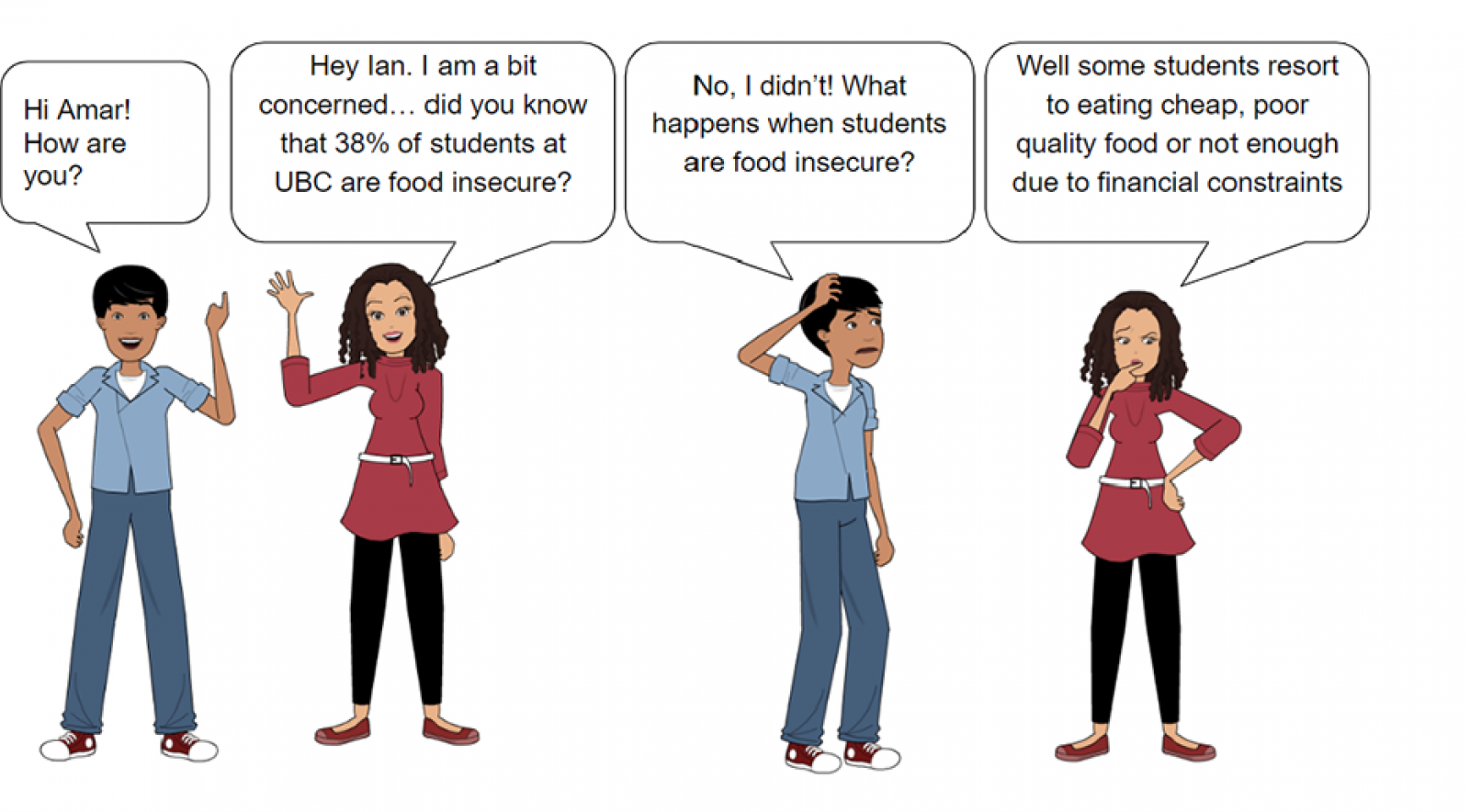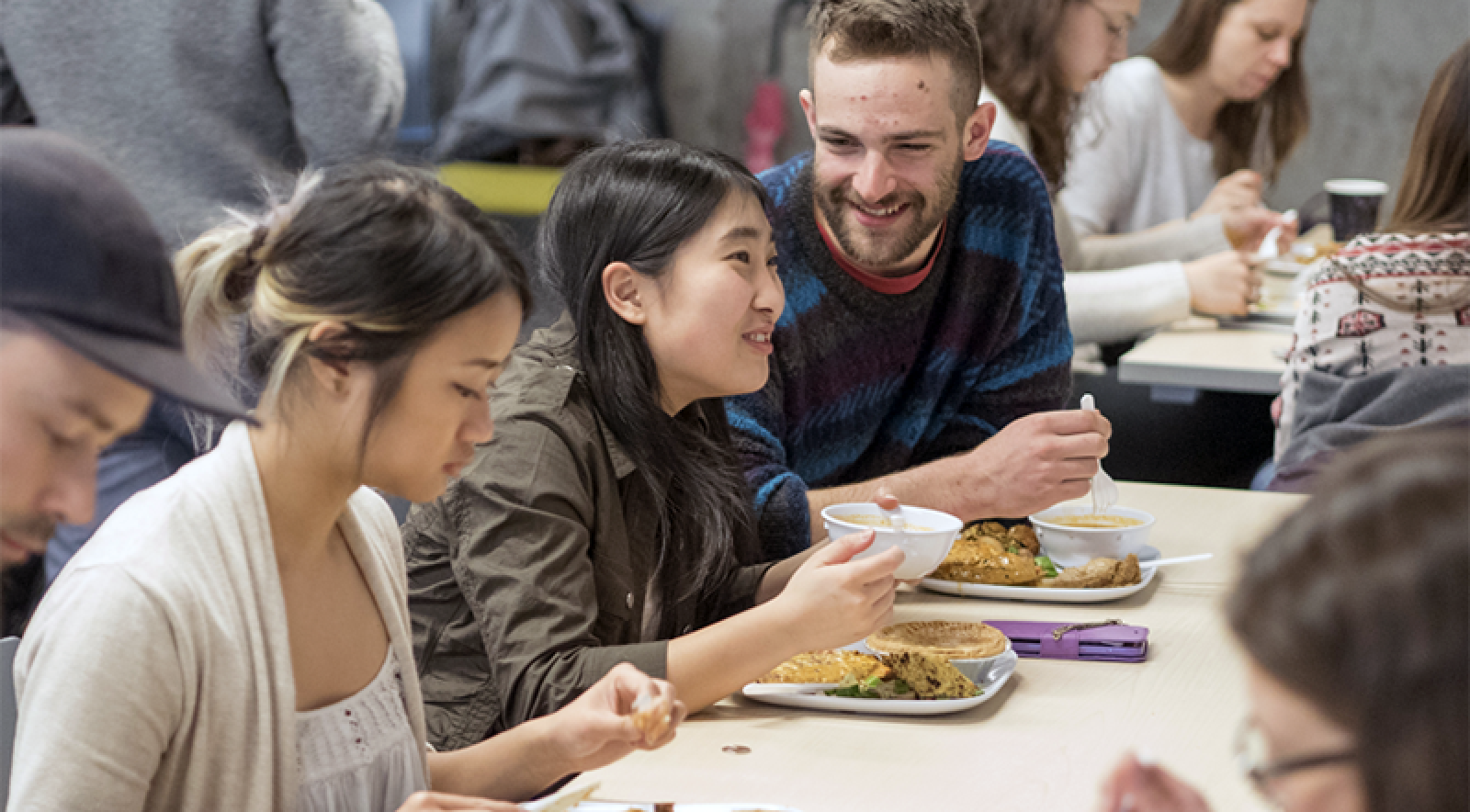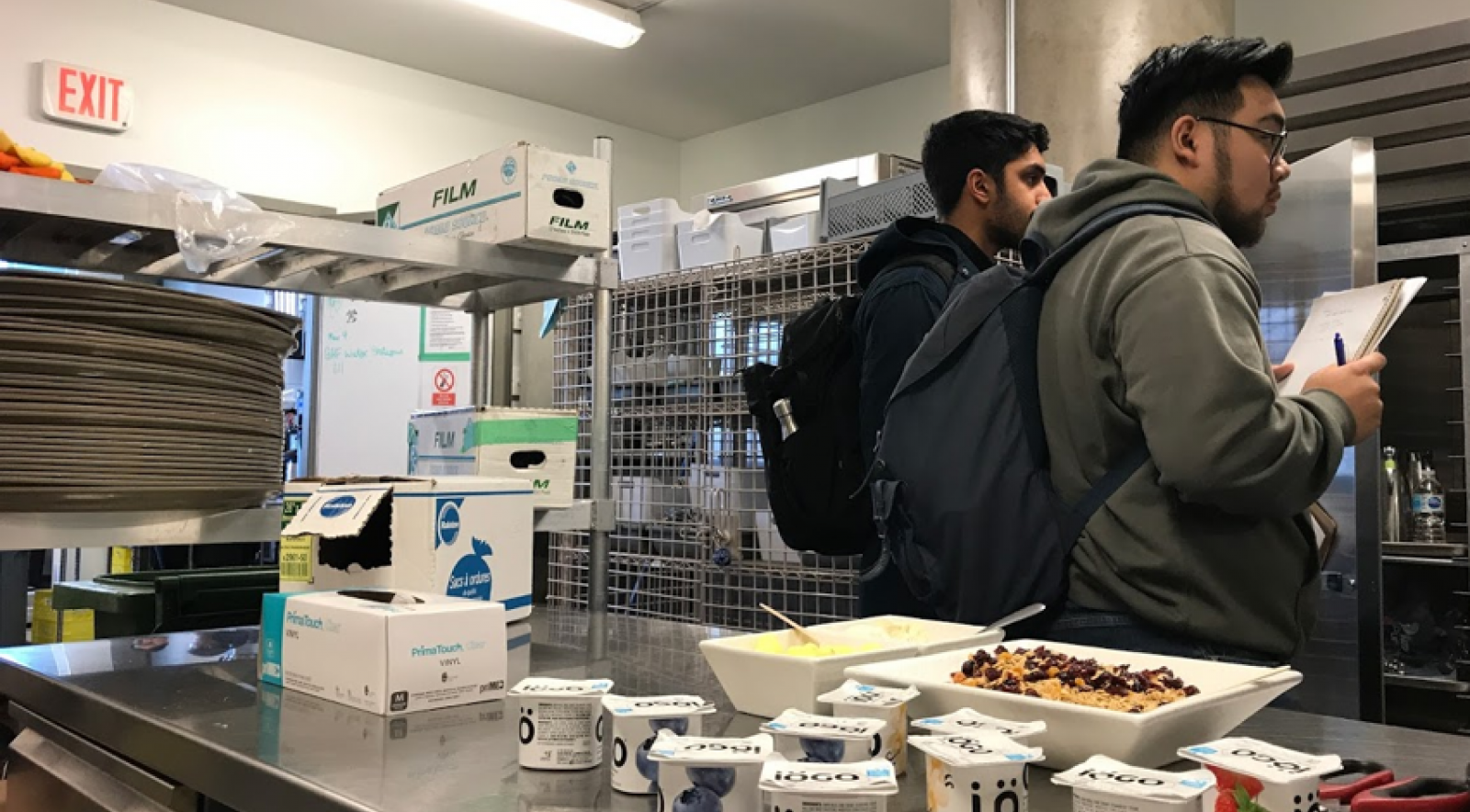 ABOUT
The Food Security Initiative (FSI) brings together diverse students, faculty, staff and community stakeholders to collectively and collaboratively promote food security. Understanding the need to address this issue with a holistic, collaborative, and whole-systems approach, we aim to create scalable solutions that spans across downstream relief efforts, upstream preventative measures, and critical engagements with systemic inequities.
The birth of the FSI is a culmination of years of student-led applied research and advocacy along with continued efforts from both UBC faculty and staff, all of whom were instrumental in shedding the light on the severity of campus food insecurity along, its ongoing impacts, and our opportunities to address them in a meaningful manner.

WHO WE ARE
The Food Security Initiative (FSI) is a cross-disciplinary network of students, staff, and faculty across UBC Vancouver and Okanagan Campuses in collaborative work to reduce prevalence of food insecurity. The FSI core team provides expertise and guidance around solutions for food security that promotes dignity, justice, equity, and inclusion.
Current core team membership includes representatives from UBC Wellbeing, SEEDS Sustainability Program, AMS, GSS, First Nations House of Learning, Student Housing & Community Services, and UBCO Campus Health. Advisory committee members advance our work through content expertise and experience. The Food Security Project Manager, Applied Research Coordinator, and post-doctoral staff provide increased capacity to support food security work and to put into action the key goals of the Initiative.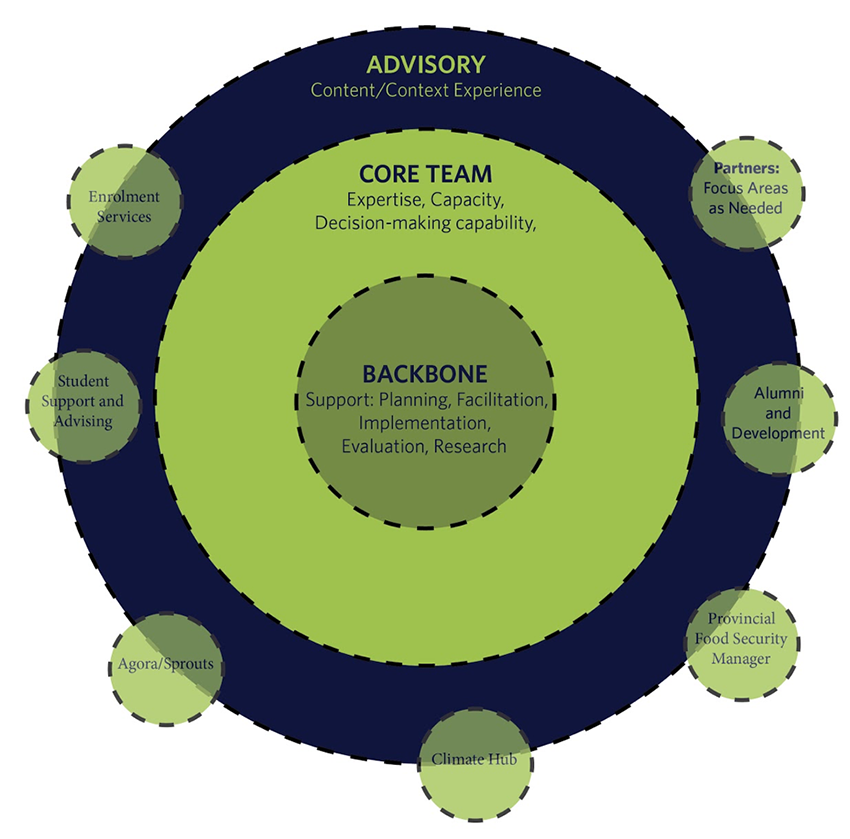 VISION
We seek to transform food and social systems in a just and equitable manner to maximize both environment and human health. In doing so, we strive to work collaboratively with communities to enable an environment where equity and inclusion are at the core of all our work.

MISSION
To serve as an interdisciplinary & multi-stakeholder platform for students, academics, and practitioners to collaborate in promoting food security solutions through cross-campus, regional, and national collaboration and inclusive, student and faculty-led research opportunities. We aim to create scalable solutions to further policy and advocacy work and practices to transform food and social systems.

GOALS
Goal 1: Deepen our understanding of food security within the higher education context
Goal 2: Alleviate immediate pressures of campus food insecurity
Goal 3: Address longer-term campus community food security and affordability
Goal 4: Foster knowledge exchange and advocacy efforts to promote food security within UBC and beyond

KEY ACCOMPLISHMENTS AT A GLANCE
Since the inception of FSI in January 2020, we have formalized a governance structure, expanded engagements with key stakeholders and partners within the university and beyond, and began long-term advocacy work to support systems-wide transformative change. Three key focus areas established: household food insecurity, community food security, and food systems sustainability, with justice and equity being foundational in all three key areas of work.
To manifest this we have:
Launched a new series of interdisciplinary SEEDS student-led applied research projects:
Applied research is being integrated into campus courses addressing household and community food security with a diverse range of partners. Recently completed research span food recovery for a dignified donation program, options for a meal donation program, evaluation of Fooood (a choose-what-you-pay cafe), peer-to-peer research on students' lived experience of food insecurity, and affordability.

Future student-led applied research topics include alleviating immediate campus food insecurity pressures and informing capacity building efforts for community food security. New partnerships will focus on both broadening and deepening operational staff and interdisciplinary engagement to increase opportunities for impactful student-led applied research across the campus that can promote food security solutions.
Launched various projects to alleviate immediate pressure and build capacity for food security, including but not limited to:
a. Digital food hub: a one stop shop digital resource from food growing, cooking, to financial literacy
b. Physical food hub: visioning a place of gathering, innovation, knowledge sharing, collaboration, and piloting solutions for campus food systems transformation
c. Swipe it forward program: low-barrier, confidential, and stigma-free digital meal donation program for students with demonstrated need to access emergency support in the form of meal dollars to use at qualifying food service locations, ensuring discrete participation in the program
d. Upcoming online knowledge exchange and engagement events:
National coalition building & sharing of best practice across Canadian universities. From coast to coast in Canada, attendants will convene around two discussion topics:

What is the role of higher education in addressing food insecurity?
What are some best practices that we can share, learn from, and apply in our settings?

UBC-wide engagement session and action lab: connecting campus stakeholders to provide updates on food security work, a platform for connections and common ground, a space for reflection on food justice, and to action on critical steps based on positionality.
READY TO CONNECT AND EXPLORE A FSI COLLABORATION?
Please get in touch if you have questions or want to get involved in FSI, or take a look at our current opportunities through the SEEDS Sustainability Program.
Nelly Leo
Applied Research Coordinator, Food Security Initiative | SEEDS Sustainability Program
Sara Kozicky
Project Manager, Food Security Initiative |UBC Wellbeing
Liska Richer
Manager, SEEDS Sustainability Program | Campus + Community Planning