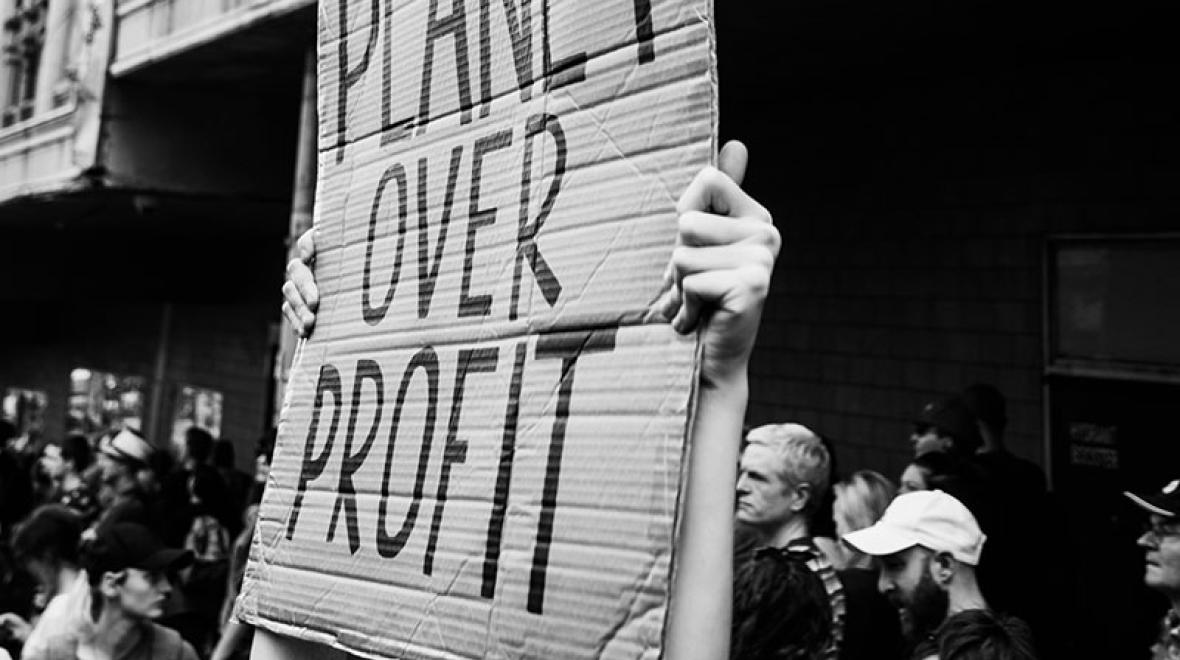 Tuesday, November 15, 2022 -

12:00

to

13:30
Who pays for climate breakdown? Is Biden going to COP27 to clinch a climate deal? Will the voices of Indigenous leaders, youth activists, civil society actors, and more be heard?
Join UBC student and faculty delegates on-the-ground at COP27 in conversation with CBC News climate journalist Lisa Johnson for an inside view of the negotiations, discussions, and emotions of the conference.
Learn about the topics closest to their hearts, the major issues and discussions as they see it, the commitments that have been made, and the work that needs to happen to make sure the planet stays livable.
Tuesday, November 15
12-1.30pm PST
Virtual Event
EXPAND CLIMATE EDUCATION #ClimateEd4Future #UBCClimateEd
Moderator

Lisa Johnson (she/her) is a senior writer and editor at CBC News. She helped create CBC Radio's What On Earth which won the 2021CJF Award for Climate Solutions Reporting. She has reported for CBC on TV, radio and online for more than 15 years with a specialty in science, nature, and the environment.
---
UBC delegates

Gideon Berry (they/them) is an MEng student at UBC's department of Electrical & Computer Engineering situated on the stolen territories of the xwməθkwəyə̓ m (Musqueam), Sḵwxw̱ ú7mesh Úxwumixw (Squamish), and səli̓lwətaɁɬ (Tsleil-Waututh) peoples. Gideon studies energy systems and the interdisciplinaries that surround them within the current energy transition. They are passionate for creating safe and accommodating spaces, particularly for those of the queer and disabled communities. At UBC, they are a past Sustainability Scholar and a Sustainability Ambassador within the ethical civic engagement cohort. Outdoors, Gideon loves a good hike, swim in a lake, or bike ride. They are also an adequate chorister and dancer (especially when it's like a ghoul). Moving forward, they are excited to use what power and opportunities they have to learn with others and empower youth to create the futures that they dream to see.
---

Rudri Bhatt is a Ph.D. student at the Institute for Resources, Environment and Sustainability. She completed her BSc in Civil and Environmental Engineering from Technion- Israel Institute of Technology. During her bachelor's degree, Rudri was an active member of Engineers without Borders (EwB) - Technion chapter for 3 years where she worked towards developing a water filtration system and household insulation for small off-grid communities. She further pursued a Master of Science at the Institute for Resources, Environment and Sustainability at UBC, working on farmers' perspectives on alternatives to agricultural waste burning and its policy solutions in Punjab, India. Rudri is interested in working towards improved air quality and its intersection with energy security in Canada and developing countries.
---

Simon Donner (he/him) is a climate scientist and professor at the University of British Columbia whose research lies at the intersection of climate science, marine science, and public policy. He holds appointments in the university's Institute for Resources, Environment and Sustainability, Department of Geography, and Institute for the Oceans and Fisheries. He was as a lead author on the Intergovernmental Panel on Climate Change's recent Sixth Assessment Report, and is a member of Canada's Net-Zero Advisory Body, which advises the federal government on its goal of achieving net-zero greenhouse gas emissions by the year 2050.
---

Abul Bashar Rahman (he/him) is a first-generation Bangladesh settler learning, working, and living between the unceded, ancestral, and traditional territories of the xʷməθkʷəy̓əm (Musqueam) people. He is a junior at the University of British Columbia studying in the Bachelor of International Economics (BIE) program under the Karen McKellin International Leader of Tomorrow Award. Creating bridges through means of technology and innovation is how he initiates different poverty intervention measures. He is very passionate about people and climate – starting ventures and movements that mobilize folks toward collective actions. Bashar is always up for discussing new innovative ideas, anything about development economics, social procurement initiatives, effective altruism, axiology philosophy, empathy, and education.
---

Veronica Relano is interested in marine conservation, connectivity and the socio-ecological issues resulting from the mismanagement of marine resources, and recently graduated with a PhD in Oceans and Fisheries from the University of British Columbia. One important component of her research is to understand how to better communicate conservation actions to a broader audience to achieve change on the ground. Her project "SOS Somos OceanoS – We are Oceans (ocean stories for conservation)" was recently endorsed by the UN Ocean Decade. It explores the needs of people living in and around 'paper Marine Protected Areas', raising local voices and finding ways to start a conversation for equitable management and conservation of marine resources. Veronica also collaborates with the NGO Water Science Policy, while contributing her skills to advance the work of the Sea Around Us, an initiative led by Dr Daniel Pauly.
---

Pasang Yangjee Sherpa (she/her) is a Sharwa anthropologist from Pharak, southern part of Mt. Everest region in northeastern Nepal. Her research, writing and pedagogy focus on climate change and Indigeneity among Himalayan communities, guided by the question: How do we live in the midst of dying? She is currently involved in two collaborative projects. The first project, titled "Transnational Sherpas" investigates what it means to be a Sherpa today. The second seeks just pathways for sustainable futures in the Anthropocene, along with geographers Ritodhi Chakraborty and Costanza Rampini, and includes critical reflections on how the Intergovernmental Panel on Climate Change can open up space for Indigenous peoples and local communities. Dr. Sherpa is jointly appointed in the Institute for Critical Indigenous Studies (home department) and the Department of Asian Studies.
---

Rynn ("rain") Zhang (she/her) is a third-year undergraduate Materials Engineering student attending COP 27 independently of UBC. Rynn is currently the VP Sustainability at UBC WasteNauts, an engineering design team focused on the principles of a circular economy and the recipient of the NSERC Undergraduate Student Research Award (USRA) by participating in research on the upcycling of cotton waste fibres into nanofibres. At COP 27, she's excited to hear stories of lived experiences from perspectives worldwide and to share them when she returns. Rynn hopes to become a leader in sustainable development by combining her technical knowledge, ability to empathize, and genuine passion to inspire others to care for the planet and the people. She invites you to join her on her visual blog via Instagram @rynn.zhang!
---

Vanessa Andreotti is a Canada Research Chair in Race, Inequalities and Global change, and the David Lam Chair in (Reimagining) Multiculturalism. She is also the interim director of the Peter Wall Institute for Advanced Studies at UBC and the incoming Dean of the Faculty of Education at the University of Victoria. Her task at COP27 is to support Chief Ninawa Huni Kui from the Amazon region and the Indigenous delegation from Brazil he is part of, to promote four agendas at COP27: (1) Awareness of (neo)colonialism in climate change mitigation and false solutions to the climate catastrophe; (2) A critique of how carbon trading (especially through RED++) is being used as a tool of assimilation and dispossession of Indigenous communities in the global south (see no-redd Indigenous network project); (3) The possibility of refocusing carbon trading towards carbon debt reparations in ways that will support land back and Indigenous sovereignty; and (4) Placing Indigenous voices and rights at the centre of the climate agenda.