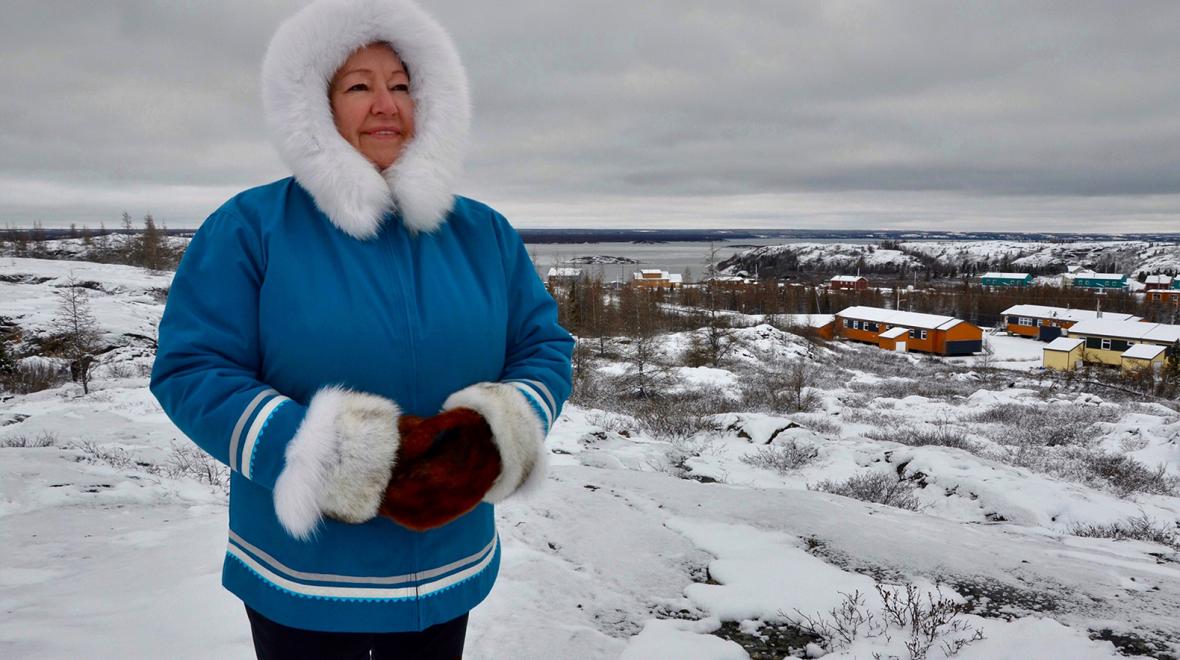 Friday, March 26, 2021 -

12:00

to

14:00
Part of the Climate Justice Webinar Series
Featuring The Right to Be Cold: One Woman's Story of Protecting Her Culture, the Arctic and the Whole Planet
The Arctic ice is receding each year, but just as irreplaceable is the culture, the wisdom that has allowed the Inuit to thrive in the Far North for so long. And it's not just the Arctic. The whole world is changing in dangerous, unpredictable ways. Sheila Watt-Cloutier has devoted her life to protecting what is threatened and nurturing what has been wounded.
A conversation on The Right to Be Cold – a culmination of Watt-Cloutier's regional, national, and international work over the last twenty-five years – exploring the parallels between safeguarding the Arctic and the survival of Inuit culture, of which her own background is such an extraordinary example. This is a human story of resilience, commitment, and survival told from the unique vantage point of an Inuk woman who, in spite of many obstacles, rose from humble beginnings in the Arctic to become one of the most influential and decorated environmental, cultural, and human rights advocates in the world.
Join us for a community dialogue around the intersecting forms of systemic inequality within the context of sustainability. Community members will have an opportunity to share their lived experiences in cross-sectoral conversations. By using storytelling and active listening as a form of discourse, participants will explore the complexities and multilayered realities of systemic oppression, and engage in solution-inspired narrative. The stories and ideas exchanged in these dialogues will be collected and presented to the President's Task Force on Anti-Racism and Inclusive Excellence in a written report to inform policy recommendations to move UBC to becoming a more just and inclusive institution.
Friday, March 26, 2021
12:00pm – 2:00pm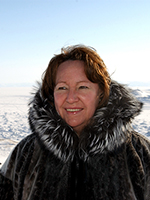 Nobel Peace Prize nominee Sheila Watt-Cloutier is in the business of transforming public opinion into public policy. Experienced in working with global decision-makers for more than a decade, Watt-Cloutier offers a new model for 21st century leadership. She speaks with passion and urgency on the issues of today — the environment, the economy, foreign policy, global health, and sustainability — not as separate concerns, but as a deeply interconnected whole. At a time when people are seeking solutions, direction, and a sense of hope, this global leader provides a big picture of where we are and where we're headed.
In 2007, Watt-Cloutier was nominated for the Nobel Peace Prize for her advocacy work in showing the impact of global climate change on human rights — especially in the Arctic, where it is felt more immediately, and more dramatically, than anywhere else in the world. Watt-Cloutier is an Officer of the Order of Canada, and the recipient of the Aboriginal Achievement Award, the UN Champion of the Earth Award, the Norwegian Sophie Prize, the Jack P. Blaney award for Dialogue, and the Right Livelihood Award, which is widely considered the "Nobel Alternative".
From 1995-2002, Watt-Cloutier was elected the Canadian President of the Inuit Circumpolar Council (ICC). She was later elected in 2002 to become the International Chair of the ICC, representing the 155,000 Inuit from Canada, Greenland, Alaska, and Russia — she held this post until 2006.
Widely recognized for her influential work, Watt-Cloutier gave a TEDx Talk in 2016 titled "Human Trauma and Climate Trauma as One". She is also the author of the memoir, The Right to Be Cold: One Woman's Story of Protecting Her Culture, the Arctic and the Whole Planet, which was nominated for the 2016 BC National Award for Canadian Non-Fiction and the Shaughnessy Cohen Prize for Political Writing. In 2017, the book was shortlisted for CBC Canada Reads, defended by Chantal Kreviazuk. Watt-Cloutier was also shortlisted for the Kobo Emerging Writer Prize.
Moderator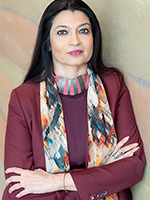 Dr. Ananya Mukherjee Reed is Provost and Vice-President, Academic, at UBC Okanagan and Professor in the Department of Economics, Philosophy and Political Science at the Irving K. Barber Faculty of Arts and Social Sciences.
An interdisciplinary scholar in the field of Development Studies, Dr. Mukherjee Reed's work over the past decade has mostly concentrated on inclusive and people-centered development. Her current research project, in collaboration with the United Nations Research Institute for Social Development (UNRISD), Geneva, focuses on the UN's Sustainable Development Goals and the role of universities in social change.
Prior to joining UBC in November 2018, Dr. Mukherjee Reed was Dean of the Faculty of Liberal Arts and Professional Studies at York University. During her time at York University, she also served as Associate Vice-President of Research, Chair of the Department of Political Science and Founding Director of the International Secretariat for Human Development. In 2016, she was named as one of five brilliant women in academia by Canadian Immigrant magazine in their third annual tribute to 'Immigrant Women of Inspiration'.

Presented in partnership with the First Nations House of Learning, UBC Okanagan Office of the Provost and Vice-President Academic, Sustainability Ambassadors, Centre for Community Engaged Learning, and School of Public Policy and Global Affairs.
---
Part book club, part lecture series, and part learning outside of the classroom, UBC Reads Sustainability brings well-known sustainability authors to UBC to engage in a campus-wide discussion, creating a forum for students across disciplines to discuss sustainability issues.