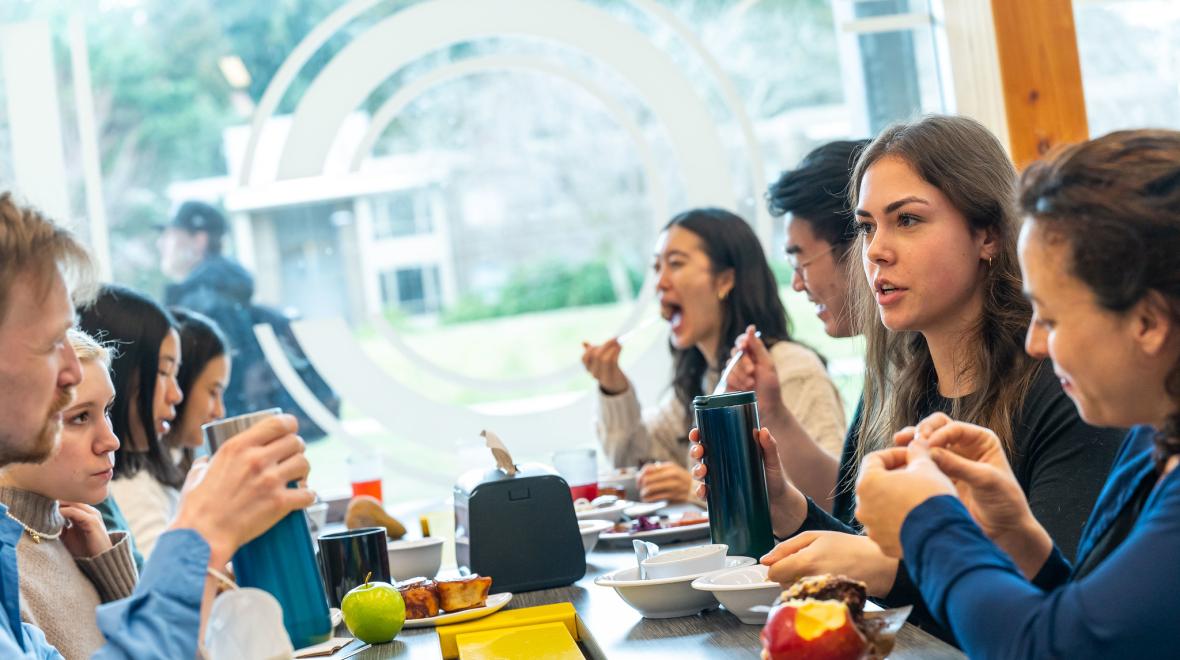 Thursday, March 9, 2023 -

10:00

to

11:00
**FREE ONLINE EVENT**
Panelists will discuss the opportunities and challenges for Canadian cities in engaging and taking action on the Sustainable Development Goals (SGDs), and how local level SDG framing can help advance a community's sustainability objectives and policies, alongside Canada's progress towards the global goals.
The session will also highlight best practices in developing Voluntary Local Reviews (VLRs) and how these VLRs may inform Canada's Voluntary National Reviews and reporting at the UN's High Level Political Forum.
Event organized by the Sustainability Hub, SDSN Canada, Pacific Institute for Climate Solutions (PICS). Part of SDG Week Canada.
Panelists
Kusum Wijesekera – Project Manager, Global Empowerment Coalition of the Central Okanagan (GECCO)
As an engineer, Kusum has spent 15 years working in various industries from aerospace to construction. She is currently working on infrastructure projects for the Government of Nunavut. She worked with B.C. Council for International Cooperation (BCCIC) to develop Canada's first VLR, for the community of Kelowna. She hopes this VLR will provide as a guide and encourage other communities to develop VLRs, advocating and supporting progress for marginalized groups (Indigeneity, ethnicity, gender, income status, etc.). As an Engineers Without Borders Fellow, she worked in Ghana trying to address food insecurity through commercial insect farming. Prior to that, Kusum was the Chair of GECCO, a Chapter of BCCIC working to support sustainable local and global change using the SDGs as a framework. She has also served as Vice-President and Director of Programs for Her International, an organization facilitating community development in Nepal by empowering women and girls through programs such as scholarships and micro-credit.
Luis Patricio – Sustainable Development Goals (SDG) Cities Project Co-Lead for London, Pillar Nonprofit Network
Luis has been working with the Sustainable Development Goals (SDGs) since 2019 aligning the global goals with local priorities in London Ontario through an extensive community engagement process. Luis has experience in the public, private and nonprofit sectors, including many cross-sector collaborations. Luis has been involved in a wide range of sustainable initiatives including urban placemaking, local organic farms, zero waste programs, cycling advocacy, alternative education, arts and sport. Luis was born and raised in Brazil. He chose London as the new home for him and his family when he moved to Canada in 2016. Luis holds a Masters degree in Urban Management and is a Ph.T. candidate doing research in Urban Literacy.
Laura Schnurr – Director, Climate Transitions, Tamarak Institute
Laura leads Tamarack's Community Climate Transitions network. She is passionate about supporting cities and communities in their journeys towards ensuring a just, equitable and sustainable future for the next 7 generations and beyond. Through events, publications, communities of practice and other learning opportunities, Laura is helping advance the Sustainable Development Goals in Canada with a specific focus on the goals related to equity and climate change. Prior to joining the Tamarack team, Laura was Advisor to the President & CEO at the McConnell Foundation where she contributed to building the fields of social innovation and social finance in Canada. She was previously with several federal government departments, including Employment and Social Development Canada's Social Innovation Division where she supported reconciliation efforts.
Danielle Noble – Department Manager, Policy and Planning, City of Kelowna
Danielle is an urban planner passionate about creating places where people flourish, and in her current capacity she shares her vision for cities of the future and her passion for walkable, healthy, and connected communities that enhance public life.
Over the past fifteen years, Danielle has advanced policy direction on commencing a Healthy City Strategy, Climate Action Plan update, 2040 OCP, and various strategies for revitalizing neighborhoods. Her planning practice is characterized by an emphasis on collaborations across sectors and advancing the built environment to improve health, equity, and connectedness for communities. She has an honours degree in Science from UBC and a master's degree in Environmental Studies, Planning, from Wilfred Laurier University.