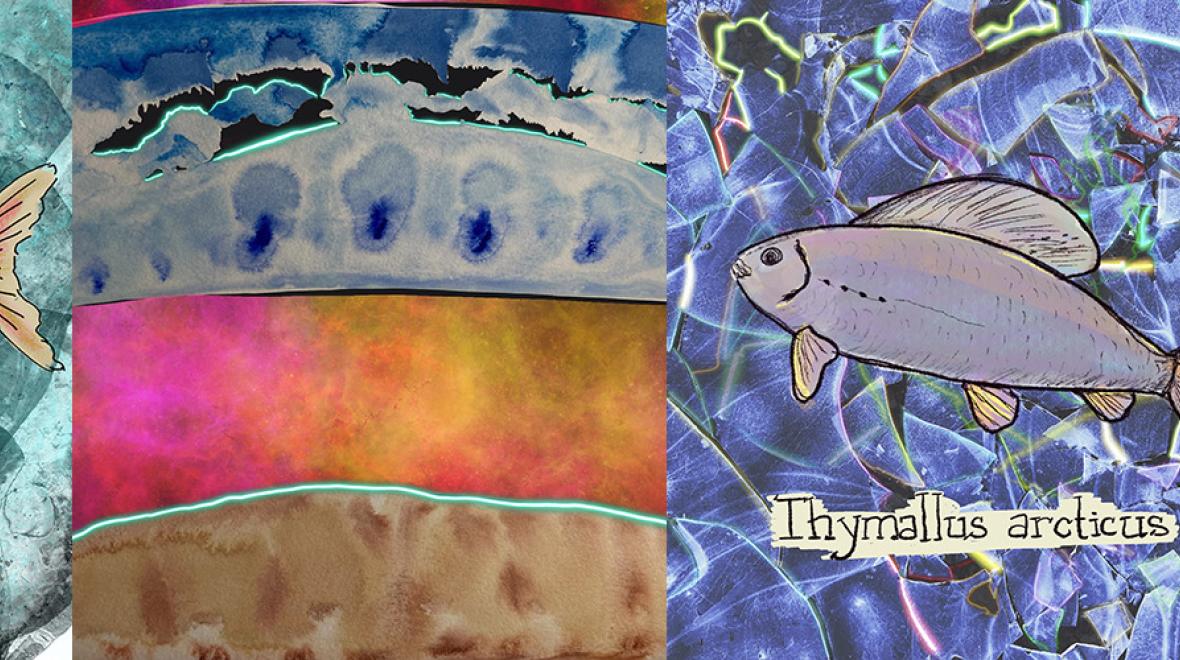 Wednesday, November 16, 2022 -

18:00

to

20:00
Hybrid presentation: in person: AERL Theatre (Rm. 120, 2202 Main Mall) / over ZOOM
Speaker: Dr. Zoe Todd
Associate Professor
Department of Sociology and Anthropology
Carleton University
This talk provides an overview of the relationships between Indigenous sovereignty and freshwater fish futures in Canada, with an explicit focus on ongoing community-driven interdisciplinary research partnerships in Alberta, Saskatchewan, and Ontario. Drawing on decades of scholarship in the discipline of Critical Indigenous Studies that centres Indigenous sovereignty to elucidate relationships between Indigenous peoples and colonial nation-states and entities in Canada, this talk examines how an unambiguous engagement with Indigenous sovereignty, as understood through Indigenous legal orders and legal-ethical practices in Canada and internationally, can strengthen efforts to protect at-risk aquatic species and watersheds across the country. The use of arts-based research-creation approaches will be examined to help illustrate dynamic cross-disciplinary and pluralistic approaches to documenting, engaging, and upholding plural governance principles grounded in Indigenous sovereignties across many different homelands.
Speaker Bio:
Dr. Zoe Todd (she/they) (Red River Métis) is a practice-led artist-researcher who studies the relationships between Indigenous sovereignty and freshwater fish futures in Canada. As a Métis anthropologist and researcher-artist, Dr. Todd combines dynamic social science and humanities research and research-creation approaches – including ethnography, archival research, oral testimony, and experimental artistic research practices – within a framework of Indigenous philosophy to elucidate new ways to study and support the complex relationships between Indigenous sovereignty and freshwater fish well-being in Canada today. They are a co-founder of the Institute for Freshwater Fish Futures (2018), which is a collaborative Indigenous-led initiative that is 'restor(y)ing fish futures, together' across three continents. They are also a co-founder of the Indigenous Environmental Knowledge Institute (IEKI) at Carleton University (2021). They were a 2018 Yale Presidential Visiting Fellow, and in 2020 they were elected to the Royal Society of Canada's College of New Scholars.
Larkin Lecture
The Larkin Lecture is a free public lecture by a leading oceans or fisheries researcher. A student-organized panel discussion on the lecture takes place the next day. A manuscript of each lecture is submitted for publication in the academic journal Fish and Fisheries.
The Larkin Lectures honour the memory of Dr. Peter Larkin, an eminent fisheries biologist and emeritus professor who was known for his expertise in conservation, resource management and environmental impact assessment.