Find out how undergraduate and graduate students have chosen to integrate sustainability into their degree programs at UBC. Become inspired to discover your own path.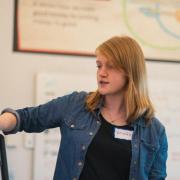 Veronika Bylicki, UBC Alumna, B.Sc in Global Resource Systems from the Faculty of Land and Food Systems at UBC.
"GRS is an inter-disciplinary program, and in many ways allows you to build your own degree to suit your interests and passions. I focused on urban sustainability and environmental policy. Admittedly, I was a full-on "sustainability nerd" when I came to UBC and the number of sustainability opportunities is what drew me to study here! UBC has CIRS (Centre for Interactive Research on Sustainability), and really established sustainability programs with lots of options academically for sustainability. That was a huge part of my decision. Another part of the decision was the amount of opportunities: the fact that I could do exchanges, I could go to conferences, I could join all sorts of different clubs and organizations, and find my niche that way. Just the wealth of opportunities."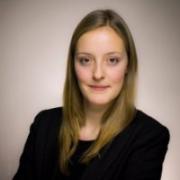 Grace Hermansen, UBC Alumna, B.A. in Honours Philosophy, minor in Environment and Society
"Throughout my degree, I applied the rigour of philosophical and theoretical analysis to the social construction of climate science and sustainability. I chose to pursue this interdisciplinary degree to explore the philosophy of sustainability and social responses to climate change."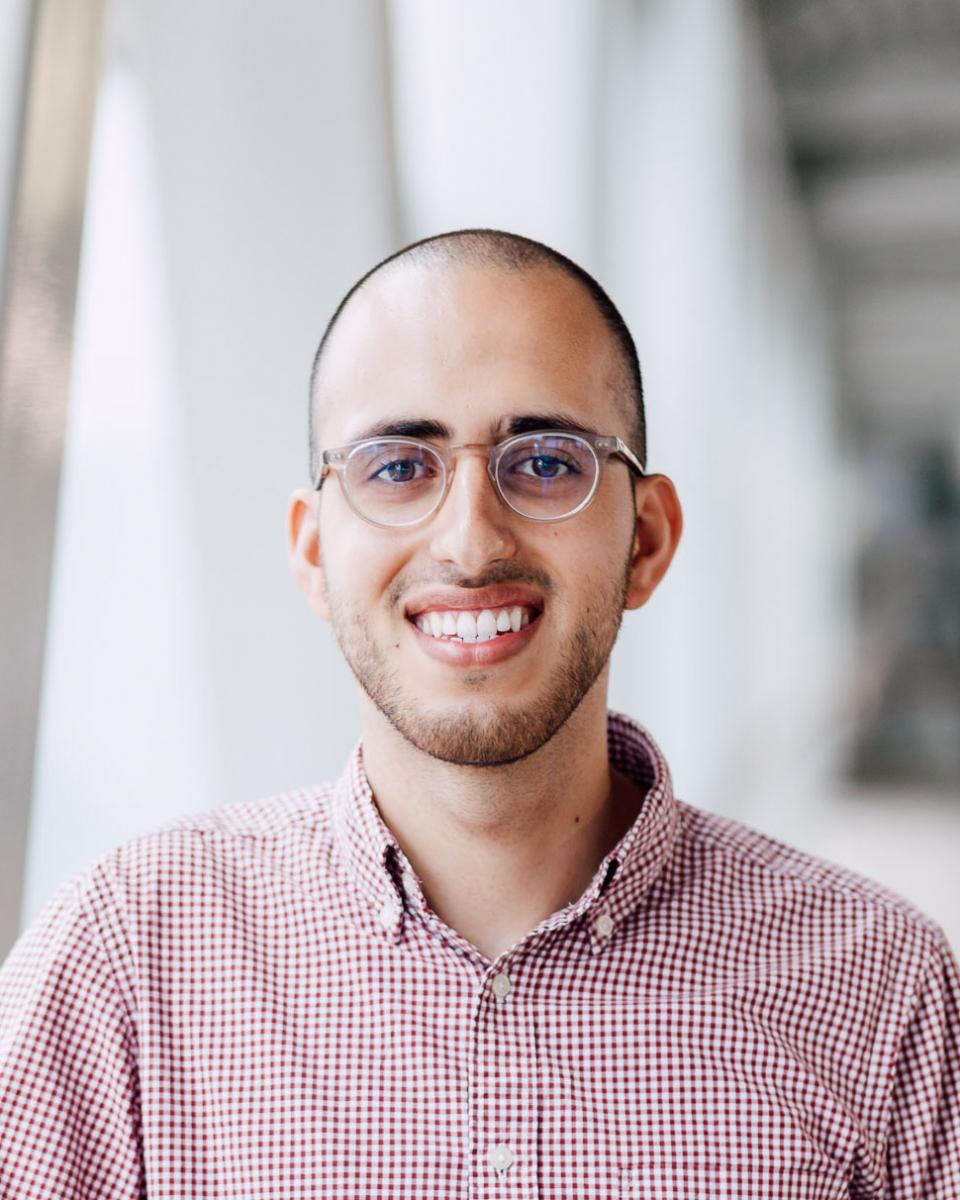 Jason Farra, UBC Alumna, Bachelor of Environmental Design
"I had a strong interest in sustainability before starting university, so I was keen to dive deeper into it during my time at UBC. In particular, I hoped to explore the intersection between sustainability and the built environment, so the Environmental Design program seemed like a great fit for me. My degree allowed me to explore various aspects and scales of design - with a focus on architecture and landscape architecture. Through classes, site visits and related Work Learn opportunities, I was able to learn first-hand about green buildings and infrastructure, as well as sustainable urban design and planning. I was very excited by how these all not only contributed to environmental sustainability, but by often being better designed spaces for people too, they also contributed to social sustainability. Now that I do transportation-related work, I'm able to use much of the skills and knowledge I gained while at UBC to help people get around using more sustainable modes of travel."
Have a story to share? Submit your own story.