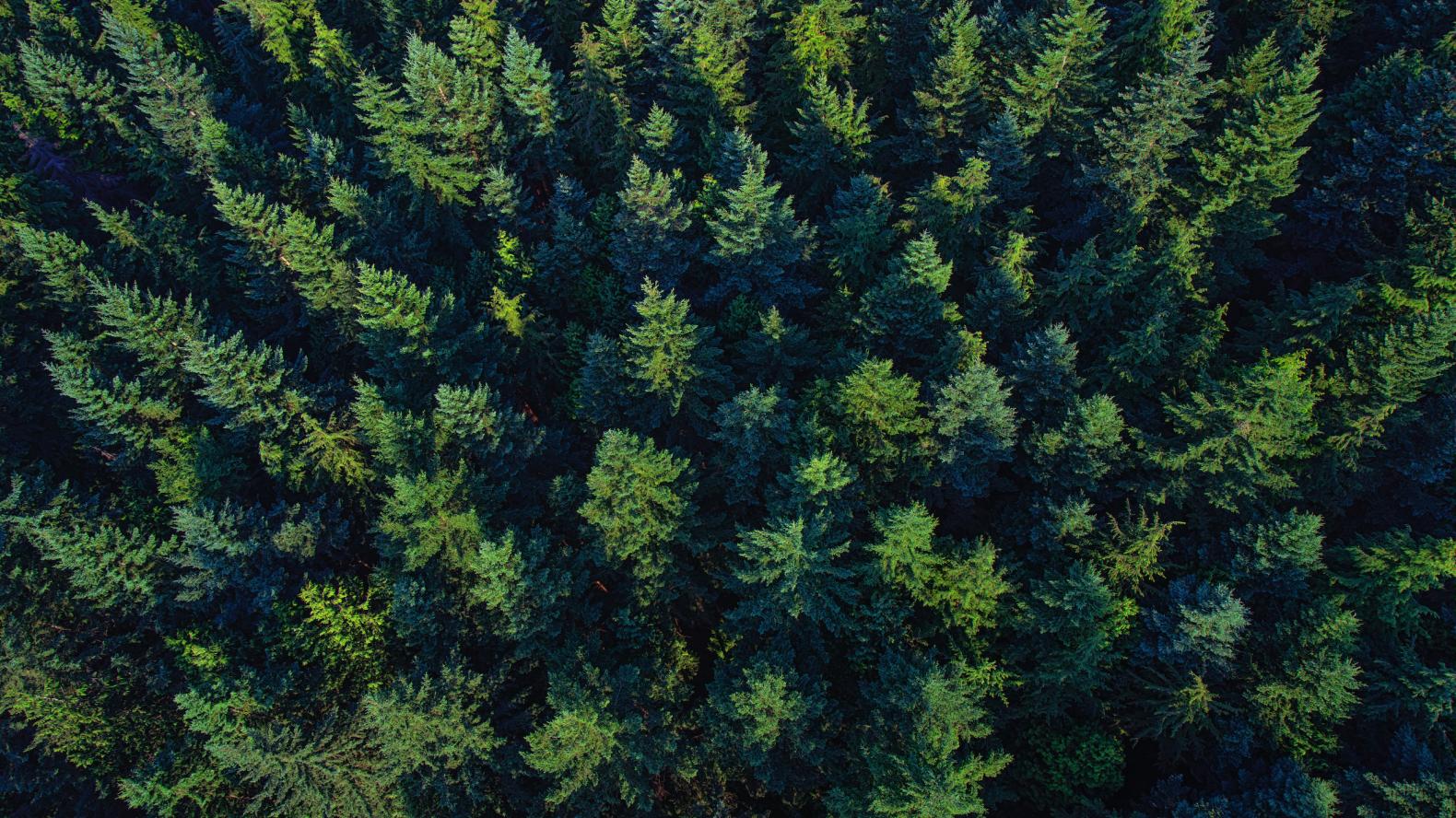 21 January 2021
A year of unprecedented climate action – that's a mission the world can get behind to shake off the dismal remnants of the past 12 months. And to kickstart things yesterday, President Biden took just a few hours and 55 words to return the United States of America to the Paris Climate Agreement.
Keeping the spotlight on sustainability amid a global pandemic can be a challenge. But the climate emergency demands our attention and action. Scientists warn of another grim milestone in the unrelenting rise in atmospheric CO2 concentration," and say they 'need another dictionary' to describe the new normal of weather extremes like hurricanes and fires.
There's no doubt the clock is ticking for real action.
Some bright spots from 2020 remain as reasons for hope that the world can avoid irreversible tipping points into climate chaos. Global CO2 emissions dropped by seven percent, China pledged to start reducing its carbon pollution by 2030 and achieve net-zero by 2060, and the climate accountability movement steamed ahead with a variety of climate lawsuits in six continents. Even within these stories of hope, complex issues remain. But it's not all doom and gloom.
UBC's actions on climate last year also qualify as unprecedented. The declaration of a climate emergency injected a deeper sense of ambition and urgency. In January 2020, President Ono confirmed UBC's commitment to full divestment of fossil fuels, formed the Climate Emergency Task Force, and approved $1 million in new funding to support further community engagement, new research through programs like SEEDS and Sustainability Scholars, and new curriculum. From February to June the University partnered with the student-led Climate Hub to gather ideas for more climate emergency actions from the community, undeterred by the switch mid-way through to virtual sessions because of the pandemic.
Through April and May, the UBC Investment Management Trust (IMANT) completed the legal and financial due diligence for divestment. In June, President Ono assumed leadership of the University Climate Change Coalition (UC3). In July, IMANT signed the UN Principles for Responsible Investment. In September, UBC committed to reducing the carbon footprint of the Main Endowment Fund by 45% by 2030 in a manner consistent with the Paris Agreement. In November, the Climate Emergency Task Force's Indigenous Engagement working group continued an in-depth review of the report and its recommendations. All year long, extensive work continued on a new Climate Action Plan 2030 (CAP2030) across both main campuses.
So, will 2021 live up to expectations? Not without a lot more hard work.
Across the world, policymakers are gearing up for November when the 26th climate Conference of the Parties (COP) to the UN Framework Convention on Climate Change convenes to accelerate action on the Paris Agreement's goal of limiting global warming to well below 2, preferably to 1.5 degrees Celsius, compared to pre-industrial levels. The European Green Deal policy is underway, leading to a 'legislative firestorm' this year to reach net zero emissions in 2050. The Canadian Net-Zero Emissions Accountability Act will work its way through the Parliamentary process and may be strengthened with more urgent accountability measures.
And what about climate action at UBC this year – will it continue to set new precedents?
In February, the UBC Board will receive the recommendations of the Climate Emergency Task Force report, including ramping up UBC's climate commitments and embedding climate justice across UBC activities. Climate justice recognizes that redressing the unequal impacts of climate change is essential to avoid dangerous ecosystem tipping points. The report will also reflect UBC's commitments to Indigenous human rights as expressed in the UBC Indigenous Strategic Plan (ISP), and the UN Declaration on the Rights of Indigenous Peoples (UNDRIP).
At the same time, the Board's agenda will include UBC's proposed new Climate Action Plan 2030 which aims to eliminate virtually all conventional fossil fuel use from campus operations. CAP2030 will also for the first time address indirect emissions from the UBC community, including those related to commuting, air travel, food, and materials and waste.
In addition, President Ono will lead a June conference of UC3 universities working together to address climate change. New hiring initiatives will increase the number of UBC faculty with climate expertise. More Climate Education Grants will soon be awarded to faculty. The Climate Hub's Climate Justice Research Collaborative will continue to grow. Climate Connector guest lectures will enhance existing sustainability curriculum. A new web portal will profile the full range of climate course offerings at UBC. And research collaborations such as Vienna House – a new Living Lab demonstration project that combines climate resilience, high performance and affordability – will see UBC join partners from BC Housing and the City of Vancouver to advance sustainability in our region. These are just a few examples of more actions ahead.
So stay tuned. There's a lot to do for 2021 to go down in history as the unprecedented year the world changed course on the climate emergency.
- Linda
Linda Nowlan, Senior Director
The UBC Sustainability Initiative