The UBC Food System Project is a collaborative, cross-campus initiative that brings together partners from teaching and learning, operations, and research to improve food systems.
We create campus as a living lab projects, model best practices, coordinate stakeholders, influence our supply chain, and offer students hands-on opportunities to make a positive impact on environmental and human health.
OVERVIEW
The lifecycle of food at UBC includes produce grown on campus, food prepared by campus food providers, and the composting of food scraps for use across the UBC Farm and community gardens. In total, our on-campus food system consists of 96 campus food outlets, five grocery stores, 15 food production sites, and four Community-Supported Agriculture programs.
The UBC Food System Project works collectively with representatives from this system to assess sustainability overall, and respond to barriers and opportunities while transitioning UBC towards greater food system sustainability. The project was initiated by the SEEDS Sustainability Program and the UBC Faculty of Land and Food Systems.

PROJECT GOALS
The goals of the UBC Food System Project are:
1. To move the UBC campus food system towards sustainability, by:
Facilitating a shared vision of a sustainable food system among project partners
Coordinating project partners and other key campus food systems stakeholders in their efforts to improve the campus food system
Creating Campus as a Living Lab projects as a vehicle to address opportunities to improve the UBC food system
2. To positively impact the movement towards the sustainability of the larger BC, Canadian, North American and global food systems, by:
Leading as a model for best practices for sustainable food systems
Using UBC's leverage to influence the supply chain and broader sustainability practices
3. To offer students hands-on learning opportunities in a multi-disciplinary project with potential for positive impact on ecological and human health
KEY PRIORITIES
Our current top priorities include:
Plant Forward Offerings and Climate Action

Food Waste and Contamination

Packaging, and Single-Use Item Reduction

Food Knowledge and Food Skills

Food Insecurity

Healthy Beverages and Water

Biodiversity

Resilient Food Production
The project operates through a course titled Land, Food and Community III (LFS) 450, a mandatory capstone course for many fourth year
Faculty of Land and Food Systems
students.
Find out more about the work and progress of the UBC Food System Project (UBCFSP).

FOOD ASSET MAP
Project Details
The UBC Food Asset Map is part of the project, "Mapping UBC Food Assets," sponsored by UBC Wellbeing as part of the Sustainability Scholars program. This project was completed by graduate student Wendee Lang under the direction of Dr. Tara Moreau and in collaboration with SEEDS and the UBC Food System Project.
You can browse the UBC Food Asset Map below to learn more about the campus food system at UBC Vancouver. Every effort has been made to reach out to the organizations and groups identified on this map.
Download the final project report
UBC Sustainable Campus Food Guide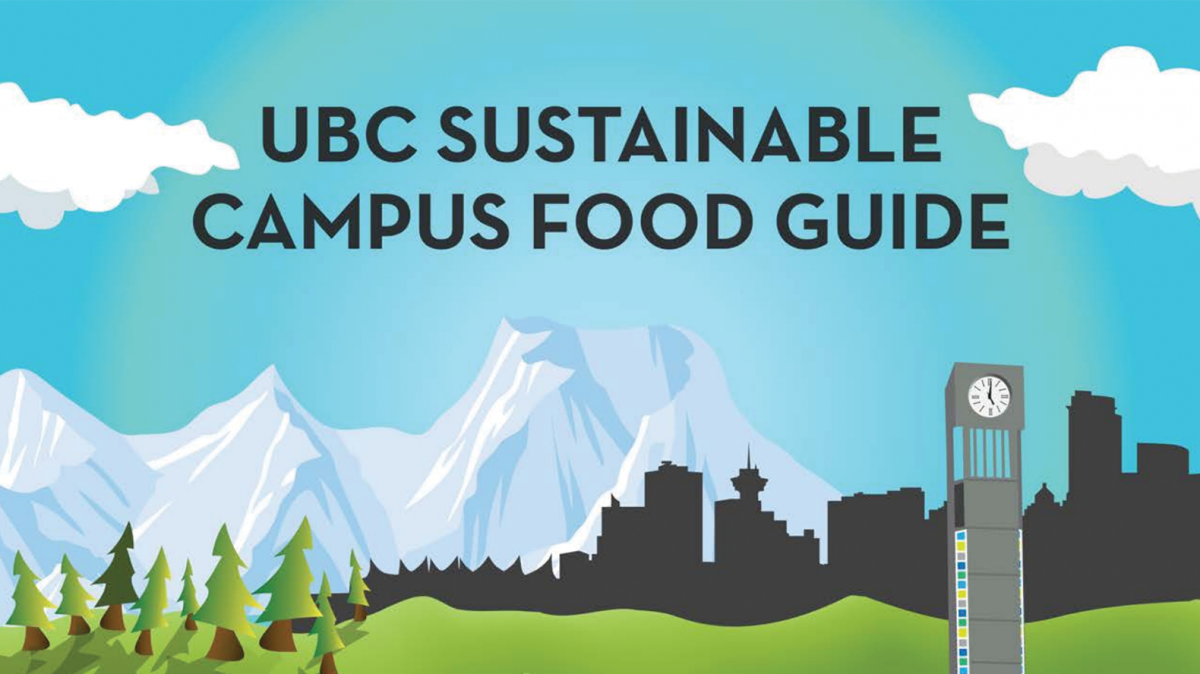 The UBC Sustainable Campus Food Guide aims to raise awareness of and facilitate participation in sustainable food system initiatives on campus among the UBC community for students, staff, faculty and residents. This guide introduces all aspects of UBC's food system, current initiatives, and what you can do to get involved.
The UBC Sustainable Campus Food Guide was prepared as part of the UBC SEEDS Program's UBC Food System Project and funded through a grant from AMS Sustainability.
---
CONTACT US
For more information, or to get involved with the UBC Food System Project, please contact:
Liska Richer
Manager, UBC SEEDS Sustainability Program, Community Development
Campus + Community Planning